Last week the markets began looking at the real possibility of Stagflation. US GDP disappointed and with key central banks announcements upcoming the DXY index was a little lower at 101.6.
Euro and GBP both had a reasonable week. They both posted gains vs the US Dollar as both central banks continue to look to raise rates in their cycle vs the Fed which is very close to pausing. This was the key driver which saw them move higher with GBP breaking 1.25 and Euro just closing above 1.10.
Commodity currencies had a mixed week with a lack of clear direction persisting for some time now. AUD lost 1.2% with CAD flat and NZF posting a modest 0.5% gain. The Yen lost 1.6% to close around 136 vs the US Dollar.
Oil continued its volatile trend with the OPEC+ announcement move all but erased. WTI closed 1.7% lower at around $76.50.
The week ahead is a busy one. We have the FOMC rate decision and Payrolls on Friday. We also have interest rates from ECB and RBA along with Eurozone inflation numbers.
Weekly Majors Market Performance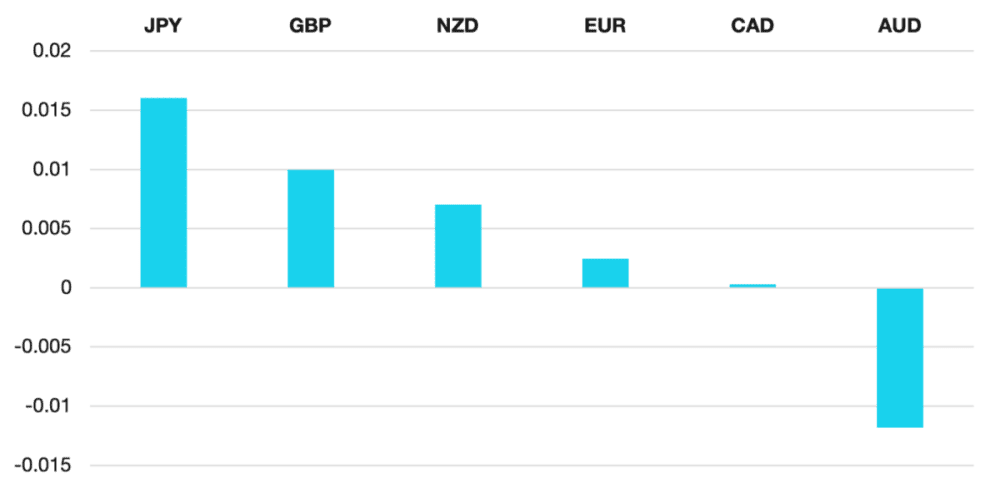 Cromwell FX is a quantitative FX manager offering superior risk adjusted returns. The portfolio is the most liquid pairs . The strategy is fully automated and adhere to strict rick management procedures to control leverage and position limits.
The post Stagflation? first appeared on trademakers.
The post Stagflation? first appeared on JP Fund Services.
The post Stagflation? appeared first on JP Fund Services.