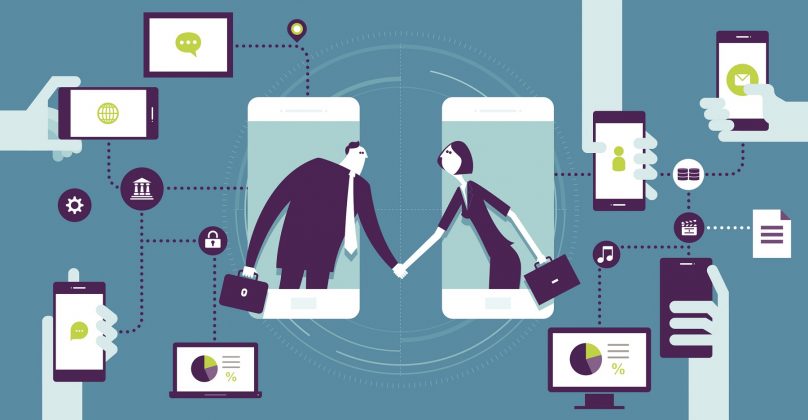 The global mergers and acquisitions (M&A) deal value amounted to $3.6 trillion in 2020. The figure set a three-year low, slightly higher than the previous low of $3.2 trillion set in 2017.
According to the research data analyzed and published by Sijoiturahastot, global M&A deal value in the first six months of the year totaled $1.2 trillion. Compared to 2019, that was a 41% decline. It was also the lowest H1 figure since H1 2013.
US Deal Value Declines by 21% as Europe Shoots up by 34%
A strong second half nearly erased the disaster that was H1 2020. For two consecutive quarters in H2 2020, the M&A deal value surpassed $1 trillion. Deal value for Q3 and Q4 2020 totaled $2.3 trillion.
Compared to H1 2020, that marked an 88% uptick and was the strongest consecutive half-year increase ever. The previous record was a 46% increase in H2 1997. H2 2020 was also the strongest second half in history with regards to deal value.
Moreover, in 2020, the total number of deals worth $10 billion and above was 21% below the 2019 figure. But the number of deals valued between $5 billion and $10 billion increased by 38% year-over-year (YoY) and their value rose by 36%. The total number of mega deals ($5 billion+) for the year was 116, up from 97 in 2019.
In the US, the global deal value for the year declined by 21% YoY from $2.2 trillion in 2019 to $1.4 trillion. At the height of the pandemic, the US also had an 80% decline in M&A activity. Asia Pacific had a 15% increase as its total deal value went from $758 billion in 2019 to $871.5 billion.
But in Europe, there was a 34% uptick as the figure rose from $735 billion in 2019 to $988.6 billion.
Technology was the leading sector in 2020, posting a 49% uptick to reach $679.2 billion. The sector accounted for a remarkable 19% of total M&A activity YTD.
Financials came in second with a total deal value at $489.6, down 6% YoY. Energy and Power were third, accounting for 12% of deal activity, despite posting a 13% YoY decline.
The industrial sector followed with deals worth $400.6 billion, a 10% decline YoY. It accounted for 11% of total M&A. In contrast, the consumer sector was among the most exposed, sinking 16% at $156 billion.
According to EY, the stronger than expected H2 rebound in global deal making is set to continue into 2021.
Among the reasons it cites is the growing popularity of Special Purpose Acquisition Companies (SPACs). These, it says, could bring additional forms of capital to the market. Moreover, alternative deal models such as joint ventures and alliances could also fuel deal making.

HedgeThink.com is the fund industry's leading news, research and analysis source for individual and institutional accredited investors and professionals