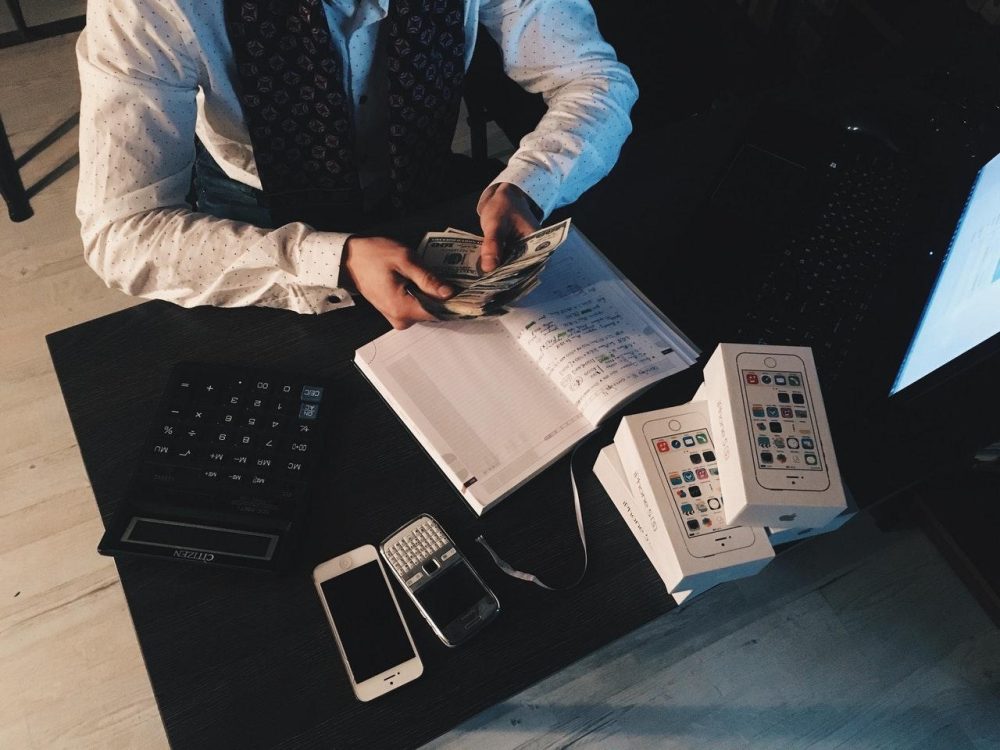 It is a commonly known fact that earning a degree can open various doors and opportunities. However, it also depends on the type of career you want to study and pursue.
Suppose you are passionate about managing the company's finances to help them meet their goals. Then pursuing education in finance is the best choice to opt. Finance is the backbone of the business and requires special considerations to make things right. Whether it is the company's bank loans or financial management, finance professionals play a crucial role.
A large proportion of students are now considering studying finance, and there are various reasons why it is among the top careers in the business world. Finance is not just about money. It involves a lot more practice and roles for the professionals. In this fast-paced world, businesses are always on the hunt for holistic professionals for managing finance, assets, and investment. It increases both demands and competition of people who are pursuing their careers to achieve their long-term goals. With that said, let's discuss the scope of studying finance in 2020.
WHY STUDYING FINANCE IN 2020?
With the ever-rising demand for professionals, finance has a stable job outlook in the future. Studying finance is, no doubt, a considerable investment of time and money. But on the other side, it is necessary to achieve career goals. Finance proves to provide higher job prospects and earning potential to the professionals with the right educational background. It is entirely your own choice to pursue the career of your choice.
MASTERING THE SKILLS FOR CAREER
Finance trains the professionals for the best skills that can help them to land the best job opportunities. Earning a professional finance degree teaches the individuals analytical, risk management, and investment skills essential on the business grounds. It is worth noting that finance is a high-stake industry, where you will be required to work in multiple positions rather than just crunching money numbers.
GETTING PROFESSIONAL CERTIFICATION
Along with the countless new skills, studying finance will also allow you to set the stage for getting professional certifications. To give a boost to their careers, most financial experts seek courses and accreditations such as Certified Financial Planner (CFP), which enforces ethical and managerial skills. At the same time, some choose the Chartered Financial Analyst (CFA) for working on underinvestment problems.
JOB GROWTH
Some people always ignore the prominent scope of studying finance just because it is difficult. However, the finance sector proves a promising job outlook for all the professionals passionate about the career. According to statistics, job growth in the finance sector may grow at a remarkable 10% rate. Businesses and entrepreneurs will always need finance professionals to aid in managing the company finances and advice.
WHAT CAN YOU DO AFTER STUDYING FINANCE?
After completing the education program, you will be able to choose multiple career paths.
FINANCIAL ANALYST
One of the most prominent career paths among the professional is financial analysts. The role requires analysts to gather the company information to provide investment decisions to the business stakeholders. The knowledge and facts learned from finance can help you apply the skills efficiently and guide the higher authorities to make the best decisions. Moreover, you will be required to earn at least a bachelor's degree to land a professional job as a financial analyst.
CHARTERED ACCOUNTANT
Apart from analysts, finance graduates can also work as chartered accountants for businesses. The career path of a chartered accountant requires in-depth analysis and communication skills. For that, you may have to serve as an apprentice for a certain period. The chartered accountants' responsibilities include providing financial advice, generating company financial reports, and taxes. Moreover, they also lead the team of accountants for corporate finance departments.
FINANCIAL MANAGER
For those who are looking for extensive managerial roles can pursue financial management to achieve their goals. Various finance programs teach professionals for leading and collecting the financial information of a business. Not just that, but financial managers are also required to generate strategic plans for managing the budgets.
ACTUARY
Actuary plays a critical role in the business. They mostly use mathematics and statistics to analyze financial information and identify risk factors. Actuaries have to work with massive data to estimate the probability of unfortunate events. Moreover, financial professionals must also know the digital tools and their usage in the specific field. These tools can improve their workflow while ensuring efficiency for calculations and reports.
FINAL WORDS
There are numerous other careers to choose from after graduating in finance. In these times of crisis, the demand for financial experts has increased even further. Moreover, this demand for professionals is not going to rest any time soon. In this case, you can always choose finance for your studies to incorporate plenty of career options in your life.
This is an article provided by our partners' network. It does not reflect the views or opinions of our editorial team and management.

HedgeThink.com is the fund industry's leading news, research and analysis source for individual and institutional accredited investors and professionals