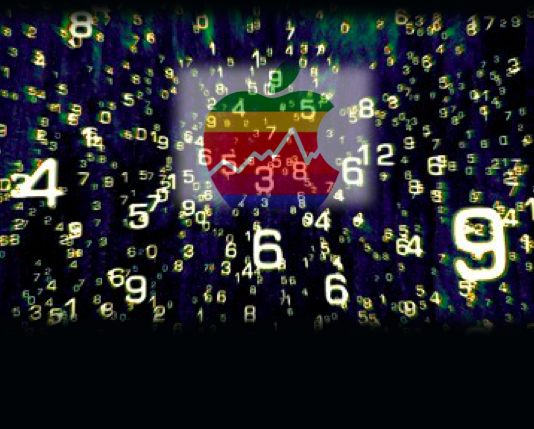 Apple is a high performing company. Hardly a month goes by without business world news regarding this strong brand and the innovation it is bringing to the world. Every year there are exciting new smartphone developments that leave Apple customers queuing up outside Apple stores even overnight in some cases, to get their hands on shiny new products. IPads have changed the electronics industry, and the iPod with all its many variants has also had a transformational impact in the music industry. All of this has driven a very high level of success for Apple over the past decade or so. But one fact about Apple that you may not necessarily know is that Apple is also the darling of the hedge fund world. In fact according to Joseph Ciolli (2015) of Bloomberg Business based on a report from Goldman Sachs Group Inc, Apple is a particularly important stock for hedge fund stock. It is stated by Ciolli that:
'In an equity environment where hedge funds are struggling to break even, Apple Inc., has played the role of saviour, according to Goldman Sachs Group Inc.'
'Apple' as one of the most popular stock
Figures show that Apple is owned by one in five hedge funds, and even better, it sits in a top ten position for 12 per cent of these funds. This has been excellent news both for the funds and for the organisation itself, increasing confidence in it. Apple also shows a 19 per cent year to date increase in its standing in hedge funds. The organisation is also reported to make up the highest percentage of hedge fund equity assets. As well, it makes up four per cent of the Standard and Poors 500 Index, which is very high.
Apple's strong standing means that it is considered to be the most popular stock for hedge funds, according to Goldman Sachs. The company helps to drive excellent performance in hedge funds, and it also contributes strongly to US equity earnings growth and returns. In determining the figures, Goldman Sachs monitors 50 stocks that are most popular among the top 10 holdings of a range of hedge fund portfolios. In this case, the company reviewed a total of 854 hedge funds that comprise $2.1 trillion of gross equity positions. This was based on figures sourced at the beginning of 2015.
'Apple' Stock in 2015
And that's not all. The good news continues for Apple in hedge funds, as it is estimated to be likely to increase by approximately two per cent over the upcoming year. This finding was based on an analysis of 44 different analysts that Bloomberg questioned. The Goldman Sachs figures put this growth at an even higher level, suggesting that Apple will experience a 9.7 per cent rise and its shares will end up being worth $145 each. All of this is based on solid performance by Apple over the recent past, and particularly during the final quarter of 2014, as Ciolli puts it: 'even as some large money managers pared exposure to equities, particularly for US companies.'
Reporting for Forbes also on the Goldman Sachs report, Steve Schaefer (2015) also sings Apple's praises. Schaefer argues that:
'Nearly one in five stock picking hedge funds owned at least some Apple shares at the close of 2014.'
While Apple's share of hedge fund equity assets is still measured at below its previous peak that was achieved in 2012 (at a time when its stock crossed $700) the popularity of Apple as well as its size is considered to be a major driver in hedge fund returns.
It is also pointed out that as a result of a 17 per cent rally, Apple is considered to be responsible for 24.4 per cent of the Standard and Poors 500's year to date return. Even the runner up is way behind Apple, due to Apple's amazing performance. In second place is Amazon.com. Amazon.com currently only accounts for 6.6 per cent. It is argued by industry pundits that Apple stock could go as high as $172 per share, if revenue and buy backs are bigger than they are expected to be. This will depend on a variety of factors, not least of which is the success of the upcoming Apple Watch.

HedgeThink.com is the fund industry's leading news, research and analysis source for individual and institutional accredited investors and professionals