Although there are exceptions, in general, most CEOs are pretty good at what they do. Certainly, you don't get to the top step of the corporate ladder without having at least something going for you. But in the case Laurence D. 'Larry' Fink, the Chairman and Chief Executive Officer of BlackRock, the plaudits would seem to extend far beyond the norm for people in this elevated position.
In 2011, he was named 'CEO of the Decade' by Financial News, and has been named as one of the 'World's Best CEO's" by Barron's for seven consecutive years. So what is his secret?
Early Years
Larry Fink was brought up in Van Nuys, California, by an English professor mother and a shoe-store owning father. He attended the University of California, Los Angeles (UCLA), where he attained a BA in political science in 1974. He then went on to study for an MBA at the UCLA Graduate School of Management, and graduated in 1976.
He began his financial services career that same year at First Boston, a large New York-based investment bank. His talent for the markets didn't go unnoticed by his superiors, and he ended up taking charge of First Boston's bond department, and was to prove instrumental in the creation and development of the mortgage-backed security market in the US.
Over the course of his career at First Boston, held a number of different roles including being a member of the Management Committee, a Managing Director, and co-head of the Taxable Fixed Income Division. In addition, he also spearheaded the creation of the Financial Futures and Options Department, and also headed up the Mortgage and Real Estate Products Group.
When people discuss the worth of employees and business partners, they often talk in terms of them 'adding value', and this is something that Fink excelled in at First Boston, adding an estimated $1 billion to their bottom line.
Bouncing Back
In a field as innately unpredictable as the financial markets, it's impossible to get it right all of the time, and even the most successful fund managers drop a costly clanger on occasion. In Fink's case, this happened in 1986, when an incorrect prediction about where interest rates were headed cost his department $100 million.
Such a disappointment would have disheartened lesser men, but Fink was made of sterner stuff, and this experience was a defining influence on his decision to start a company that would invest clients' money in a way that incorporated risk management techniques in a comprehensive way.
Two years after slipping up in spectacular fashion at First Boston, Fink co-founded BlackRock as part of the Blackstone Group, and became a Director and CEO of BlackRock. This arrangement was to last six years until BlackRock split from Blackstone in 1994, with Fink staying on as Director and CEO. When BlackRock became more independent in 1998, he retained these positions, and he has also held several other positions at the firm such as Chairman of the Board, Chair of Corporate Council, Co-Chair of the Global Client committee, and Chairman of the Executive and Leadership Committees.
In 1999, BlackRock was to list on the New York Stock Exchange, and Fink wasn't slow to start throwing his weight around. In 2003, he was one of the prime movers in the campaign to negotiate the resignation of Richard Grasso, CEO of the New York Stock Exchange, who had been criticized widely for his $190 million pay package.
Then, in 2006, he took a lead in a merger between BlackRock and Merrill Lynch Investment Managers, a move that doubled BlackRock's asset management portfolio. In that year, BlackRock was also responsible for the biggest residential real estate deal in US history with the $5.4 billion purchase of a Manhattan housing complex. However, this project was to prove ill-starred, losing billions of dollars for investors including the California Pension and Retirement System, which lost about $500 million.
Rising to the Very Top
Despite the odd setback, Fink's financial acumen – and that of those working under him – remains highly regarded in both the investment industry and the corridors of power. That's why, when the US government was looking for outside help to clean up after the 2008 financial crisis, BlackRock was the obvious choice to provide expert assistance.
At the tail end of 2009, BlackRock bought out Barclays Global Investors, making BlackRock into the biggest money-management company in the world. By 2012, the firm employed over 10,000 people in 27 countries, and had a staggering $3.5 trillion under management.
Aside from his work at BlackRock, Fink is also a regular guest on CNBC, imparting his expert opinions on the markets and the financial services industry. He is also a member of the Board of Trustees of New York University, Co-Chairman of the NYU Langone Medical Center Board of Trustees, and a board member of the The Museum of Modern Art (MoMA), the Council on Foreign Relations and Robin Hood, a charitable organization in New York City.
He also serves as Co-Chairman of The Partnership for New York City, an organization that seeks to engage the business community in efforts to advance the local economy and maintain NYC's position as the center of world commerce, finance and innovation.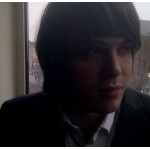 I am a writer based in London, specialising in finance, trading, investment, and forex. Aside from the articles and content I write for IntelligentHQ, I also write for euroinvestor.com, and I have also written educational trading and investment guides for various websites including tradingquarter.com. Before specialising in finance, I worked as a writer for various digital marketing firms, specialising in online SEO-friendly content. I grew up in Aberdeen, Scotland, and I have an MA in English Literature from the University of Glasgow and I am a lead musician in a band. You can find me on twitter @pmilne100.