E-commerce is the process of buying and selling goods and services online. The phenomenon of online retail has exploded in recent decades and is only set to surge as a growing number of people choose to browse online. There are a number of benefits associated with selling online for customers as well as businesses. Read on to find out how implementing e-commerce can improve your business today.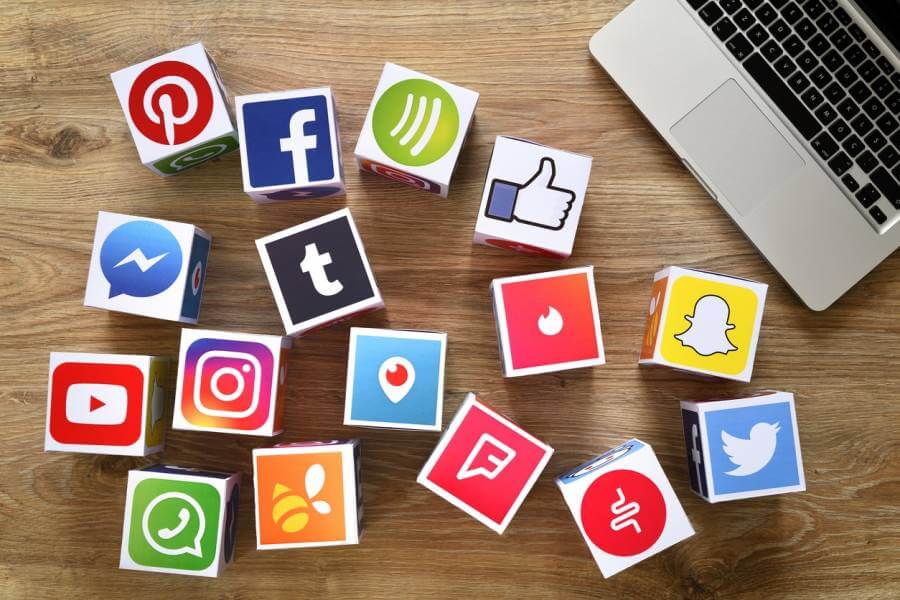 Faster buying process
With customers exposed to your entire range of products from the onset, they can find exactly what they are looking for in less time. They can also browse a variety of goods and services unavailable to them if they were shopping in a brick and mortar store. This improves customer satisfaction levels and boosts your profits in the long run. There are several benefits associated with buying online compared to traditional methods. Online marketplaces may offer the same product for a reduced price. They may also offer greater rewards programmes or warranties. Customers are also able to sit back and relax in the comfort of their own home while the item is delivered to them. The entire buying process can be completed in a fraction of the time of traditional shopping methods. Integrating an ecommerce credit card processor can streamline the online buying and selling process for your brand as well as your customers. Shifting your business online provides you with 24/7 connectivity. Even if your employee base is sleeping, customers can purchase goods and services whenever and wherever they like.
Reduced costs
Making the move to online retail and incorporating an ecommerce credit card processer eliminates the need for a physical storefront. This removes the need for any costs associated with maintaining a brick and mortar premises. An online store also requires fewer customer-facing members of staff to run the business. This reduces ongoing overheads and frees up money better spent elsewhere. The implementation of a digital marketing strategy also tends to be a little cheaper than traditional marketing methods. Social media, in particular, can be a great marketing tool for promoting your goods and services online. Consumers already browsing the web are more likely to click on an ad that will take them to a brand-new webpage than manually search for what they are looking for. This results in lower prices for the customer and improved sales for the brand. Cutting costs is one of the key benefits of e-commerce for businesses.
A wide range of payment methods
Flexibility is the key to retaining your existing customer base and attracting new clients. By offering a wide range of payment methods, customers are more likely to shop with your brand as opposed to a competitor. This can lead to higher customer satisfaction levels and a greater conversion rate. According to a recent survey, 56% of customers look for a variety of different payment methods as they land on the checkout page. By limiting the number of payment methods you offer, you are cutting off a large majority of your customer base and indirectly shrinking sales. Variety can be the difference between a customer purchasing goods and abandoning their cart at the last hurdle. There is a wide range of payment methods available today. These include UPI, online banking, credit cards, debit cards, and online wallets. Businesses are no longer at risk of losing sales due to a lack of available payment methods. Buy now, pay later is another flexible payment method that allows customers to spread the cost of their transaction over an agreed period of time. This usually involves a number of increment payments over a 14 or 30-day window. It is a common alternative to credit cards as most providers simply run a soft credit check to check for eligibility. They also do not tend to charge interest rates or late fees which makes it an ideal option for those who still want to shop but are low on cash or suffer from a poor credit rating.
Access to customer data
Customer data can be a goldmine for business growth and development. Selling goods and services online gives brands access to a wide range of consumer demographics that are simply unavailable through traditional modes of buying and selling. As well as their name, customers are usually required to provide their email address, home address, age, marital status, and phone number. This information can allow businesses to paint an accurate picture of their existing customer base and target audience. They can then pinpoint whether or not their products are reaching the right people or whether they need to adjust their digital marketing strategy accordingly. This can be helpful when launching a new product or product lines. By rolling out new products to a small section of your internalised customer database, you can gain invaluable feedback and make changes as necessary. Keeping track of how your customers think in relation to current trends and developments can enhance your existing product range and have a direct impact on any future lines. This can allow brands to offer a more personalised shopping experience for their customers. By examining their customer's likes and dislikes and shopping habits, they can remarket their content to suit the needs and requirements of their existing customer base. E-tailers can also tap into insider data to remind customers that have abandoned their virtual shopping carts to complete a purchase. Businesses can also learn from their mistakes when it comes to how they handle customer data and realign their strategy going forward for future customers.
Wider customer base
Relocating your business online can help market your goods and services to the masses and attract a wider range of potential customers. By overcoming geographical limitations, you are no longer confined to customers residing in the local area. Expanding your delivery capabilities and opening up international shipping allows you to ship goods and services to consumers all over the globe. The internet also ensures your store is visible to shoppers with a variety of different niches and hobbies as consumers can access your site on their desktop or mobile device whenever or wherever they may be. Marketing is key to reaching a wider customer base. Social media can be a great tool to acquire new customers and ensure they keep coming back for more time and time again. Marketing your content to a wide variety of consumers on a wide range of social media channels can open your brand up and boost your profits. This can also improve search engine optimisation. By ensuring your site comes out on top, you can eliminate the competition and surge brand loyalty and awareness for existing as well as new customers. This can also lead to increased site traffic. By maximising the number of consumers visiting your site, you have an opportunity to make a good impression and build long-standing relationships with prospective clients.
E-commerce should be an integral component of any business in today's digital landscape. It speeds up the buying and selling process and provides a streamlined shopping experience for both the brand and the customer. By familiarising yourself with the various benefits associated with e-commerce, you can boost sales and surge profits today.
Also for building your business you can use special software

HedgeThink.com is the fund industry's leading news, research and analysis source for individual and institutional accredited investors and professionals