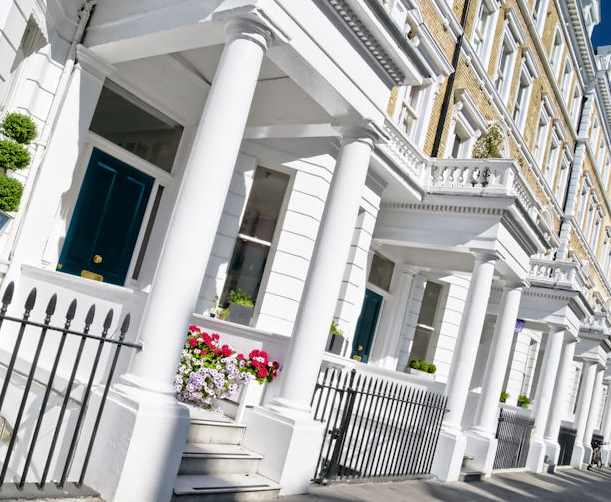 The UK property investment market is currently attracting attention from all corners of the world and this has a great many implications for investors both at home and abroad. We all know that the influx of foreign money can distort the market in certain ways and in different locations, but there are also many other domestic factors in play that are helping to create a volatile and somewhat unpredictable mix.
Individual investors
One of the main driving forces behind recent developments in the UK property sector has been the way that the buy-to-let market has transformed the idea of what a 'landlord' is for many people. With the continuation of historically low interest rates making many forms of traditional savings accounts less attractive, the volatility of the stock market has also been a factor in persuading people to look elsewhere for investment opportunities. This has led to an explosion over recent years in the number of people who have bought properties with the express intention of letting them out to rent, and for some this has led to them building up an impressive portfolio with a number of properties.
Surge in activity
A more recent surge in buy-to-let activity occurred in the run up to the increase in stamp duty for second homes being introduced, and this further illustrates the way that the property market can quickly react to and be affected by a wide range of outside forces. For people who do not directly invest in property but who do have savings or investments in funds or institutions that rely on property investment, these frequent fluctuations might seem to be a worrying matter, but the reality is that as long as those interests are being looked after by professionals there should be little to be concerned about in the long term.
Developing trends
Property investment needs to cover a wide range of trends and that's where experts such as Gavin Woodhouse come into the picture. As the owner of the MBi Group of companies, Woodhouse specialises in delivering purpose built off-plan property developments in the care home, hotel, student accommodation and commercial office sector. With expertise that spans health and social care, leisure, tourism and education, his work shows how investment professionals, institutional investors and individuals alike can benefit from the UK property market in many different ways.
Evolution
While the changes in the UK property market continue to evolve both in response to demand and supply considerations, one thing is for sure, and that is the old belief in 'bricks and mortar' being a solid investment still rings true in the face of challenging global economic conditions. As it seems that the bad old days of 'boom and bust' are now left well in the past, the long-term outlook of UK property as being a sound investment looks likely to continue for the foreseeable future.

HedgeThink.com is the fund industry's leading news, research and analysis source for individual and institutional accredited investors and professionals