– The IT sector is the best sector to invest in with an average return of investment of 18.1%.
– The consumer discretionary sector comes in second with 15.3%.
– The worst sector to invest in is communication services with an 8.4% average return.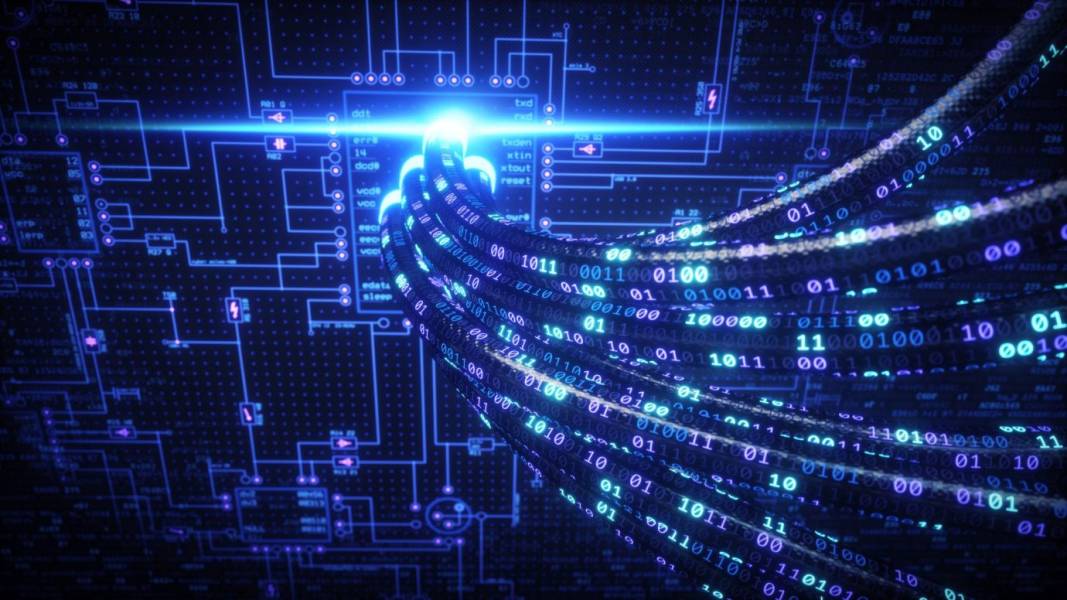 IT is the best sector to invest in based on average returns, a new study reveals.
The study, conducted by InvestinGoal.com, analysed the consistency, reliability, and average returns of all sectors that the companies within the S&P 500 index are divided into to identify the most lucrative investment opportunities.
The IT sector comes in first place with an average return from 2010 to 2022 of 18.1%, the highest of the list. This sector comprises the category of stocks relating to the research, development, or distribution of technologically based goods and services.
Moreover, the minimum return in the last decade was -28.2% in 2013, while the maximum was 50.3% in 2019. The best-performing stocks of the year within the IT category were Advanced Micro Devices, Lam Research and KLA with a growth of 153%, 117% and 100% respectively.
In second comes the consumer discretionary sector with an average return of 15.3%. The minimum return from 2010 to 2022 was -37% in 2022, while the maximum was 43.1% in 2013. This sector includes businesses that sell non-essential products and services that consumers may avoid without any major consequences to their well-being.
The healthcare sector is third with an average return of 13.4%. It includes businesses engaged in providing medical services, producing medical devices or medications, offering medical insurance, or aiding in the overall delivery of healthcare to individuals.
Some examples that have been growing in the past years are Thermo Fisher Scientific Inc., UnitedHealth Group Incorporated and Johnson & Johnson.
Further down on the list, the industrials sector comes fourth with 13.2% average returns. This sector comprises companies whose primary focus lies in producing capital goods utilized in manufacturing, resource extraction, and construction activities.
The top five close with the financial sector, which includes firms and institutions that provide financial services to commercial and retail customers, with an average return of 12.3%. This sector comprises a broad range of industries including banks, investment companies, insurance companies, and real estate firms.
On the other side of the list, the communication services sector is the worst to invest in based solely on average returns from 2010 to 2022, which has been 8.4%.
The energy sector is second to last on the list with a return of only 10.2% and, at the same time, a maximum return of 65.7% for 2022, the highest on the list. While the first figure might not come as a surprise given the cost-of-living crisis that the world has been facing in the past few years, at the same time it's astonishing to see how the maximum return has been so high in 2022.
Best sectors to invest in based on average returns from 2010 to 2022
Sector
Average Return on Investment
Min Return on Investment
Max Return on Investment
Ranking
IT
18.1%
-28.2%
50.3%
1
Consumer discretionary
15.3%
-37.0%
43.1%
2
Healthcare
13.4%
-2.7%
41.5%
3
Industrials
13.2%
-13.3%
40.7%
4
Financials
12.3%
-17.1%
35.6%
5
Real Estate
12.2%
-26.1%
46.2%
6
Consumer staples
11.9%
-8.4%
27.6%
7
Utilities
11.0%
-4.8%
29.0%
8
Materials
10.6%
-14.7%
27.3%
9
Energy
10.2%
-33.7%
65.7%
10
Communication services
8.4%
-39.9%
32.7%
11
Filippo Ucchino, CEO of InvestinGoal.com commented on the findings: "Based on this data, investing in the IT sector has proven to be highly rewarding, with strong average returns in the long run. This dynamic sector thrives on innovation and technological advancements, such as software development, cloud computing and artificial intelligence, offering tremendous growth opportunities for investors."
"The enhancement of artificial intelligence in particular poses a starting point for a new era of development in the stock market. In fact, AI-driven systems can analyze vast amounts of data, identify patterns, and make predictive models, ultimately influencing market trends and investment strategies."

HedgeThink.com is the fund industry's leading news, research and analysis source for individual and institutional accredited investors and professionals