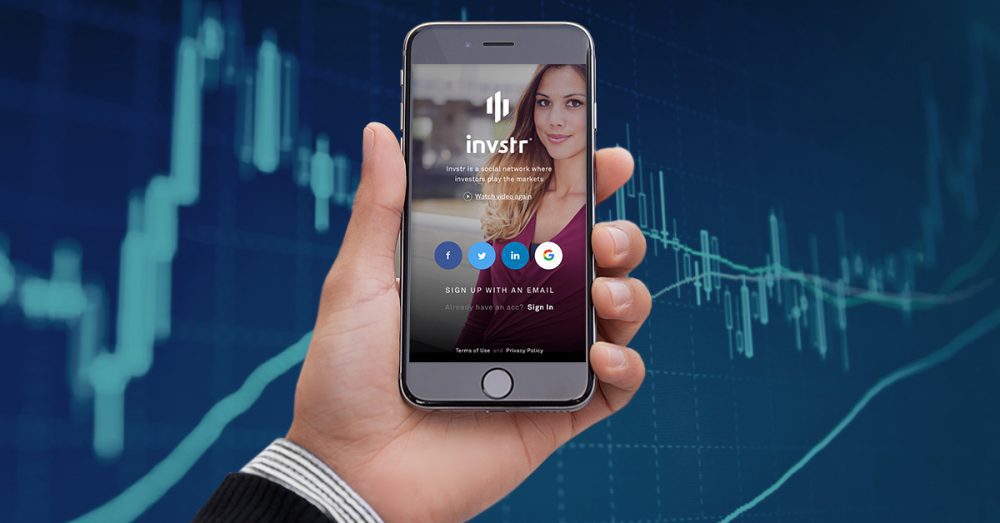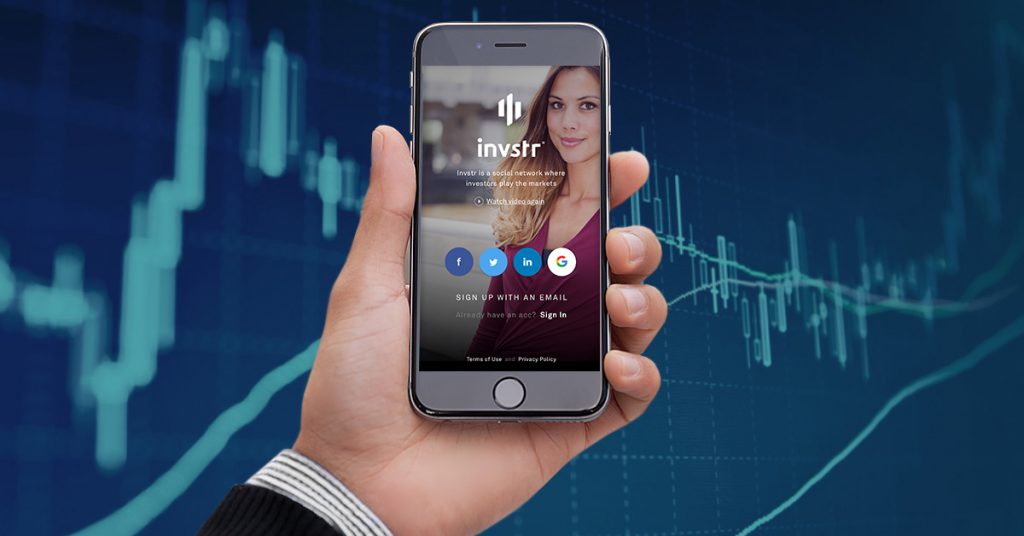 In recent weeks we have noticed a lot of coverage of the new fintech platform for social investing and trading which goes by the name Invstr. After researching the platform we found that its coverage is not unwarranted as this platform holds a lot of promise in leading the way for gamification of the investment sector. Invstr was first launched in December of last year to much applause and has since garnered over 190,000 downloads of its trading application which is available on both Ios and android platforms.
Invstr Features
Invstr offers its users the ability to trade over 150,000 real time instruments from a diverse selection of the financial markets which include, stocks, forex, fixed income, precious metals and commodities within their trading game. The game is broke down into two significant ways of trading. The first is a general position taking in which you can go either long or short and keep the position open until the end of the game, if you wish to or trade in and out as a prop trader would playing the markets daily swings. Games end each Friday and the total winnings are accumulated in order to give a winner. In the second form of trading, which is what they call the prediction game, you are invited to test your skills on not only the direction of an instrument but also to look at the prediction in terms of time frame.
The time frames which you are requested to predict upon are a weekly, monthly, quarterly and yearly. This may seem to be simple but as anyone with a small amount of experience within the financial markets will tell you, this can be very difficult. Trends change as fundamental data is released due to market reactions and as we all know due to recent market turmoil, nothing is for certain in the financial markets.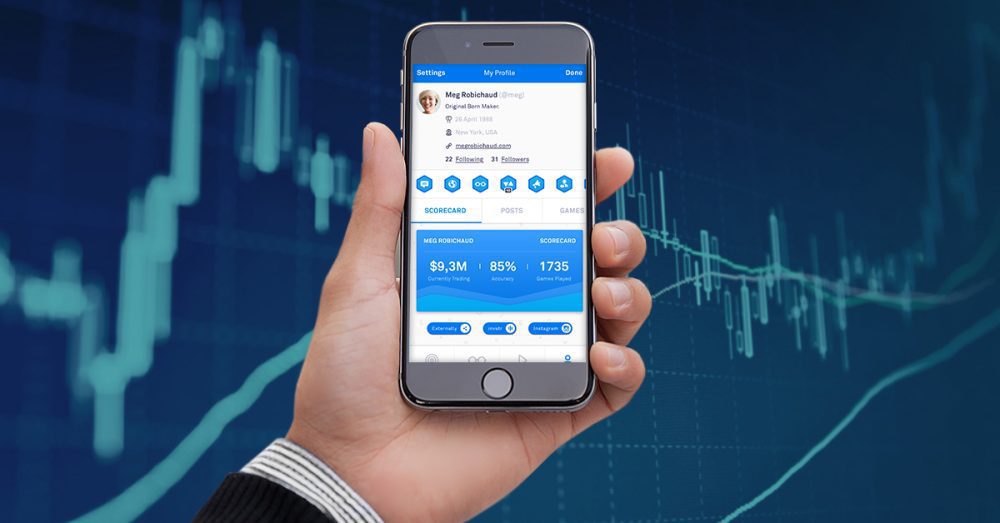 Social Investing
Invstr also offers its users the ability to interact on a social level and as such, learn from each other. You may follow different users and make posts and articles. All very good if you are looking to build a network of likeminded people. The investment application has a variety of newswires as well as 1.7 million news articles and research reports. Invstr also has coverage of approximately 70,000 stocks around the world, so you have access to research on 70,000 companies which is usually quite hard to get access to this research alone, but if you look at the amount of information which is available in its entirety then you have to consider that just about every tradeable instrument in the world is available in real time to the games users.
Bloomberg in your Pocket
According to CEO of Invstr, the application is like having access to a Bloomberg terminal in your pocket, providing you with access to the latest financial data in real time. This is of course an enormous achievement as any seasoned trader from the financial markets will tell you, main stream media news is always behind the markets and as such access to breaking news can make or break a trade in some cases.
In today's financial markets there is a very strong trend towards self-directed investing and we wanted to make sure that everyone who is interested in the financial markets has access to that same level of high quality information, so they can make informed investment decisions, Invstr's CEO Kerim Derhalli is quoted as saying to the Wall Street Journal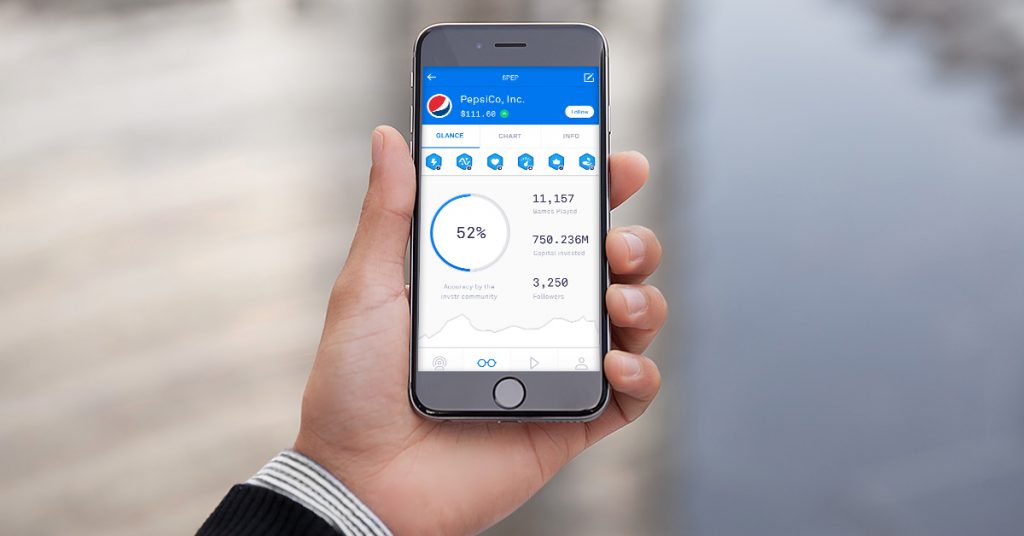 Crowd sourced Market Prediction
What they have done on the app is to gamify a crowdsourced market prediction process, so anyone can participate, anyone can make predictions and when you play on the investment app, you get back immediately the sentiment or price predictions for any instrument, so if you are a professional investor and you want to stay in touch with the what the market is thinking at any point of the day, anywhere you are in the world, you can access the invest game and see what the sentiment is.
White Labeling
Invstr is also available to institutions and brokerages in a white label package. This sort of package gives the partner the ability to utilize the game and its full suite of assets under their own name while completing a revenue share. This of course would be a massive money saver for any white label partner due to the enormous costs associated with developing such an advanced game with access to so much market information.
Sources
http://www.wsj.com/video/invstr-app-that-brings-retail-to-investors/C70392DC-8DB7-4442-BF01-170DE1F21C91.html