Our countdown of the 50 biggest hedge funds in the world continues with numbers 20 through 11, taking in two Tiger Cubs, a pioneering Latin American firm, and a mathematical genius along the way.
20: Adage Capital Management Boston MA, USA
As a rule, most hedge funds are secretive by nature, but Adage has gone to greater lengths than most in an effort to preserve its anonymity, shunning media inquiries and the public spotlight in general. However, its recent successes have made it harder for the firm to maintain a low profile, and although it lost 38% in the financial crisis of 2008, it bounced back the following year with staggering gains of 41%. The firm's consistent outperformance of market indices has seen them pick up many awards, including the coveted No.1 spot on Institutional Investor's Alpha Hedge Fund Report Card in 2013, and investor money has been flooding in, with an increase in assets of nearly $2.5m between 2012 and 2013 to $18.36bn.
19 Farallon Capital Management, San Francisco CA, USA
For most hedge funds, the transfer of power away from a successful hedge fund manager into new hands often proves the death knell, but Farallon are one of the few to have pulled this off successfully. Founded by Thomas Steyer in 1986, he set in process a steady and deliberate transfer of power over a five year period to ensure that the firm would continue to prosper in his absence. Since his 2012 exit, the firm has continued to post solid returns, and has remained in the top 20 biggest hedge funds for 12 consecutive years, currently with $18.4bn under management.
18 Davidson Kempner Capital Management, New York NY, USA
Co-founded by former Goldman Sachs bond trader Thomas Kempner Jr., Davidson Kempner Capital Management is a multi-strategy hedge fund firm that specialises in risk arbitrage, investing mainly in bankrupt companies. Between 2012 and 2013, the company boosted capital by $1.6bn to $18.59bn, mainly due to strong performance from its funds and a 2% management fee.
17 Viking Global Investors, Greenwich CT, USA
Former Norwegian Navy SEAL O. Andreas Halvorsen is one of the most successful of legendary hedge fund manager Julian Robertson's so-called 'Tiger Cubs', having spent seven years working for Tiger Management before starting his own fund with the help of his mentor. Halvorsen takes a value investing approach, driven primarily by fundamentals, although he takes a different approach from many of his Tiger Cub peers, which reaped dividends in 2013, with the firm's capital growing by nearly $6bn to $19.4bn.
16 GAM, London, UK
One of the fastest-rising hedge funds in our list, London-based alternative investment firm GAM has grown its assets significantly in the past few years, gaining 46% in 2013 to $19.6 billion. It is best known for its fund-of-funds business, which is headed up by GAM's Alternative Investments Solutions CIO David Smith, employing a range of strategies including multi-arbitrage, distressed, and emerging markets.
15 Credit Suisse Hedging-Griffo Servicos Internacionais, Sao Paulo, Brazil
Historically, Brazil has had turbulent and unpredictable financial markets that have scared off many investors, but the pioneering success of Credit Suisse Hedging-Griffo Servicos Internacionais has helped to promote the notion that hedge funds can be successful in Brazil. As one of the key emerging market countries, investor interest in Brazil has been on the increase in recent times, and last year Credit Suisse Hedging-Griffo grew its capital by nearly 100% to $19.985 billion.
14 AQR Capital Management, Greenwich CT, USA
While most hedge funds have traditionally shied away from retail investment, AQR Capital Management co-founder Clifford Asness has been vocal in his advocacy of giving retail investors access to hedge fund strategies. He has also spoken about the pressure that these investors will put on what he sees as the unnecessarily high fees charged by most hedge fund firms, with the argument that if individuals can access low-cost profitable investment opportunities, then so should institutions. In 2013, AQR's capital shrunk by $3bn to $20bn, reflecting the desire of many hedge funds to avoid going overweight.
13 Elliot Management Corp., New York NY, USA
Having been launched in 1977, Elliot is one of the oldest hedge fund firms operating in the world today. Founded by hedge fund legend Paul Singer, the firm utilises a distressed investment strategy, although the firm is better known for its activist positions. Between 2012 and 2013, it grew its capital from $19.2bn to $21.5bn. A highly secretive firm, it has nonetheless grabbed the headlines with some of its more contentious activist positions, most recently in 2013 with its drawn-out battle with Argentina over sovereign debt payments and also with oil company Hess Corp – both of which it won, providing the firm with substantial gains.
11 Renaissance Technologies, East Setauket NY, USA
As one of the most famous quant traders in the history of the markets, mathematical genius James Simons is one of the most trusted hedge fund managers in the world today with $22bn under management. Having worked as a code breaker for the US National Security Agency during the Cold War, he later went on to serve as chairman of Stony Brook University's math department and pioneer the use of quantitative analysis in the hedge fund industry. Renaissance mainly relies on scientists and mathematicians- a third of whom hold Ph.Ds – to write its money-making algorithms, and it's been a consistently successful strategy over the years.
11 Lone Pine Capital, Greenwich CT, USA
One of the best-known of Julian Robertson's Tiger Cubs, Stephen Mandel Jr. worked as a consumer analyst and managing director at Tiger Management Corp. before striking out on his own with Lone Pine Capital. 2013 was a bumper year for Lone Pine, with a massive influx of capital seeing the assets under their management rise from $8 billion to $22 billion.
Other articles in this series
Top 50 Hedge Funds in the World Part 1: Introduction
Top 50 Hedge Funds in the World Part 2: 50-42
Top 50 Hedge Funds in the World Part 3: 40-31
Top 50 Hedge Funds in the World Part 4: 30-21
Top 50 Hedge Funds in the World Part 6: The Top Ten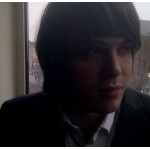 I am a writer based in London, specialising in finance, trading, investment, and forex. Aside from the articles and content I write for IntelligentHQ, I also write for euroinvestor.com, and I have also written educational trading and investment guides for various websites including tradingquarter.com. Before specialising in finance, I worked as a writer for various digital marketing firms, specialising in online SEO-friendly content. I grew up in Aberdeen, Scotland, and I have an MA in English Literature from the University of Glasgow and I am a lead musician in a band. You can find me on twitter @pmilne100.