Advertising a business is increasingly difficult these days. With everyone competing with everyone else for clicks and eyeballs, it can be pretty challenging to get the word out about a startup or small business. Fortunately, there are plenty of opportunities to get the word out inexpensively and generate brand awareness. Most of this comes down to using customized items to get the job done.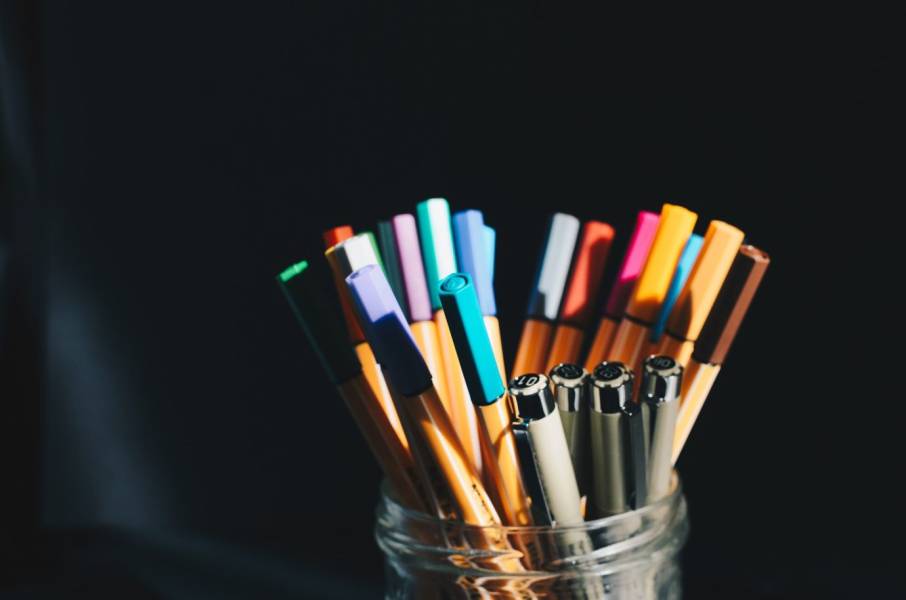 Pens, cups, tumblers, and other items with a custom logo make for a great way to get your brand noticed. Pens, in particular, are an excellent choice because people love them and they're very useful. If you're looking for a way to reach out to a wider audience, custom pens are the way to go. And this article will tell you how to customize your pens for maximum effect.
Color
The color of your customized pens can actually make a difference when it comes to getting customer attention.. do you want to be professional and sleek, or offer something a little more fun? Choosing muted colors can be more professional while vibrant colors are more playful. Neutral colors can play to the mood you want to send as well. Use a mix of color theory and common sense to determine what's going to work best for your customers and go from there. By choosing the right colors of pens to offer, you can cultivate the proper audience that you want to be patrons of your establishment. Most of all, just have fun and make sure that you put your logo on the pens.
Type
When it comes to pens, there is no shortage of different types and varieties of the writing utensil. There are a plethora of different types of pens out there. Ballpoint pens are going to be the most common, at least expensive, while gel pens offer a more elegant flair for your customers. If you want to get real fancy, you can offer engraved pens or fountain pens for sale at your company. Fine point pens can be more of a luxury item, while specialized pens can offer more bang for your customers buck. Although pens serve the basic function of writing, they can also have flashlights built into them, a stylus tip, or even be on a keychain. You might want to also consider including stationary or a calendar with your pens. Whatever you decide to do, be sure to offer a wide variety so your customers have plenty of options.
Customization
To get the most out of your pens, you're going to want to customize them appropriately. Customization is a big thing these days. It can add a personal touch to an item while also giving customers something exciting to look forward to. A few things you should always have are your name, logo, and contact information. Beyond that it's up to you to determine what's going to mesh best with your message and what's going to appeal most to your customers. So long as you offer custom pens with logo details on them, you'll be able to generate positive relationships and rapport with your customers for a long time to come.
How To Distribute Them
Acquiring and customizing your pens is one thing. Figuring out how to distribute them is another. If you find the right distribution channels to get your message out, you can maximize how many pens you're getting out into the world. The more pens you get out into the world, the more likely people are to see them and see your message. People see your message, it'll hopefully entice them to visit your business. So how are you going to distribute them? You could put them at the register as a sale item, mail them on a mailing list, hand them out at conferences, give them away at trade shows, distribute them at schools, or even give them to charities. There are really no limits as to what distribution channels you can take to build brand awareness. It's up to you to leverage them to your advantage and find the one that's going to work best for you.
To Sell or Give Away
The final consideration for your pens is determining whether you're going to sell them or give them away. This is ultimately up to the organization and what you hope to cheat. It doesn't matter if you sell them at a lower price because they are cheap to acquire in bulk. You can make a little bit more money and increase your profits this way. This is especially true with engraved pens or some of the more luxurious types of things. Ballpoint pens are probably better suited for giveaways because they're inexpensive to mass produce and people will be more likely to take those when they're offered. Giveaways can work on a lot of different levels to secure brand awareness, brand interest, and generate leads. So it's best to mix up the two options to optimize your pen distribution plans.