Last week yields continued to be the center of attention as they broke out and made new higher highs. This continued rise will have a negative effect on risk especially as we move into central bank decision times.
The Dollar had a small negative week as the DXY closed 0.5% lower. The continuing developments in the middle east has paused any further gains for the greenback for now as attention is on how this conflict transpires over the coming day and weeks.
The Euro was one of the best performers posting +0.8% gain vs the dollar and gained against all major currencies. The CPI release came in at 4.3% YoY but is falling.
The Pound had a week of mixed data with weaker Earnings growth and higher CPI. GBP posted a small gain vs the US Dollar but only due to USD weakness.
Commodity currencies continued to struggle as yields rose and risk off continued to be the theme. NZD was the worst performer losing around 1% on the week.
Oil had a small gain on the week 0.7% as the middle east situation remain volatile.
The week ahead will see the continued developments in Israel and Gaza remain in focus. Yields also remain a focus as they continue to trade at elevated levels vs the current economic backdrop.
Data wise we have PMI and manufacturing releases along with ECB.
Weekly Majors Market Performance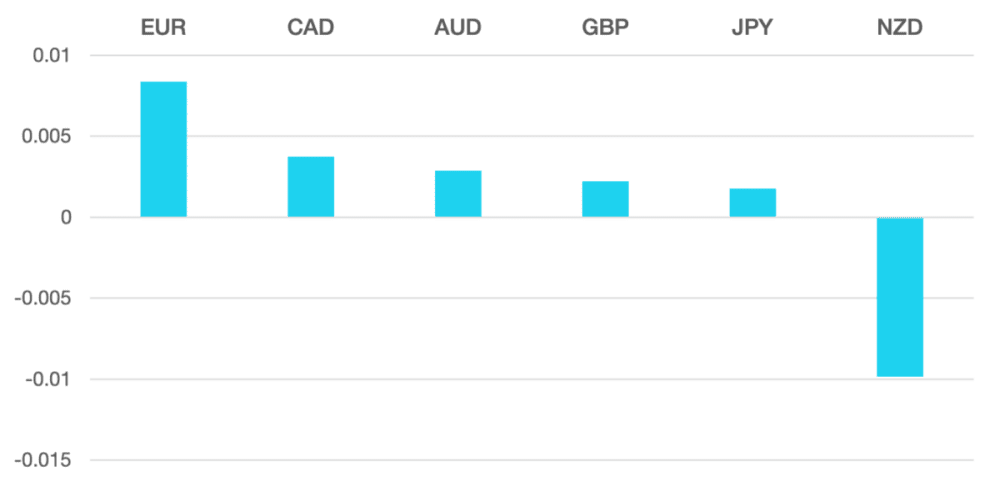 Cromwell FX is a quantitative FX manager offering superior risk adjusted returns. The portfolio is the most liquid pairs . The strategy is fully automated and adhere to strict rick management procedures to control leverage and position limits.
The post Yields Remain in Focus first appeared on trademakers.
The post Yields Remain in Focus first appeared on JP Fund Services.
The post Yields Remain in Focus appeared first on JP Fund Services.