One of the best ways to learn, make contacts, and get your foot in the door with companies working in the hedge fund industry is to attend an industry-specific networking event or conferences. However, many professionals fail to take full advantage of these opportunities – even if they attend the events. Here are a few tips to help you make the best out of your next networking event:
Talk to people. It's easy to be shy at these events, especially if you only know a couple of people, or if you don't know anyone there. These events are set up for people to meet for the first time, so there is no reason to be shy about introducing yourself to people that you don't know – even if you don't get an intro from someone. While this might be seen as slightly over-gregarious behaviour in some social settings, it is par for the course at networking events, so you should take advantage of this fact by talking to as many other attendees as possible to make your time at the event worthwhile.
Don't be too forward. While, as we've previously noted, it's good to be confident enough to walk up to people that you don't know and introduce yourself, you don't want to scare them off. So, once you have made your introductions, try to share insights and thoughts on the industry with those you are talking to, rather than being overt in your self-promotion efforts. If you have been following the industry, and paid attention during the addresses, you will have a good starting point for a conversation. Of course, if you are looking for a job, and the time seems right to mention it, then you should, but you shouldn't make this the focus of your conversation, as it will most likely put them off engaging with you.
Get your business cards out. Often, you won't get an immediate reward from a networking event, as it might not be the right moment or you might not be speaking to the right people at certain firms. This shouldn't dissuade you from getting your name out there, however, as you never know what might come of it. For example, you might be marketing your auditing service to someone involved with deal evaluation, and they have no immediate need for your services. However, in a few months time, they might be looking for a new auditor, and they could still have your card knocking about. Although you might not directly land a client or a job via this method, just getting your name out there will boost visibility both for yourself and for your firm, and at the very least it means that some of the people you speak to will have your name on file when they go looking for new employees or service providers.
Get your elevator pitch together. Usually, if someone is prepared to give you a chance to sell yourself to them, they want it to be brief. Hence the emergence of the 'elevator pitch' concept – a sales talk that is concise enough to give to a senior executive when you are lucky enough to catch them in the elevator. With this in mind, it can be helpful to think of yourself as a product that needs to be sold, and your elevator pitch should achieve this in a way that is concise, includes only essential information, and seems effortless. It doesn't matter whether you are marketing to investors, seeking a job, or just looking to network, you need to have a decent elevator pitch ready.
Come across like a professional. Even if it is set in the relaxed surroundings of a conference centre bar or the back room of a pub, and it takes place outside of work hours, a networking event is still 'work' and should be approached with the same professional attitude. Remember, you will be meeting potential clients and partners, so you are effectively at work. This means you should look your best, taking care over your personal grooming, and wearing a sharp suit. If it is hot and crowded – as a lot of these things are – you should take your coat off only after you sit down. As a rule, it's better to be overdressed than the other way round, and you should remember your manners, and only use language that you would be comfortable using in the office.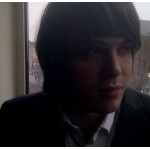 I am a writer based in London, specialising in finance, trading, investment, and forex. Aside from the articles and content I write for IntelligentHQ, I also write for euroinvestor.com, and I have also written educational trading and investment guides for various websites including tradingquarter.com. Before specialising in finance, I worked as a writer for various digital marketing firms, specialising in online SEO-friendly content. I grew up in Aberdeen, Scotland, and I have an MA in English Literature from the University of Glasgow and I am a lead musician in a band. You can find me on twitter @pmilne100.