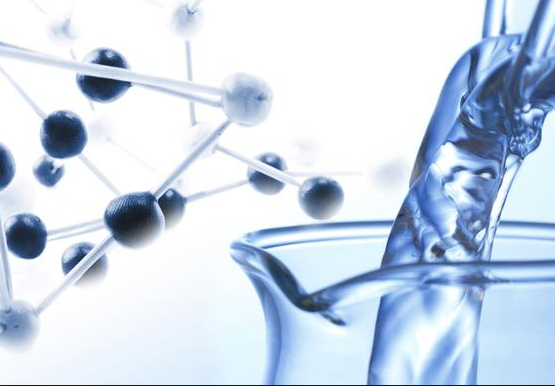 University of Cambridge spinout Fluidic Analytics developing protein characterisation technologies raises £5.3m
Fluidic Analytics Limited, a University of Cambridge spinout that is revolutionising the field of protein characterisation, has raised £5.3 million (US$7 million) in Series B financing. The round was led by IQ Capital Partners and included Amadeus Capital Partners, the Cambridge Enterprise Seed Fund, Parkwalk Advisors, Draper Esprit, and Cambridge Innovation Capital as co-investors.
Fluidic Analytics is developing products based on a new technology for protein characterisation that emerged from the laboratory of Professor Tuomas Knowles at the University of Cambridge. The technology, aspects of which were recently published in Nature Chemistry, allows proteins to be characterised in a rapid, accurate and cost-effective manner.
The company will use the proceeds of this financing to advance its line of laboratory research tools, which are designed to address the key market segments of protein quantitation, quantitative immunoassays and protein-protein interactions. The potential market for these segments is predicted to be in excess of US$2 billion by 2020. The first shipments of the company's first product, the Flow Mk‑1, are scheduled for the second half of 2016.
Proteins provide real-time information on the current disease state of the body. In contrast, DNA provides information on the likelihood of developing certain diseases at some point over a lifetime. The ability to obtain real-time information on disease states is widely seen as the key to timely, effective medical treatment. Whereas new technologies for DNA characterisation have started to make a major impact on healthcare, technologies for characterising proteins have, to date, lagged far behind.
Fluidic Analytics is aiming to address this technology lag by vastly improving the quantity and quality of data that can be gathered from protein samples by combining its fundamentally new microfluidic technology platform with advanced sample handling and cloud computing methods. The company is bringing products to market for applications initially in the research tools market, then in clinical diagnostics and, ultimately, in consumer healthcare.
"This financing is a key element to fuelling the next phase in the growth of Fluidic Analytics," commented Fluidic Analytics CEO, Andrew Lynn, "The team deserves tremendous credit for the work they have done for protein quantitation with the Flow Mk‑1. We look forward to driving further transformative developments for protein characterisation over the next few years as we expand our product line into the areas of basic quantitative immunoassays and protein-protein interactions with the Flow Mk-1i and the Flow Mk‑1m."
This second financing for Fluidic Analytics brings together the six most active institutional investors in Cambridge, UK. Cambridge Innovation Capital joins a shareholder group that includes the Cambridge Enterprise Seed Fund, whose contribution to this round comprises its largest single investment to date, and recently IPO'd Draper Esprit.
Hermann Hauser, Partner and co-Founder of Amadeus Capital Partners, commented: "Fluidic Analytics is at the vanguard of advances in personalised medicine and its technology has the potential to transform healthcare. Fluidic Analytics is yet another example of Cambridge's success in promoting successful start-ups."
Max Bautin, Partner of lead investor IQ Capital Partners said: "Fluidic Analytics has made exemplary progress over the last 18 months. The strength of the management team and the tremendous opportunities that we believe the company's technology will open up have all contributed to this investment round being significantly oversubscribed, with IQ Capital and other main investors increasing their stakes. We are delighted with this investment and look forward to a transformative future for Fluidic Analytics."
Chairman Anthony Colletta, Investor Directors Vishal Gulati and Bradley Hardiman will continue to serve on the Board of Directors alongside Founder/CSO Tuomas Knowles and CEO Andrew Lynn. Max Bautin will join the Board representing IQ Capital Partners.
Advisors for this transaction were Bracher Rawlins LLP, Confluence Tax LLP and Mills & Reeve LLP.

HedgeThink.com is the fund industry's leading news, research and analysis source for individual and institutional accredited investors and professionals