With technology steadily evolving over the years, it's become a cornerstone that businesses can't do without. Even startups need a strong IT foundation to do the most basic tasks. Thankfully, we have a lot of tools to take care of the basic IT tasks, but a business operating in 2021 needs to exploit the advantages of modern technology in various business operations as well. Unfortunately, though, many small businesses and startups don't have enough capital to hire an in-house team of IT experts to stay up-to-date with the latest tech trends. That's where outsourcing managed IT services comes in handy. 
If there's one catch to managed IT services, though, it's that most businesses don't really understand the full scope of outsourcing IT experts. Business owners tend to think about IT from the perspective of their business, while managed IT services omaha providers tackle it one task at a time. This difference in perspectives often gives way to a lot of confusion and miscommunication between both parties, and that's why it's important to understand what exactly comes with outsourcing IT. Let's start with explaining how managed It services work in the first place. 
What are Managed IT Services?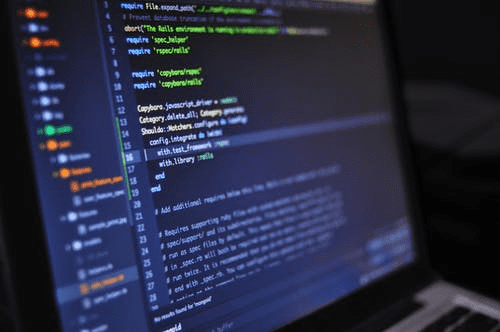 What kind of IT tasks does your business need? Do you rely on software applications to organize client information? Do you need IT maintenance on hardware or software? Are you working on a new website for your business? Do you want to enhance the security of your shared information? These are tasks that would usually need different IT employees to take care of, but outsourcing your IT to an agency can take care of all these needs. By outsourcing your IT needs to a managed IT service provider, you can rest assured that your IT needs are met without having to hire a full IT department. Some companies opt for outsourcing their IT since it's a more cost-affordable option, while others wish to benefit from expert-provided services. 
Managed IT service providers, or MSPs, are third-party service providers that develop, oversee, and/or maintain the infrastructure, IT needs, and other tech support to clients. Since they're a team of experts, they can provide a wide range of IT services to their clients, although you may only need to deal with them depending on your business goals and IT needs. Knowing the other kind of services you can get from an MSP is important to fully utilize the resources at your disposal. Once you settle on the kind of services you're paying for, you can sign a Service Level Agreement (SLA) for a specified duration, depending on the contractual agreement you've made with the MSP. 
The Difference Between Saas, MSP, and MSaaS
You might have managed to take care of your IT needs on your own so far, but, sooner or later, you'll realize you'll need more advanced IT management. Perhaps you're starting a new project that requires a customized software or you're looking to scale up your business. Once you reach that point and start discussing the new plans with the team, you may become disoriented at all the acronyms thrown around; SaaS, MSP, MSaaS – how did it go from discussing new plans to these weird words? What do these acronyms mean? Do you need to know that, in the first place?
As we've mentioned, understanding the scope of managed IT services is crucial to know what kind of service your business needs. The experts at Wright Business Technologies explain the difference between these three acronyms in simple yet comprehensive ways. SaaS stands for Software as a Service; it's the software you use to carry out certain tasks.  MSP, which stands for Managed Service Provider refers to the outsourcing agency you hire to take care of your IT needs. As for MSaaS, or Managed Software as a Service, it refers to hiring an MSP to operate the SaaS you're using. 
So which one do you need to operate or scale-up? That depends on your business goals and needs. Let's get into more details regarding the three acronyms so you can have a clearer picture.  
SaaS – Software as a Service
You'll probably already familiar with SaaS. If you've used Google Apps, Dropbox, Adobe Creative Cloud, or any other subscription-based software that can be accessed through the internet, then you've already used SaaS. Rather than having to purchase a license to use the service, you have the affordable option to subscribe by paying a monthly or annual fee in exchange for using the service throughout the subscription period. This makes SaaS much more affordable than hiring IT employees or outsourcing the work. 
There are a lot of software applications that are available over the internet to carry out a variety of tasks; you can use SaaS to build a website, start an e-commerce platform, or communicate with your teammates. The availability of SaaS applications makes it possible for anyone to operate a business without needing a degree in IT or computer sciences to develop the program from scratch, although they may find that they need the help of a SaaS Lawyer in order to ensure compliance when it comes to all aspects of running a SaaS business.
MSP – Managed Service Provider
Rather than having your own IT department, you can outsource your IT needs to an MSP. depending on your needs, they can develop customized software applications to operate your business, maintain current software, or run the SaaS applications you're subscribed to. In case you're hiring the MSP to run SaaS applications, you'll be the one to purchase the license or subscribe, while the MSP team will be responsible for running, maintaining, upgrading, and customizing the software so it fits your business needs. 
Most small business owners find that they're comfortable with using SaaS applications without any need for MSPs. However, as they start to scale up their businesses, they'll eventually see the need for managed it consulting services in order to implement a system that can successfully accommodate the rising number of employees, the overload of data, and the strenuous workflow. Moreover, SaaS applications often need to be customized according to the business needs, and that usually requires a certain level of technical knowledge that can only be provided around the clock by experts in the field.
MSaaS – Managed Software as a Service
Managed Software as a Service is a hybrid model between SaaS and MSP. Just like SaaS, MSaaS is a software application that's provided as a service, albeit with the advantage of being more customizable. Instead of having to purchase the software license and outsourcing the SaaS to an MSP to customize it, the MSaaS providers do the customization on their end after you purchase the license. Basically, you deal with one third-party instead of two; in exchange, you only have partial ownership over the software rather than full ownership. 
Since each of the previous three options has its own pros and cons, making your decision can be confusing. To simplify the decision-making process, here are a few key factors upon which you can make your choice:
What's your budget?

Do you need the software applications to be customizable? 

How good is your technical expertise? Can you customize the apps on your own?

What are your plans for scaling up your business throughout the next 5 – 10 years?
Different Types of Managed IT Services
Now that you have a better understanding of the different kinds of service providers you can work with, it's about time we address the kind of services they can provide. There are 8 different categories of services you can need when it comes to IT, and they go as follows:
Whether your staff works in your headquarters or remotely, having a security system in place is crucial to protect your information from malicious activity. An MSP can enhance the security of your computing system by installing a range of security management software applications, as well as risk prevention tools. They can do so by providing the following services: 
Installing anti-malware software to protect your systems against viruses and malicious activity

Maintaining security by keeping your software up-to-date with the latest upgrades

Ensuring application compatibility by making sure all software programs and hardware equipment are compatible
Managed Networking and Infrastructure
Looking for an MSP to layout the foundation of your business is smart and cost-effective. They can offer a wide range of support options to build an infrastructure that delivers high-performance and secure networking. These options cover WANs, LANs, IP VPNs, and various computing system aspects. Depending on your business needs, you may sign an SLA that includes one or more of the following services:
Mobile Networking: to allow your team to access work data securely via wireless devices across remote locations

Storage Backup: so the staff can upload and share information while having a remote backup

Onsite Infrastructure Setup: to set up the hardware and software on business premises

Cloud Infrastructure: to set up cloud software applications allowing your team to collaborate on projects using the cloud

Remote Print Services: so authorized employees can remotely print out documents
It's a common occurrence for programs to crash and errors to arise while working with technology. Meanwhile, not everyone is tech-savvy enough to handle common errors while using software applications, and even those face errors they can't resolve on their own. When you outsource managed support, team members can contact a remote support system to help resolve the errors with systems, protocols, or prompts. The MSPs can also provide training to the employees on using the software applications and hardware for a smoother work experience and this then would lead to digital transformation in the public sector.
Managed Communication Services
When you outsource communication management to an MSP, you can expect to receive the following services:
The ability to share and receive information via different devices across multiple and remote locations

The ability to speak with your teammates, whether one-on-one or in multi-party conference calls, across different devices and locations

The ability to hold conference video-calls with remotely-working employees through a secure connection
As much as we all know that analyzing data is crucial for optimizing performance and operations, dealing with data is not for everyone. Trying to navigate between rows and columns of numbers in a report can quickly become too confusing for the average eye. Since technology is becoming smarter by the day, the amount of data that can be generated into reports through using different software applications is also becoming overwhelming. Instead of trying to turn this data into comprehensible information yourself or, worse, failing to utilize the full potential of the data at your disposal, you can outsource this task to the MSP. The MSP can then generate the data, analyze the reports, and translate the key aspects into comprehensible information you can utilize. 
As previously mentioned, you can outsource SaaS management to an MSP. This goes for SaaS applications you subscribe to via a third party or applications the MSaaS provides. In both scenarios, the service provider will take care of customizing, upgrading, and maintaining the SaaS application as agreed upon in the contract. By doing so, you can enjoy the seamless workflow that comes from utilizing the latest technology while you and your team focus on your main work. 
Disaster Recovery and Backup Services
Despite your best efforts, sometimes disasters do occur. Your operating system may get damaged due to unforeseen natural disasters or as a result of falling victim to malicious activity; both cases can be hugely detrimental if you can't recover your data. To minimize the damage done in those unfortunate situations, you'll need the help of an MSP that provides automatically-scheduled backup and data recovery services. 
While you can outsource a specific task to an MSP, you can also outsource the whole IT department. In this case, the MSP will provide 24/7 support to cover all the services agreed upon in the contract. 
Outsourcing IT management is becoming a more common approach by the minute, whether it's because businesses can't afford to hire a full-stack team or they wish to benefit from professional services. However, knowing the kind of service you need and should expect is important before contacting a Managed Service Provider. Once you know the different kinds of service providers and categories of outsourced IT services, you can make the right decision according to your goals, needs, and budget.

HedgeThink.com is the fund industry's leading news, research and analysis source for individual and institutional accredited investors and professionals