Cryptocurrency is no longer what it used to be. Now it has become a popular thing in virtually every part of the world. Unless you live under the rock, you must have heard about Bitcoin and some other common cryptocurrencies like Ethereum, Litecoin, and Dogecoin – the giant meme coin that caused a huge wave in the crypto space in 2021.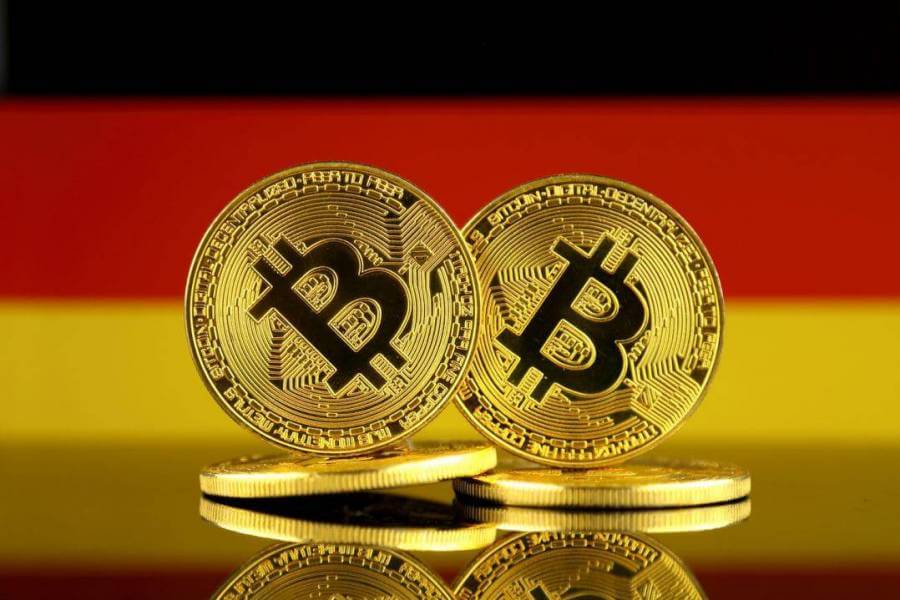 However, as the popularity of cryptocurrency increases, even people in Germany are taking advantage of it and investing heavily in cryptocurrency.
If you are presently in Germany and would love to join the crypto wagon, this post is written for you. Here, we will be reviewing the German cryptocurrency. We will answer some important questions about cryptocurrency in Germany in order to give you a better insight into what you are getting into.
Cryptocurrency in Germany
Germany is presently one of the leading countries where the adoption of cryptocurrency is at its peak. In fact, the country recently licensed crypto exchanges and wallet providers as part of its financial services industry. The German Banking Act also supports banks keeping cryptocurrencies for their customers. That way, it is much easier to buy Bitcoin and other cryptocurrencies through a bank in Germany than in other countries of the world. It is also easy to buy these digital currencies using some other payment options like bank transfer, debit cards, credit cards, etc.
We understand that you might have lots of questions in your heart concerning this subject. So, we have decided to break the post down into questions and answers to make it easier to relate with.
Is Cryptocurrency Even Legal In Germany?
While some countries prohibit activities that have to do with cryptocurrency, that is not the case in Germany. German government allows people to use and trade cryptocurrency. These digital tokens are treated as private money by tax regulatory bodies in the country. That way, cryptos are not regarded as property, foreign currency, or legal tender.
Is It Possible to Avoid Paying Tax On My Cryptocurrency In Germany?
Well, the answer is yes. While investors and traders need to pay taxes on their cryptocurrencies, there are also legal ways you can skip this. Important among them is holding your cryptocurrency for more than a year. That automatically exempts you from paying any form of taxes on your cryptocurrency even if you make a huge gain selling it later in the future.
Also, to avoid paying taxes on staked coins and tokens, they must be staked for more than 10 years after purchase. Finally, while normal crypto transactions are subjected to taxation when you sell your crypto and make a profit of less than €600, you are not expected to pay any tax on it. All these are what come together to further foster the acceptability of Bitcoin and other cryptocurrencies in Germany.
How Can You Safely Buy Cryptocurrency In Germany?
There is a wide range of options available to you in the wise. You just need to choose one that is best convenient for you, and also best suits your needs. Below are some ways you can purchase Bitcoin and other cryptocurrencies:
·         Buy through a crypto exchange
This is a popular way of buying cryptocurrency everywhere in the world, including in Germany. Crypto exchanges are platforms that allow you to buy any cryptocurrency of your choice using fiat currency easily. These platforms also allow you to trade one crypto for another on their platforms.
In Germany, there are several exchanges you can use to buy your crypto. While some of them require KYC verification, others allow you to buy your coins without any stringed verification. Exchanges seem to be the best option for you if you are looking to buy a huge amount of crypto.
·         Buying through crypto brokers
Exchanges are not the only option for buying cryptocurrency in Germany. Another option is through crypto brokers. This seems to be the most appropriate option to explore when you want to buy a small amount of crypto, and you want to buy it fast. While brokers provide you with a quick and easier mode of buying cryptos, they charge higher fees than ordinary exchanges.
·         Peer-to-peer exchanges
These platforms allow you to buy cryptocurrencies with a wide range of payment options. They are quick and allow you to buy a huge amount of crypto without paying exorbitant fees.
The platforms often find someone who has certain cryptos for sale and then match them with you who is looking to buy. Since the transaction takes place between peers, the terms are more flexible. However, buying through this method also comes with higher risks.
·         Bitcoin ATMs
This is a new innovation in the crypto space. Bitcoin ATMs work like a normal cash ATM, but this one allows you to only deal in Bitcoin. If you are looking to buy Bitcoin in Germany, just search for the nearest Bitcoin ATM to you and use it to buy your coin. It allows you to pay with fiat currency. But it is most suitable for people that want to buy a very small amount of Bitcoin.
What Are Some Popular Crypto Exchanges In Germany?
There are many crypto exchanges operating in Germany. But the most common ones include Pionex, Binance, Bitcoin.de, CoinSmart, Coinmama, CEX.io, Kraken, eToro, Coinbase, etc. Each of these exchanges has its own unique pros and cons. So before you opt for one, make sure you carefully review it and be sure it meets your needs. While some of them allow users to buy cryptocurrency using some unique payment methods like credit cards and PayPal, some bluntly kick against it and only allow you to use Euro to buy your coins.
Where Can You Buy Bitcoin In Germany?
Bitcoin is a giant player in the crypto space. Apart from being the first cryptocurrency, Bitcoin is also the largest by market capitalization. No other crypto comes close to it. Therefore, all the crypto exchanges we have mentioned earlier list Bitcoin on their platforms. From there, you can safely buy your Bitcoin.
Can I Buy Bitcoin With PayPal In Germany?
The answer is yes. It is possible to buy your crypto with PayPal. However, not all exchanges support this payment option. The reason is that they are trying to avoid users running away with their cryptocurrencies.
When some users buy Bitcoin using this method, they simply write PayPal after some time to chargeback the payment. That way, they get to keep both the money and the cryptocurrency.
So, some exchanges don't allow users to buy Bitcoin with PayPal. Some exchanges that allow it are LocalBitcoins, Paxful, and LocalCrytos.
Which Bitcoin Wallet Is Best In Germany?
It is not enough to identify the right exchange to use for your purchase. You will also need to have a secured place to store your crypto after buying them. And that is where crypto wallets come in. there are a couple of such wallets you can use in Germany. Popular among them are Nexos, ZenGo, Crypto.com, Exodus, CoinCircle, Gemini, and some other wallets.
Final Note
Germany is a good place for anyone looking to delve into the cryptocurrency world. There is no strict regulation against crypto in the nation, and you can even legally avoid taxes in Germany. We have given answers to some important questions about German cryptocurrency in this post. We hope this helps you make an informed decision afterward!

HedgeThink.com is the fund industry's leading news, research and analysis source for individual and institutional accredited investors and professionals