In a recent study carried out by Insider Monkey, which examined the equity portfolios of over 640 hedge funds, it was found that the most popular small cap stocks outperformed the market by eighteen percentage points in the decade leading up to 2009. This trend can also be observed with the most popular large-cap stocks, which have historically beaten the market, albeit by a much tighter margin. Here, we will look at five of the most popular technology stocks invested in by hedge funds.
Google
As of the end of the first quarter of 2014, 23% of hedge funds held long stakes in the search engine giant, which has long been a favourite among hedge fund managers. However, they aren't quite as keen on the firm as they used to be, with the percentage of hedge funds holding long stakes in the firm being down 3% on the previous quarter from 26%.
This sharp decline can be attributed to the fact that some of the biggest Google investors in the hedge fund industry sold their shares during the first quarter, including big-name fund managers such as Doug Silverman, John Armitage and David Greenspan are some of these hedge fund managers. Despite this decline in confidence, Google remains the most popular tech investment among hedge funds, with the biggest shareholder being Boykin Curry 's Eagle Capital Management, which holds 797K shares worth around $888 million.
While Google has maintained a dominant position in the tech world, and to a certain extent has taken on Apple's mantle as the major tech innovator with concepts such as Google Glass and the self-driving car, there are lingering concerns about how profitable its core business will be in the longer term. Once the main driver of web traffic, search engines – for so long Google's main offering – have been knocked into second place by social media, particularly Facebook as both the means of discovery and in terms of the time spent using them. In an effort to address this, Google poured huge resources into their own Facebook-beater Google+. However, despite some impressive user figures, it never really caught on outside of a small core user base, and it now seems as though it is being quietly phased out, with several features being watered down and resources being re-allocated to other divisions.
And on top of that, it's facing increased competition for its cloud-based app services (now called Google Drive) from Microsoft, whose former head of cloud computing Satya Nadella recently took over as CEO, and its hardware business appears to be making little impact on a market dominated by Samsung and Apple. Even its Android operating system – from which it derives very little income but a great deal of prestige and leverage – is coming under increased threat, with competing operating systems such as Samsung's own Tizen being able to run Android apps, being based on the same open-source code. So, despite the headline-grabbing innovations, it seems as though Google is under siege on all fronts, and although nobody is expecting the empire to crumble, many investors are revising their expectations of the firm's future growth.
Microsoft
In second place is software titan Microsoft Corporation, makers of the near-ubiquitous Windows operating system and Office program suite. By the end of Q1 2014, 131 of the 640 hedge funds in the study had long stakes in Microsoft, just over 20% of the total. This was an increase of 11 on the Q4 figure, moving Microsoft up from the third spot on this list, and reflecting a degree of market confidence about their new CEO and his vision for the company. The biggest stakeholder in the report was Jeffrey Ubben's ValueAct Capital, which had 71 million shares in the firm, up 7% over Q1, while the biggest new investment came from William B. Gray 's Orbis Investment Management, which purchased 7.28 million shares.
Apple
During 2011 and 2012, Apple was by far the favourite tech stock among hedge fund investors, but since then it appears to have lost some of its appeal amid concerns that the company is lacking vision under new CEO Tim Cook. This bearish trend continued through the first quarter, during which hedge fund positions shrank from 160 to 129, a decrease of almost 20% on the previous quarter, with Apple dropping to third on the list. Not every major shareholder was cutting their stake though – although David Einhorn's Greenlight Capital decreased its position in the company by 17%, and now has about $1 billion in stock (1.99 million shares), Carl Icahn – by far the biggest hedge fund shareholder – upped his stake by 59% to 7.53 million shares, possibly to give the famous activist investor more influence over the board.
eBay
Having been out of the top five in the previous quarter, eBay – the online auction firm with a market capitalisation of $64 billion – jumped into fourth spot in Q1 with nearly 15% of the hedge funds holding long stakes in the firm. Again, Carl Icahn was a major investor, building up a $1.5 billion position in the firm over Q1, and he now has 27.8 million shares in the e-commerce giant.
Facebook
In contrast with the big movements in the rest of this list, the number of hedge funds holding stakes in the social media king have remained pretty much the same, with 100 funds holding the stock, the same number as for the previous quarter. However, many investors increased the size of their stakes in the firm over this period. At the end of Q1, D.E. Shaw was the biggest shareholder from the hedge fund industry, with around 9 million shares, an increase of 52% on the previous quarter.
The new tech battleground
The infographic below, which was produced by leading tech website Gizmodo, shows the various fronts that the giants of tech are competing on, giving an interesting perspective on the ebbs and flows of capital between investors and these corporations.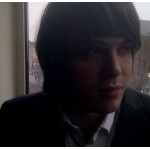 I am a writer based in London, specialising in finance, trading, investment, and forex. Aside from the articles and content I write for IntelligentHQ, I also write for euroinvestor.com, and I have also written educational trading and investment guides for various websites including tradingquarter.com. Before specialising in finance, I worked as a writer for various digital marketing firms, specialising in online SEO-friendly content. I grew up in Aberdeen, Scotland, and I have an MA in English Literature from the University of Glasgow and I am a lead musician in a band. You can find me on twitter @pmilne100.