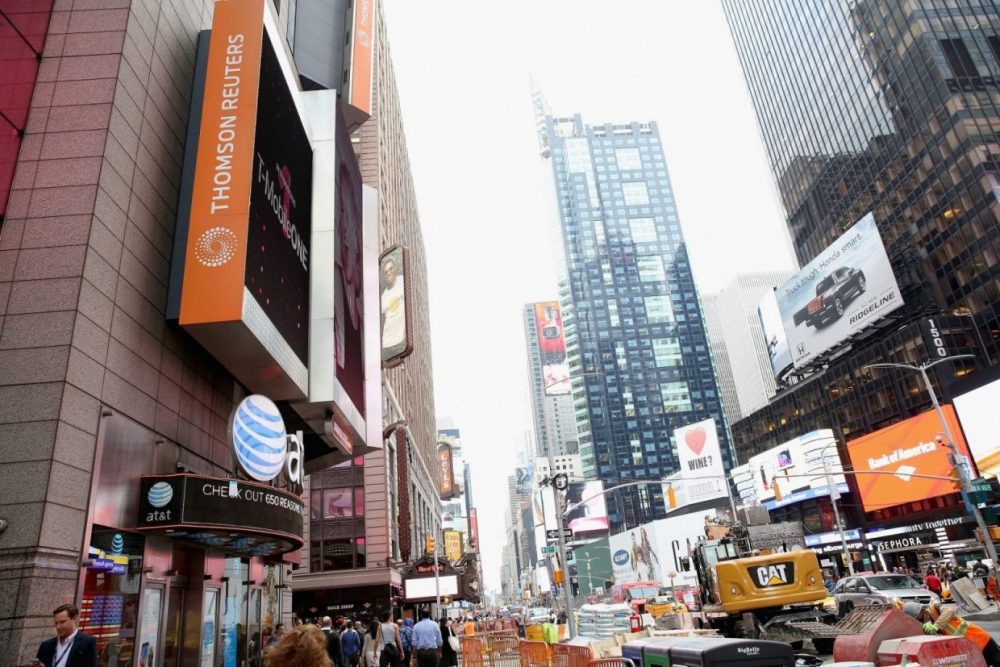 Building on its commitment to deliver a suite of next-generation governance, risk and compliance (GRC) solutions to assist the global financial and corporate communities, Thomson Reuters has expanded further its Connected Risk platform to include a Model Risk Management (MRM) solution, allowing institutions to demonstrate a real-time understanding of their model risk landscape, with the ability to report on the model's governance status, sign-offs and related issues from a single platform source. 
Financial modeling plays a critical role in several financial institution activities, including credit underwriting, risk management, capital adequacy and instrument valuation. The MRM solution is designed to provide Risk professionals with a holistic understanding of how each of these models in the business is derived, validated and applied. It features a simple, yet powerful approach to model governance, allowing for the capture of on-the-go updates and additions to the model inventory with real-time reporting to regulators, committees and cross-risk functions. Changes are managed robustly with an audit trail of supporting documentation, issues resolution and sign-off.
"Model transparency and efficiency continue to be key challenges widely expressed by many of our global customers seeking technological solutions that help them streamline their model governance life cycle, prevent gaps and manage risk, as well as ensure accurate reporting and issues resolution," said Gareth Evans, managing director, Enterprise Risk Management at Thomson Reuters. "Our Model Risk Management solution not only helps save time and lowers costs, but also evidences a robust framework to internal and external stakeholders while mitigating the risk of model failure and subsequent regulatory fines and operational losses. This holistic approach embodied in our Connected Risk platform is designed to help our customers better manage the unprecedented volumes of regulatory change and complexity they face daily."
Will Jan, vice president and lead analyst at Outsell, commented: "Niche risk and compliance solution providers are increasingly being displaced by comprehensive platforms for risk and compliance management. This stems from the needs of risk and compliance professionals to have a holistic perspective on the total risk profile of their firms. Niche solutions continue to perpetuate silos in risk reporting, mitigation, and remediation efforts, posing a weakest-link model, while connected solutions are enabling more actionable reports to the C-suite and Board."
As model risk management procedures continue to grow in scale and complexity, so too has the level of regulation that applies to their use. The implementations of Comprehensive Capital Analysis and Review (CCAR), Fundamental Review of the Trading Book (FRTB), Targeted Review of Internal Models (TRIM), International Financial Reporting Standard 9 (IFRS 9) and Basel III, collectively are demonstrating global regulatory pressure. Regulators are increasingly looking at the quality and completeness of an organization's model inventory and the underlying data and encapsulating governance process, as well as evidential documentation and sign-offs. At the same time that the depth of requirements set forth by the regulators has increased, so has the breadth and number of models used within institutions. This increased number of models has driven the need for comprehensive audit trails to be provided in order to evidence compliance.
Thomson Reuters Model Risk Management solution provides a holistic approach to model inventory management, enabling GRC teams to track all models across all risk thematics, using a single inventory store, helping to reveal any potential redundancy and duplication within the inventory. It assists with the identification of model issues and tracks these through to resolution, and adds supporting documentation to demonstrate methodology and results. This approach provides the necessary governance evidence for independent and regulatory review, as well as providing a faster response to regulatory changes that impact models.
Thomson Reuters formally launched the Connected Risk platform in Q1 2017. Connected Risk allows customers and partners to tailor an array of solutions to meet both the varied and collective needs of the Risk community.  Deployment can be accelerated through use of configurable out-of-the-box solutions that TR has developed in conjunction with clients and advisory firms for the most popular Risk use cases. Our release of the Model Risk Management solution follows the recent launch of Audit Management, which enables firms to better assess risks and increase the efficiency of the auditing process. Other solutions include the 2017 SIIA CODiE Award winning Regulatory Change Management (RCM) which informs and manages regulatory change processes and is integrated with our Regulatory Intelligence feed.

HedgeThink.com is the fund industry's leading news, research and analysis source for individual and institutional accredited investors and professionals