Getting a personal loan is one of the ways to achieve what you have been dreaming of for a long time— a nice house, a trip to your favorite location, or furnishing your house. Applying for a personal loan means you don't have to drain your meager savings kept for emergency use.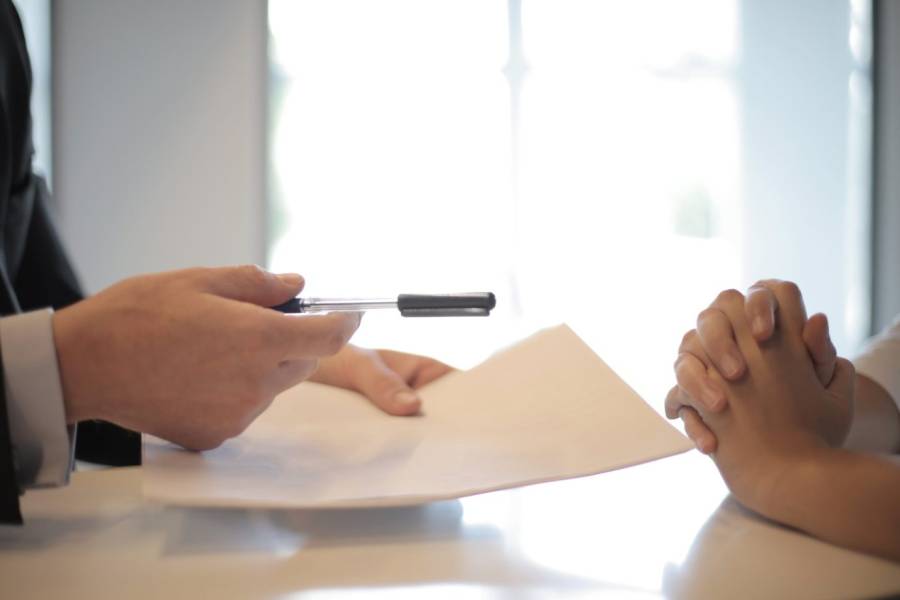 A personal loan allows you to use the funds however you want without worrying about paying exorbitant interest rates. The interest rate for personal loans is often much lower than other debt types, such as credit cards.
Going for a personal loan over the other options is one decision; an equally important decision is choosing the right personal loan lender. You cannot just get the loan from any lender. Below are some tips you must consider when you get funds for emergency expenses.
Get awareness about lenders and loans
Start your search by looking up on the internet. Before going out in the market, know more about various lenders and the personal loans you can get. You can customize your research based on repayment terms, the amount of loan a lender can offer, and the monthly installment amount.
Compare rates
Before selecting a lender, compare the lending rates. How much are you required to pay in the form of interest payments? Based on the rates, you must list down all your options. Options include credit unions, banks, and online lenders, which all have different lending rates. So, it makes sense to look around before you choose a lender.
The more quotes you receive, the better your chance to get money at a reasonable rate. So whether you are looking for debt consolidation loans, emergency loans, car loans, or the best unsecured holiday loans, your aim should be to check at least three to five borrowing options to choose the most suitable one.
Consider the restrictions
You can get a personal loan for almost anything if your purpose is legal. But some personal loans are available for specific purposes; using them in any other way makes it illegal. It is probably because the lender wants to ensure that the money they are lending will be used purposefully.
For instance, some lenders give money to consolidate credit card loans with zero or negligible origination fees and low-interest rates. If you want money to repair your car, you might need to contact another vendor.
Find out about your eligibility
Not all personal loan lenders are eager to cater to everyone. Some only work with borrowers with a good credit rating.
Others get ready to work with people with low credit scores but at a higher rate. So, you have to check your financial credentials and eligibility to use this facility.
If you have a low credit rating, getting a loan from a lender that prefers to work with high credit score borrowers might be difficult. In this situation, it does not help much to apply for a loan with a lender that will most likely reject it. Therefore, always check your credit ratings and financial situation before applying to a lender.
Consider the bigger picture
 Considering the interest rate offered by a lender is important, but it is also important to look at the bigger picture. You must consider aspects such as origination fees, time for repayment, penalties for non-payment, prepayment, or delayed payment, and so on.
You can successfully get a low-interest rate loan with a short repayment timeline. But this way, you will have to pay higher monthly installments, which might disturb your monthly budget. You might choose a lender offering long-term loans with smaller monthly payments in this scenario.
Consider your loan amount
Not all lenders are willing to lend you a considerable amount of loan. You need to find a lender willing to give you sufficient funds to easily cover your expenses or the thing you want to achieve. You must also look for a lender that allows you to withdraw money in parts whenever the need arises. This way, you will pay the interest only on the amount you use. This type of internet is perfect for sponsoring home renovations where you must make periodic payments for various expenses.
Read the legal documents
Each lender offering you the loan will make you sign a legal document mentioning all the terms and conditions of the personal loan. Make sure to thoroughly read these documents and understand what is required of you.
You must be aware of the conditions before signing the documents. In case of any qualms, don't hesitate to clarify them by contacting the lending authority.
It is better to spend some time perfecting this process than to find yourself in a difficult situation. Signing the agreement makes it legally binding, so ensure you are comfortable with the terms and conditions.
Avoid predatory lenders
It is essential to compare various lenders, search on the internet, and compare the rates of your prospective lenders. Also noteworthy is that you look at your situation to ensure that getting a personal loan makes sense based on your credit score.
It is even more pressing for borrowers with low credit scores to stay clear of unscrupulous deals and lenders. These lenders try to trap you in their sugarcoated words and charge you insanely high-interest rates, which will surely ruin your peace of mind. They often design loan options in a way to capture you in their debt trap.
Therefore, it is essential that you extensively read reviews about the lenders, get more information about them and how they work, and discuss your options with your friends to have an independent opinion.
Check penalties and charges for prepayment
There is no harm in checking the rules for prepayments. Using your surplus income to prepay your loan can lower the interest rate. But some lenders have strict prepayment rules and levy hefty penalties for prepayments. In that case, you are bound to follow the repayment schedule, albeit at a higher interest rate. Find out the prepayment penalties, and if there are none, you can clear the loan in less time.
Conclusion
Before opting for a personal loan lender, you must understand the lender's terms and conditions, penalties, interest rates, and repayment schedules. Comparing several options before choosing one is always a better idea. It makes you confident that you are making the right decision.

HedgeThink.com is the fund industry's leading news, research and analysis source for individual and institutional accredited investors and professionals