One of the biggest stories in recent Wall Street history was the insider trading scandal centred around Steve Cohen's SAC Capital Advisors. In July 2013, SAC was charged by the US Securities and Exchange Commission for failing to prevent insider trading, which led to a $1.2 billion fine and the firm agreeing to stop managing funds for outsiders. Yet, Cohen himself managed to escape imprisonment, on the grounds that prosecutors lacked proof that he knew the trades in question, which were perpetrated by former SAC manager Mathew Martoma, were based on inside information, despite personally signing off on the deals.
But then, Steve Cohen has always been a particularly smart guy.  Born into a Jewish family in New York in 1956 to a dress manufacturer father and a piano teacher mother, Cohen developed an interest in poker as a teen, betting his own money in tournaments, and credits the game with teaching him "how to take risks".
Cohen studied economics at the University of Pennsylvania, graduating in 1978. While at university, he opened a brokerage account with the help of a friend and $1,000 of his tuition money. Upon graduating, he landed a job on Wall Street as a junior trader in the options arbitrage department of of investment bank Gruntal & Co.
On his first day in the job, he made an $8,000 profit, and would later go on to make $100,000 a day for the firm, managing six traders and a $75 million portfolio. From 1984 until 1992, he ran this trading group until striking out on his own with his own fund management company, SAC (Steven A. Cohen) Capital Management, with $20 million of his own money and a focus on equity market strategies.
The 1990s was a boom time for Wall Street traders, and Cohen has been quoted as saying "I always tell my traders that they would've loved the 1990s because it was a fairly easy time to make money."
In the years that followed the formation of his own company, SAC grew exponentially, making huge profits for investors, and today the firm has over $14 billion in assets under management. Cohen's early trading style could be best described as being quick-fire, never holding onto trading positions for long periods of time. However, in recent years, he has varied his approach, and he now often makes trades across longer time-frames.
Never a man to underestimate his own worth, SAC are notorious for charging high management and performance fees, which Cohen justifies on the basis that he makes more money for his investors than the vast majority of hedge funds. As a result, he's done spectacularly well out of the whole business, raking in a reported $1 billion in 2005, and being ranked as the 35th richest man in the US in 2011. In 2013, he was ranked by Forbes as being the 106th richest man in the world with an estimated net worth of $9.3 billion.
Outside of his hedge fund investments, Cohen also holds a 4% stake in the New York Mets baseball team, 7% of leading Chinese search engine Baidu, and 5% of SSD design firm OCZ technology. In December of last year, he put his New York penthouse apartment in the prestigious Bloomberg Tower up for sale for $98 million.
A dangerous game
The corporate culture at SAC has been described as being "high-stress, pressure-packed… and ruthless", with the firm relentlessly digging "forr information about publicly traded companies to form a 'mosaic,' building a complete picture of the company's prospects that gives the firm an edge over other investors.". While undoubtedly successful, this approach was ultimately to prove the downfall of the company, at least as far as taking money from outside investors was concerned.
The first warning shots came in 2009, when Steven's ex-wife Patricia Cohen sued him for racketeering and insider trading, but these charges were dismissed on the basis that Ms. Cohen's claims amounted to little more than speculation and rumour. However, in 2013, the 2nd U.S. Circuit Court of Appeals in New York stated that the court had been wrong to dismiss these claims, and the lawsuit was revived, along with claims of racketeering and breach of fiduciary duty.
Then, in February 2014, former SAC money manager Mathew Martoma became the eighth present or former SAC Capital employee to be found guilty of insider trading in what was described as the most profitable insider-trading conspiracy in history.
In the indictment, Cohen was not directly named, instead being referred to as "Portfolio Manager A". Although it was reported by Reuters that Cohen "personally signed off on" the trades in question, experts said that "prosecutors lack proof that Cohen knew the trades … were based on inside information".
A later official statement from an SAC spokesman said that "Mr. Cohen and SAC are confident that they have acted appropriately and will continue to cooperate with the government's inquiry".
The inquiry implicated five former employees of SAC in insider trading deals, with three confessing and another three pleading guilty to charges of illegal trading after leaving SAC. In the case, Dr. Sidney Gilman, the star prosecution witness against Martoma, testified that FBI agents told him Cohen was in fact the main target of the investigation.
Keeping a low profile
Although he has been in the news a lot recently, Cohen has always shunned the media spotlight, and is almost notorious for his reluctance to give interviews or make public appearances. Nevertheless, he has given on-the-record interviews on occasion, the first of which appeared in the Daniel Strachman book Getting Started In Hedge Funds.
Like many of his hedge fund peers, Cohen is a prominent art collector, joining Ken Griffin on Art News magazine's top 10 list of biggest-spending art collectors since 2002. So far, Cohen has spent over $700 million on works of art, and in 2003 it was reported in the New York Times that he spent 20% of his income at art auctions over a five year period. According to reports, he is in the process of building a private museum on his Greenwich property to house some of his art collection.
Despite all the controversy, there is no doubt that Cohen knows a thing or two about investing. After all, you don't get described by the Wall Street Journal as being "the hedge fund king" for nothing, and he also made Time magazine's "100 most influential people" list in 2007.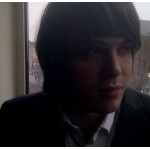 I am a writer based in London, specialising in finance, trading, investment, and forex. Aside from the articles and content I write for IntelligentHQ, I also write for euroinvestor.com, and I have also written educational trading and investment guides for various websites including tradingquarter.com. Before specialising in finance, I worked as a writer for various digital marketing firms, specialising in online SEO-friendly content. I grew up in Aberdeen, Scotland, and I have an MA in English Literature from the University of Glasgow and I am a lead musician in a band. You can find me on twitter @pmilne100.