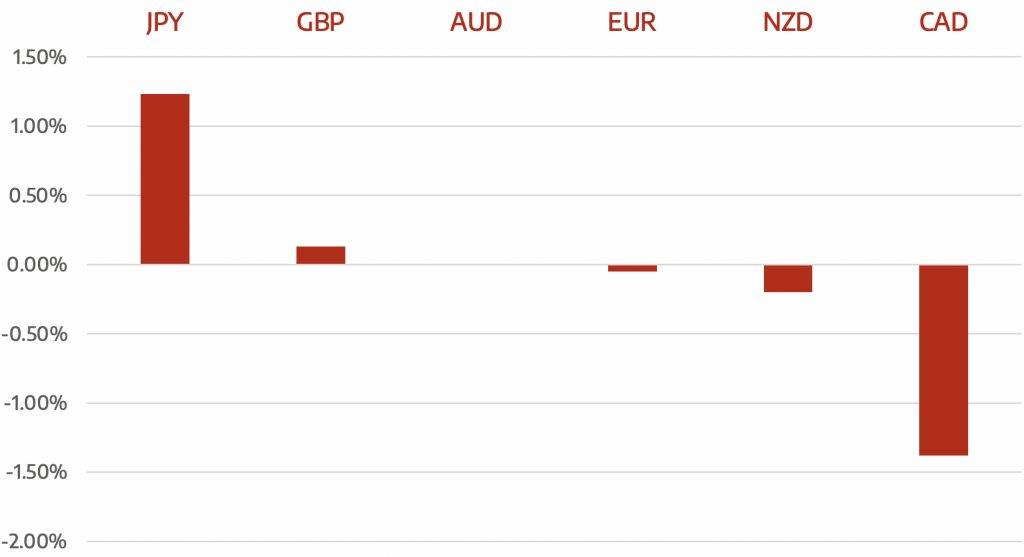 The USD was mostly flat against European pairs as continued issues around gas supply and the risk of inflation muted any gains against the greenback. Yen was the largest winner as a hawkish FOMC meeting accelerated treasury yields.
The Canadian Dollar was the weeks best performer helped in most by a continuing strong oil price, whilst other Asian pairs stumbled amidst continued concerns over China's Evergrande. The Euro looking towards German Elections over the weekend seems to continue it's range bound trading.
The week ahead is sees Chairman Powell along with other central bank presidents giving speech's. BoJ policy minutes are also released. USD could continue to rise against European pairs as yields continue to strengthen coupled with the UK fuel crisis.
Weekly Majors Market Performance
Cromwell FX is a quantative FX manager offering superior risk adjusted returns. The portfolio is the most liquid pairs . The strategy is fully automated and adhere to strict rick management procedures to control leverage and position limits.
Cromwell FX Market View
Yen loses as Fed remains Hawkish