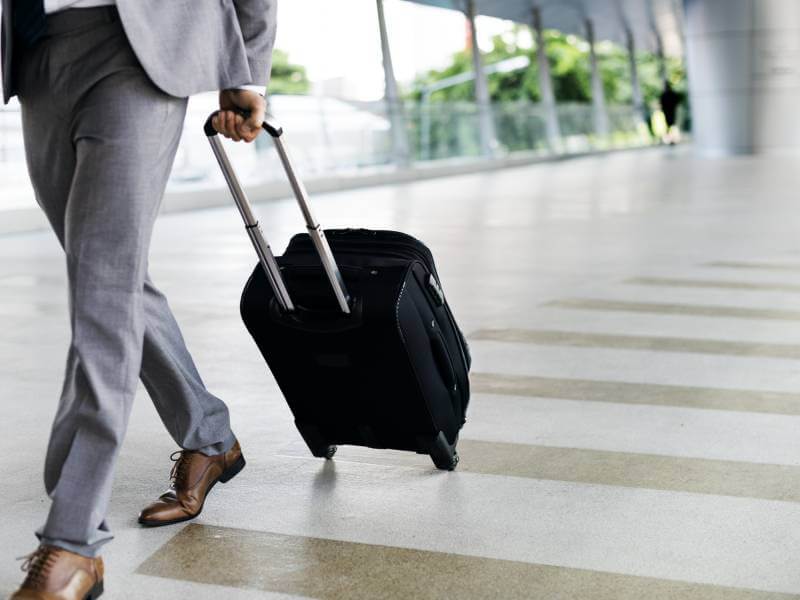 More and more business travelers are also invested in cryptocurrency. They understand that there are great use cases for the currency and that by leveraging their assets, they can earn incentives when they travel. When you have a currency that's good anywhere you go, it also means that you can get money fast when you're in foreign lands — and that you won't pay hefty transaction fees to get it. Cryptocurrency is undoubtedly changing the way we approach travel and money, and purchasing crypto assets is a great way to get in on this rising economy.
One of the things that the average person doesn't realize is that the best cryptocurrencies are not just a passing fad. They are being used to fund real technology and to develop systems that make it easier to complete real transactions. Coins like XRP already back technology that's being used in the banking systems worldwide. Right now, it's expensive and slow to move money from bank to bank and from currency to currency. Ripple, the company behind XRP, wants to change all that. They want to create a robust system that makes these transactions happen in mere seconds.
Cryptocurrencies Can Be Used to Pay for Travel
When you look at all the different kinds of investments right now, cryptocurrencies are at the forefront. Buying coins that can not only increase in value, but be also bought, sold, and easily converted just makes sense. It also simplifies the ability to do normal, everyday transactions like buying plane tickets, booking hotel rooms, and paying for meals. Instead of having to cash out the coins and turn them into USD, some places accept Bitcoin and other coins as payment. The transactions are simple and fast, and you don't need to carry multiple credit or debit cards to access funds. Cryptocurrencies are stored in secure digital wallets and then can be placed on your phone or other smart devices.
Right now, it's possible to use cryptocurrency to pay for travel on certain sites like cheapair.com and Travala.com. Instead of needing to cash out your coins and pay for the fees associated with it, you can pay using Travala's native coin (AVA), Bitcoin, Dogecoin, and so much more. They have more than two dozen coins that they will accept as payment on their site, in addition to multiple currencies such as the US dollar and the Korean won.
How Technology is Evolving to Simplify Business Travel
In addition to being able to pay for travel using cryptocurrencies, there are multiple computerized systems that will eventually be switched over to the Blockchain. This will enable more responsiveness when it matters the most. One of the ways that the Blockchain and its associated technologies will operate in the future is in the identification of travelers. This will expedite things like booking, checking in to your airline, and even confirming your identity in customs.
Right now, it's possible to apply for global entry, which allows for quicker identification and processing. As technology evolves, new systems and ways of doing the same thing may emerge. It'll make it easier to identify persons of interest, keeping borders safer around the world.
Another way that cryptocurrency is related to travel is in funding technology to make luggage transfer more accurate. Right now, lost luggage is a huge issue. The tracking systems are outdated, making it easier to lose items in transit. There is no way to know where these missing items are, either. By using technology on the blockchain, though, it can improve data accuracy so you can know where your suitcase is at all times when you travel. This is especially important for business travelers who often travel quickly between locations. It's challenging if their luggage is lost, as it might mean they are out of clothes for their next destination if their belongings are not found quickly enough.
Cryptocurrency and new technology are intimately linked, and one funds the other. Additionally, using crypto assets helps travelers use a currency that is gaining more universal adoption. These streamline travel and make it more affordable because they aren't forking over big dollars on fees every time they get money. Indeed, there are countless ways that cryptocurrency and the blockchain are making travel better, and these are only scratching the surface of their vast scope of potential.

HedgeThink.com is the fund industry's leading news, research and analysis source for individual and institutional accredited investors and professionals