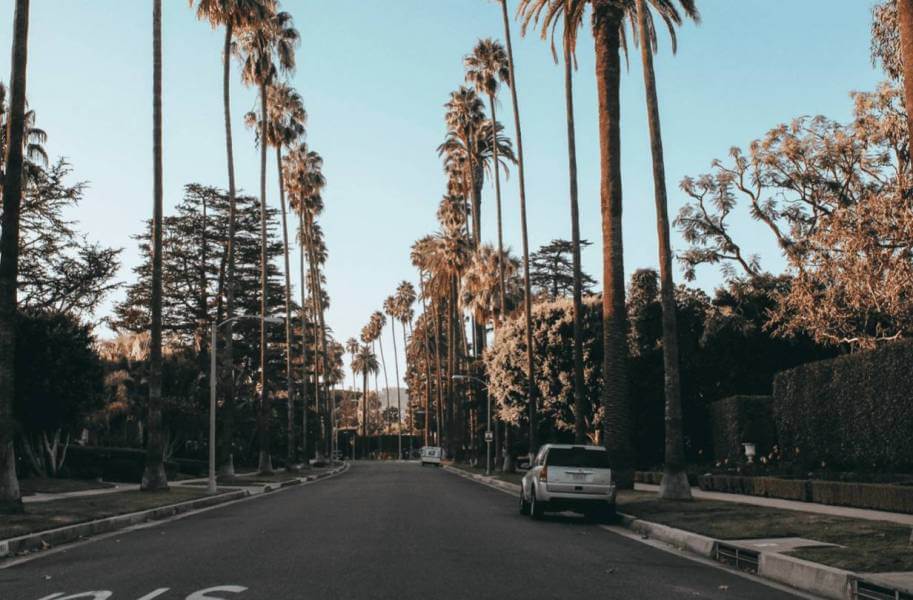 Los Angeles is known for its entertainment industry, beaches, and sunny weather. But it is also a haven for real estate investors who wish to purchase properties to generate rental income.
However, with so many Los Angeles real estate investment options available, you need to choose wisely which property type would reap the highest rewards. Here are some tips that you can use when purchasing any type of property in Los Angeles.
Income Property Option is a Good Choice
When you're purchasing properties in Los Angeles, income property is a better choice compared to a vacation home or a secondary home since it can generate rental income that can be used to cover the mortgage payment.
A reliable Los Angeles mortgage broker can provide you with more advice on choosing the best mortgage lenders. They can also guide you in choosing the best lender who offers competitive interest rates and low down payments.
Manage Rental Property Costs
One of the important tips to consider when investing in rental property is to manage costs very well. You need to carefully budget to cover rental expenses such as real estate taxes, insurance, and maintenance, which normally add up to 10 percent of a property.
Also, enhance your tenant screening to ensure they are responsible and pay their rent on time. You should also avoid owning a rental property that you don't manage yourself. If not, hire a property manager who ensures that the tenant pays on time and the rent is deposited safely in your account.
Inspect Rental Property Regularly
You can take advantage of being a landlord to inspect your properties to ensure their good condition regularly. However, you don't have to make a routine of inspecting your rental properties every month.
But if something out of the ordinary occurs, such as getting negative feedback from tenants about your property or some repairs that need to be made, prioritize these matters so that they won't escalate into more problematic issues down the line.
Property Location Matters
Another tip when purchasing property in Los Angeles is location, location, location. It is not enough to find the perfect property; you also need to consider its proximity to schools, banks, police stations, and shopping malls.
Property owners who live far from the city's center need to plan an effective transportation system carefully. It's also a good idea to invest in properties close to public transportation. You can also save on gas and car maintenance.
Consider Creating an Investment Pool
​​
One of the most effective ways to make money out of Los Angeles real estate investment is by creating an investment pool with fellow investors. By investing in bulk, you will purchase properties at a lower price.
Investing in an S corporation can help you avoid double taxation because the profits are taxed only once when it is distributed to partners. This way, each partner will only pay taxes depending on their share of ownership. Creating an LLC can also be effective in reducing your tax liabilities since partners who work for the company will not have to pay self-employment tax. If you do not want to create an LLC or S corporation, it is best to hire a representative who will pay self-employment taxes for you.
Be Flexible in Negotiating Deals
One of the most important tips when purchasing Los Angeles real estate properties is to be flexible when negotiating deals. This will allow you to avoid the discomfort of feeling pressured to sign an agreement if it is unfavorable for you.
However, make sure that you don't miss any opportunities to purchase properties at a good price because chances are, they won't be around forever. It's also a good idea to set a deadline when negotiating deals with the seller to have a sense of urgency in signing an agreement before it expires.
Once the deal is done, make sure that all parties involved sign and keep a copy of the document for their records. This will prevent any potential problems or misunderstandings in the future.
Final Thoughts
Investing in Los Angeles real estate is a good way to make money from your hard-earned savings. But make sure to choose the right properties and find the right funding before signing any agreements.
By following these tips, you can ensure that you are on the right path to achieving success in purchasing Los Angeles real estate properties. As long as you are committed to it, then there's no question that you will find success.

HedgeThink.com is the fund industry's leading news, research and analysis source for individual and institutional accredited investors and professionals