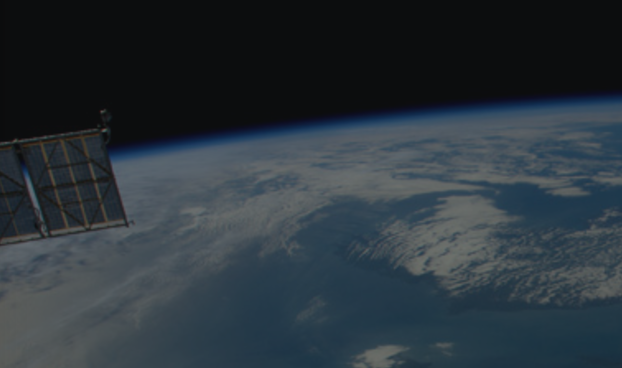 LBA's UK Space Tech Angels to boost investment for early-stage space-related technology businesses.
Early stage space technology businesses have a new and dedicated source of funding thanks to a tailored programme that connects angel investors with high-growth space-enabled start-ups.
LBA's highly successful Angels in the City and Angels in MedCity programmes that have nurtured 750 new investors since 2012, as well as helping over 100 start up and early stage companies raise £200m of new angel investment. Angels in the City is operated by LBA in conjunction with City of London, and Angels in MedCity with MedCity.
UK Space Tech Angels will bring together potential investors with sector experts in a programme aimed both at those who are new to investing and experienced investors.
UK angels currently invest two to three times more than venture capitalists in early stage technology companies, with over £2 billion reported by HMRC as invested in 2015 by private investors under the SEIS/ EIS Schemes alone. Currently only a very small proportion of this is invested into space sector companies, however LBA believe this picture will change rapidly as more investors develop their understanding of the sector and its investment opportunities, through tailored initiatives like UK Space Tech Angels.
Since the turn of the century, the UK Space economy has nearly trebled, growing at a compound annual growth rate of 8.8%, according to the Case for Space 2015 Report by London Economics. The UK Government has set an ambitious target to capture 10% of the global space enabled market, estimated at £400bn by 2030. The space industry is a key part of the Government's Industrial Strategy that will continue to develop the UK space ecosystem and increase its export potential around the world.
Anthony Clarke, CEO of LBA comments:
"Space-related technology investment is an incredibly exciting field to be in, with opportunities to make a significant return whilst supporting ground-breaking new technologies that have the potential to change the way we all currently conduct our lives. Our programme will give existing and new investors the understanding they need to take advantage of the opportunities presented by start-ups in this sector."
This new programme will create a UK Space Tech Angel community of investors supported through a programme of free to attend investor workshops. Using case studies and insights from experienced investors in the field, the workshops will explain the latest themes that are emerging in the space sector and how to identify and structure an angel deal. The workshops will also provide expert advice on tax breaks and legal issues. UK Space Tech Angels is joining a new alliance of similar sector specific angel groups in France, Germany and Portugal as part of the European Business Angels Network (EBAN). This new alliance also launches today.
The programme will also provide regular entrepreneur pitching events, which will provide investment ready early-stage space companies an opportunity to pitch to the UK Space Tech Angel investor community. The new programme's first investor workshop and pitching events will both take place in Q1 2017.
The £80m Seraphim Space Fund, a venture capital fund dedicated to funding and scaling space-related start-ups, was launched in November 2016 with the Fund focusing on Series A investments in tranches initially ranging from £500k to £5m. Globally in 2015, more venture capital was invested in the sector than in the previous 15 years, according to a recent report by the Tauri Group.
Mark Boggett, CEO of Seraphim Space Fund, comments:
"There are a number of world leading programmes that have been set-up in the UK to support early stage space sector businesses. The Seraphim Space Fund, working closely with UK Space Tech Angels, will cement the UK's position at the heart of the space and satellite technology start-up ecosystem through a dedicated source of seed and early stage funding. In doing so, we have created a financial ecosystem that doesn't exist anywhere else in the world, attracting many more space entrepreneurs to set up and scale their business here."
UK Space Tech Angels, with its Strategic Supporters including Airbus Ventures, Fieldfisher, Satellite Applications Catapult and Satellite Finance Network, launches at Fieldfisher in London on 6th December 2016 with an event bringing together over 125 potential investors and specialists from the space industry. It will be followed in 2017 by a series of evening workshops for potential investors, and will give insights into the opportunities and challenges of investing in the space sector, and provide an overview of the market, potential returns and different models of angel investment. Thereafter new investors can go on to meet pre-screened early stage space businesses.
About angel investing
Angel investors can use their personal disposable income to invest in start-up or early stage businesses, typically investing anywhere between £10,000 and £250,000 via syndication in return for an equity share in the business. They generally build up a portfolio of investments to diversify their risks.
Top tips for angel investors
You don't have to invest a lot to make a difference; many individuals invest from around £10,000 in one company, though others invest much more.
A portfolio approach is best; spread your risks and maximise your potential returns, as well as your support for exciting companies
Consider a syndicate; join up with others to make your investment go further.
But make sure you have a 'lead angel.' Syndicates need an experienced sector specific lead investor, so be wary of those that don't have a relevant leader.
Only invest funds outside your normal financial needs; investments which are likely to come with advantageous tax breaks are likely to be tied up for several years.
About LBA
LBA is one of Europe's leading Angel Investment Networks, connecting innovating fast growth technology companies to equity finance with a membership of over 220 high net worth experienced angel investors. Operating since the early 1980s, LBA has the longest track record in the business and also facilitates EIS/SEIS in house funds. Since 2000 LBA has helped over 200 companies successfully raise over £80 million. Over the last 4 years nearly 40% of the companies selected to pitch to LBA's investors have secured funding. LBA has closed 24 angel investment deals in 2016 to date, for a total raised of £30m equity finance.
About Seraphim Space Fund
Seraphim is a London-based venture capital fund manager. Seraphim typically invests at Series A stage into IP-led businesses that have the potential to redefine large existing markets or create entirely new ones. Over the last decade this has included artificial intelligence (computer vision, neural networks, machine learning), the Internet of Things (software, sensors) and advanced materials (polymers, semiconductors). Collectively, our team has more than 100 years' experience, having invested in over 180 early and growth stage businesses.
The Seraphim Space Fund was conceived as a way of nurturing promising space-related start-ups in a bid to support the ambitious targets of tripling the UK space sector by 2030. The space focus of the latest Seraphim Fund was the brainchild of David Williams, CEO of UK quoted satellite operator Avanti Communications. David – who is joining the fund as Chairman of the Advisory Board – recognised the need for a venture capital fund to help foster the most innovative 'space-tech' companies at a time of unprecedented change within the space industry.
Building upon the smart capital ethos that has always underpinned the Seraphim strategy, the Seraphim Space Fund pioneers a multi-corporate backer model, harnessing the collective experience and expertise of leading space industry incumbents to provide the start-ups the fund will invest in with unparalleled access to and guidance from the top echelons of the space sector.
About Fieldfisher
European law firm Fieldfisher's Satellite and Space Projects team advises established operators, entrepreneurs, investors, financiers, manufacturers and regulators on corporate finance, M&A, satellite construction, launch services, capacity agreements and regulatory issues, among other areas. Fieldfisher won the Global Adviser award for Satellite/Space Transactions 2016 from Corporate LiveWire.
Potential investors interested in being part of UK Space Tech Angels can find more information at .
For further information contact Yann Moulary on 020 7321 5675 or yann.m@angelcapital.co.uk.