During the 2008 financial crisis, Iceland's stock market crashed by 90 percent, and the government let banks collapse rather than fund a bailout. The result was — initially — an economic disaster that saw the GDP shrink by over 10 percent. But by the end of last year, the jobless rate was down to 4.5 percent, and the "active labor force" rose to over 80 percent. Despite the strong signs of recovery, however, the administrators overseeing Iceland's $85 billion bank failure have remained adamant about not yielding to the demands of U.S. hedge funds for withdrawal of their money. Now, a new plan might offer some relief for the "hostage hedge funds."
"Too Big to Save"
While the mantra of U.S. Department of Justice spokespersons was "too big to fail" when referencing why troubled U.S. banks needed to be coddled, Icelandic regulators took the opposite approach and declared that they would not undertake a bailout because the banks were "too big to save." What they did impose was a 2014 mortgage relief scenario that saw the government writing off up to 24,000 euro ($32,600) of every household's mortgage — a plan that will be spread over four years — despite strong criticism from international banking institutions.
Foreign Creditors Bearing Relief Cost
Iceland's mortgage relief measure is estimated to cost $1.2 billion; however, foreign creditors of the defaulted banks will bear about three-quarters of the cost of the household debt forgiveness. According to the International Monetary Fund (IMF), Iceland has "little fiscal space for additional household debt relief," and the Organization for Economic Cooperation and Development (OECD) objected to the plan, charging that the mortgage relief should be limited to low-income households only.
Currency Controls to Stem Cash Exodus
Until now, the main objection to repaying foreign bank creditors has been Iceland's concern that such a drastic outflow of money would lower the krona and upset plans to soon remove capital controls. Those controls have consisted of a "temporary"' six-year currency restriction intended to shield local currency from a capital exodus.
Creditor Settlements on Horizon
A new payment plan would allow foreign creditors to be paid without disrupting the exchange rate. According to Steinunn Gudbjartsdottir, of the committee overseeing Iceland's biggest lender bankruptcy: "My impression is that the government had until now not been ready. Now that they've got their processes in place, it will be possible to complete this sooner rather than later." Under those processes, the central bank would grant permission "to pay creditors all foreign cash holdings that are held in foreign bank accounts and have never entered the Icelandic economy and therefore don't have any impact on Iceland," Gudbjartsdottir said.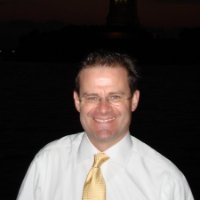 David draws on 20+ years' experience in both legal practice and in business services delivery since his own call to the Bar in 1989. With several years in the startup environment, including as a co-founder in the legal tech space specifically, he brings a unique and timely perspective on the role of data, automation and artificial intelligence in the modern and efficient delivery of services for legal consumers. Having been both a corporate buyer of legal services and a services provider, he identifies the greater efficiency and value that can be achieved in legal operations for corporate buyers especially.
An attorney, David worked for law firms Pinsent Masons and Linklaters in London before moving to New York to join Credit Suisse. As CAO, he helped negotiate & execute the relocation of Credit Suisse into its new NYC global HQ. Subsequently, David directed major global outsourcing, shared sourcing, HR operations & process efficiency initiatives including the digitization of records, the global roll-out of PeopleSoft HRMS & Y2K. David has worked extensively in the UK, US, Philippines, India and China markets in the areas of data management, human resources and business process outsourcing.
Most recently, David has been successfully investing in and serving as an advisory board member of several legal services start-ups including a cloud-based solution for legal process automation and e-filing; and a technology solution for large-scale capture of court and other public data used for litigation analysis, among others.
David graduated from the University of Manchester with Honors in Law and Bar School (College of Legal Education) in London, and has been a member of Middle Temple since 1989. He is the founder and former Chairman of The Global Sourcing Council.
Member: Bar of England & Wales, ABA, NYCBA, ACC, DRI