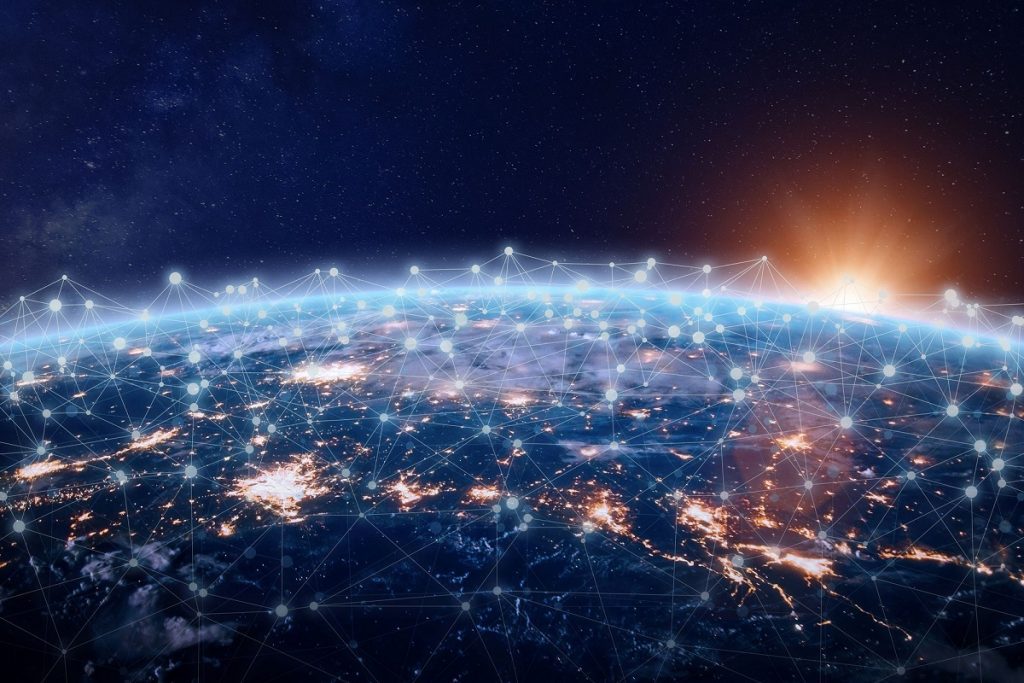 Distichain partners with SECDEX for integrated digital custody services enabling traders to more easily transact. "Transformational digital enablement of B2B ecommerce markeplaces with integrated digital custody to facilitate global trade is essential as we aim for post pandemic global growth," Hirander Misra, Chairman of SECDEX Group said.
Distichain, a SaaS provider of digital B2B ecommerce marketplaces has announced that it has signed a partnership agreement with SECDEX Digital Custodian (SECDEX), Africa and the Middle East's first regulated fully operational digital custodian. SECDEX is authorised and regulated by the Seychelles Financial Services Authority (FSA) to operate digital custodial services for a broad range of digital assets.
The partnership has gone live with an integrated Distichain B2B trading engine and SECDEX services solution set, enabled by the GMEX Fusion hybrid centralised & blockchain distributed ledger technology suite. The ecommerce platform and secured digital wallet tech stack also includes digital custody and escrow financial institute licenses as well as secure banking.
Currently traders are limited by traditional payment methods such as low credit card limits, wire transfers, and lengthy and complex letters of credit solutions. Delivering advanced blockchain-based payment technologies, the SECDEX, GMEX and Distichain combination are providing secure, swift, and seamless global trading with reduced risks.
The wallet integration creates a unique experience in the digital B2B trading journey, as buyers and sellers connected to Distichain's trade engine have the capability to transact large amounts securely. Verified buyers, upon receipt of the purchase order and generation of the smart contract, will be able to pay for the goods purchased instantly by payment transfers on the agreed due dates.
Distichain is a B2B e-commerce platform that provides public and private enterprises with tailor-made marketplaces and associated services, helping them digitise industries and businesses while expanding trading opportunities relating to the buying and selling of physical products. The blockchain and AI engine connects logistics, insurance, identity verification, and trade finance providers to deliver door-to-door border agnostic trading.
SECDEX caters to a broad range of digital assets, including security tokens and cryptocurrencies, such as Bitcoin, for customers choosing to put their digital assets in its safe custody, with robust layers of security to prevent fraud and misappropriation. Wallet keys and key backups are stored with strong encryption. SECDEX services the digital custody needs of both private and institutional clients (including third party exchanges, marketplaces and financial institutions), by handling custody, escrow services, automated transfers, balance confirmations and account related requests.
Hirander Misra, Chairman of SECDEX Group, who recently wrote about STOs and the future of fintech in this very website, said, "Transformational digital enablement of B2B ecommerce markeplaces with integrated digital custody to facilitate global trade is essential as we aim for post pandemic global growth. Distichain in partnership SECDEX, with the provision of a wide set of technologically advanced services facilitates transactions in goods and services for traders across the globe more easily with trust and certainty." He continued, "As a result of the pandemic, the need for smart ecommerce marketplace solutions, which facilitate ease and certainty of trading through enhanced digital automation, lower costs and trust, is greater than ever before."
Haisam Jamal, Co-Founder and CEO of Distichain, commented, "Our partnership with SECDEX reinforces the importance of delivering fully automated & secure B2B transactions within our ecommerce marketplaces. Enabling each SME with a digital wallet delivers a new and improved experience and superior options to sell and buy inventory globally and securely. It is an important step in Distichain's vision to secure, simplify, and empower global trade."
SECDEX is Africa and the Middle East's first regulated, fully operational digital custodian, which in a short space of time has already attracted over half a billion USD of assets, which it has tokenised, with immutability and transparency on the Ethereum blockchain and held in secure digital custody. These assets come from multiple sectors and geographies.
SECDEX Group is backed by GMEX Group and Digital Partners Network (DPN). In addition to a regulated digital custodian, the group also comprises a licensed, regulated exchange (offering traditional and digital assets), central counterparty clearing house (CCP) and central securities depository with registry.

HedgeThink.com is the fund industry's leading news, research and analysis source for individual and institutional accredited investors and professionals