With a growing number of HNW investors turning towards private placements in startup and growth companies as a means of attaining rapid capital growth, as well as taking an active interest in the companies they invest in, the need for networking events where potential investors can scout out new investment opportunities – and companies find investors – has grown exponentially. There are plenty of them happening over the next few months, with long-established angel & VC event organisers Fundingpost.com leading the way. Here is a selection of their upcoming conferences and events around the US, with more to be announced soon.
Global Real Estate Crowdfunding Conference III – San Mateo
July 18th 2014
Sponsored by The Soho Loft, Victoria Global
After the success of the Realty Investing Conferences in NYC, Fundingpost is holding the third event in San Mateo, CA, offering investors on the west coast opportunities to buy into real estate developments.
Washington DC Venture Conference
July 23rd 2014
Sponsored by Bingham McCutchen, WeiserMazars, Quantum Financial Advisors & Pura Vida Tequila.
This is a half-day venture,angel and crowdfunding conference set in the nation's capital city.
Boston Venture Roundtable
July 30th 2014
Sponsored by Bingham McCutchen & Social Radius.
This regular roundtable of venture capital investors, hosted by Brian Cooper, is one of the biggest events of its kind in the Boston area.
Angel Investor Education Conference (NYC)
August 6th 2014
Sponsored by Pura Vida Tequila, Greenberg Traurig, Early-Stage East.
An educational event specifically geared towards Angel Investors both new and experienced, providing helpful advice on how to be more effective as an angel investor. On the agenda will be workshops on how to deal more effectively with things like valuations, term sheets, ip, dilution and exits. The event is limited to just 50 investors from around the country, so you need to register early in order to guarantee a place. There will be a stellar line up of speakers at the event, including:
Brian Cohen of NY Angels
David Teten of ff Ventures
Jack Porter of the Forward Accelerator
Peggy Wallace of Golden Seeds
David Freschman of ARC Angel Fund
And the discussions will be moderated by:
Chinh H. Pham & David Gitlin of GreenbergTraurig
Kevin McGovern of McGovern Capital, Ellen Weber of Robin Hood Ventures
David Drake of The Soho Loft
John Ason (Angel Investor)
John May of New Vantage Group
The event begins the evening before with a welcome reception, which should offer a great networking opportunity for all involved.
New York City Summer Venture & Angel Conference
August 7th 2014
Sponsored by La Marina, WeiserMazars, TriNet, Pura Vida Tequila, Greenberg Traurig, Nolcha, SocialRadius.
This is one of the biggest events in the VC & Angel investing calendar, set in the spectacular surroundings of the banks of NYC's famous Hudson River. On the menu this year will be a showcase of new VC Funds in the NY area, Active Angels, crowdfunding, and to round things off, a cocktail party like no other!
Food Investing Conference (AKA: IngestInvest)
August 21st 2014
Sponsored by WeiserMazars, Greenberg Traurig, Pura Vida Tequila.
This Full-Day Conference in NYC is dedicated to bringing together investors and players in the food and food tech space. Attending the event will be angel investors, VCs, incubators, an as-yet-unnamed celebrity chef and, of course, a fantastic spread of great food. Due to popular demand, the event has just been moved to a bigger location, and there have also been several food investors added to the line-up.
Phoenix/Scottsdale Venture & Angel Conference
September 4th 2014
Sponsored by Grow Southwest
A half-day conference and cocktail party where local and out-of-town investors can meet, network, and discuss opportunities. The welcome address will be given by Fundingpost's very own Manager of Pheonix, Scott Kelly.
Miami Angel Roundtable
September 10th 2014
Sponsored by Greenberg Traurig.
Set in sunny South Florida, this is an event where firms looking to raise capital can meet with local investors, with a welcome Address from FundingPost's new Manager of Miami, Spencer Lyon.
MobileVest 2014 (Mobile and Wearables Investing)
September 18th 2014
Set across a full day, this NYC conference event will bring together some of the leading lights in the fast-growing field of mobile and wearable technologies along with some heavy hitters from the Angel and VC world, providing workshops on how to meet investors, pitch them, where the capital is going and what it really takes to get an investment.
Series A Venture Conference
October 21st 2014
An elite event restricted to firms with a minimum revenue run-rate of $750k, with participants from all over the US flying in to attend. Aimed at companies who have successfully navigated the seed investment stage and are looking for their first round of capital from institutional investors.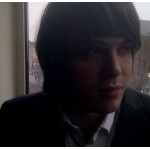 I am a writer based in London, specialising in finance, trading, investment, and forex. Aside from the articles and content I write for IntelligentHQ, I also write for euroinvestor.com, and I have also written educational trading and investment guides for various websites including tradingquarter.com. Before specialising in finance, I worked as a writer for various digital marketing firms, specialising in online SEO-friendly content. I grew up in Aberdeen, Scotland, and I have an MA in English Literature from the University of Glasgow and I am a lead musician in a band. You can find me on twitter @pmilne100.