The week after the main Central Banks announced their interest rates a repricing of expectations took hold. The USD was once again the main winner as markets began pricing in an interest rate rise by June 2022 as inflationary pressures continue to build.
US consumer inflation was the market driver as CPI moved to 6.2% YoY for October. We need to look back 30 years when Oil Prices were being driven higher after the first Gulf war and Octobers number was the fifth straight month above 5%. Fed Funds are now pricing in a 72% chance of one or more 25bps rate increases by June 2022 vs 32% a month ago.
The week ahead is quieter on the data front and the markets left with much to digest. The markets will be looking for signs that central banks are wrong and they will need to raise interest rates sooner then they have projected. Eurozone CPI this week will give some indication if the markets are liking what Lagarde is saying.
Weekly Majors Market Performance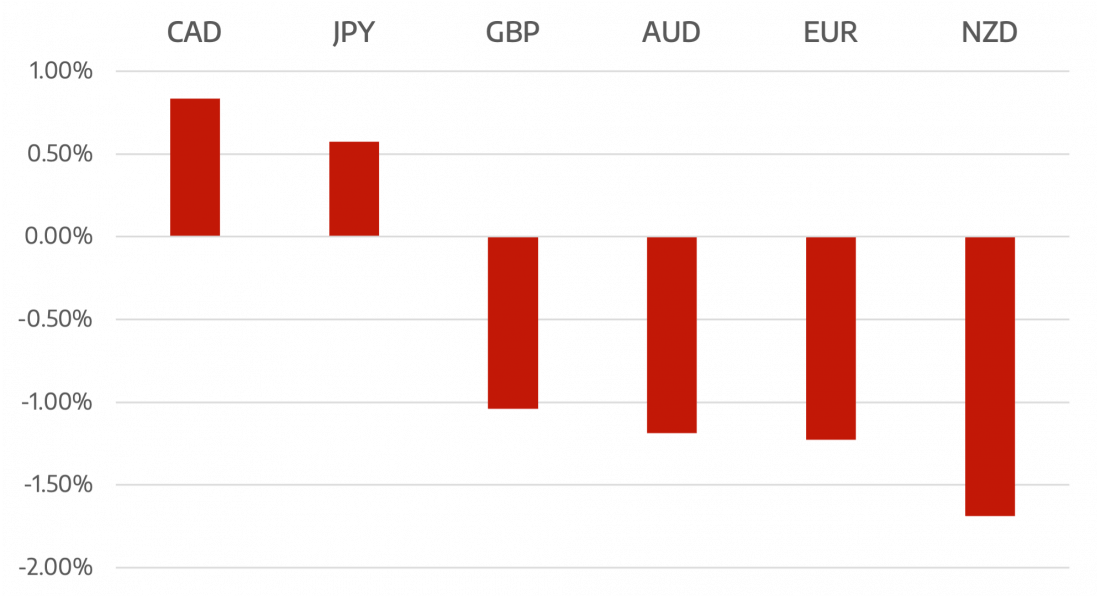 Cromwell FX is a quantitative FX manager offering superior risk adjusted returns. The portfolio is the most liquid pairs . The strategy is fully automated and adhere to strict rick management procedures to control leverage and position limits.
The post <h5>Cromwell FX Market View</h5> <h3>Interest Rate Repricing</h3> appeared first on JP Fund Services.