JP Morgan Masterminds Build World's First & Only Scalable PoW Blockchain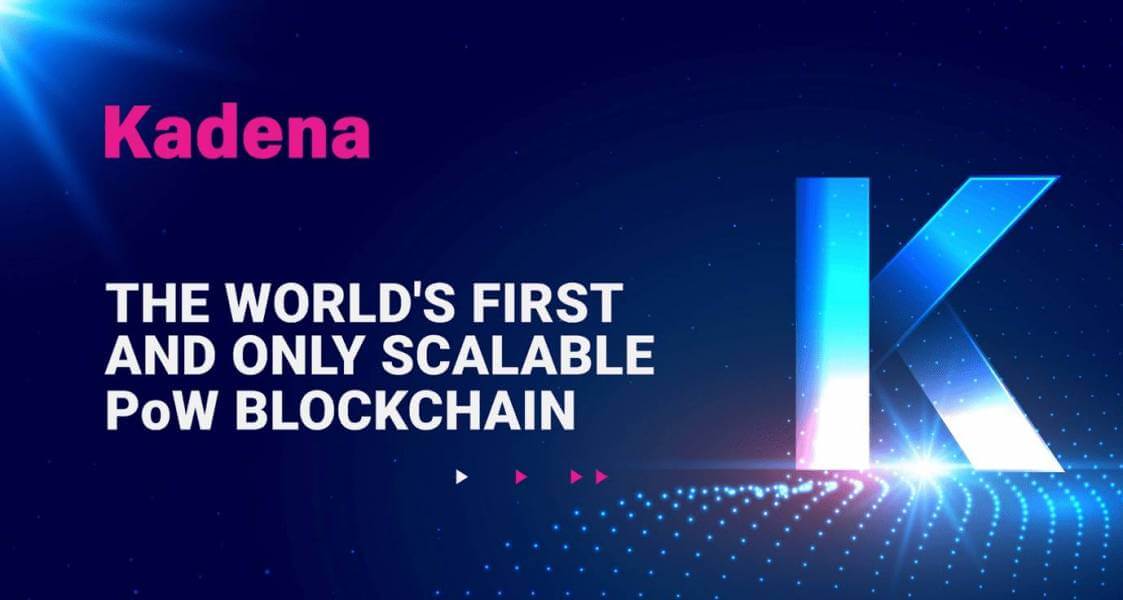 The blockchain revolution is only just getting started. More and more companies around the world are adoptingcryptocurrency as payment. El Salvador just rolled out Bitcoin as legal tender, and AMC now accepts several cryptocurrencies as payment for movie tickets.
As cryptocurrencies become more commonly accepted as mainstream, blockchain, the underlying technology of this monetary disruptor, will need to advance and adapt to the rapidly evolving demands of the new landscape.
In 2016, two masterminds at JP Morgan saw the need to eventually develop a scalable solution that would be able to accommodate the exponential demand in a sustainable manner. Stuart Popejoy and Will Martino, two cryptocurrency enthusiasts, moved on to creating the revolutionary platform, Kadena—the fastest and only scalable Proof-of-Work blockchain in existence.
Popejoy and Martino lead JPMorgan's Blockchain Center for Excellence and were tasked to find blockchains that would be a fit for the financial institution's strict security measures. Once they realized this type of blockchain didn't exist, they took matters into their own hands and developed the company's very first blockchain, now called JPM Coin.
After significant success in developing the blockchain, Popejoy and Martino noticed a gap in the market. Using their expertise and experience in the niche industry, the two set out to create Kadena.
What differentiates Kadena's blockchain from its competitors is the unique problem it solves—the widespread issue of PoW blockchains not being able to perform at scale. Scaling enables blockchains to maintain certain performance levels with the growth of their user base.
Kadena is thriving in a competitive space, setting itself apart from other Layer-1 blockchains at the forefront of the industry with both its scalability and its speed of transactions. It's also the only proof-of-work (PoW) chain to have mastered the art of sharding.
This PoW-focused business model is what will provide Kadena with crucial leverage against competitors in years to come, due to the likelihood that there will be an increasing demand for more PoW-focused blockchains as the industry moves away from Proof of Stake (PoS). Kadena is the only PoW chain to make a complex mathematical algorithm to do sharding through a mining system. Every other sharding solution is PoS—which brings with it various security attack vectors which Kadena is immune to.
The majority of blockchains have adopted PoS as a scaling solution, without foresight into its sustainability in the long term. The instability of the PoS system compared to PoW is evident in the outages that Ethereum and Solana have faced just this week.
PoS is only a short-term solution to scaling. Only those blockchains that use PoW can secure reliable and stable scalability, which Kadena has pioneered through sharding, a field in which it is leading.
Another key feature of Kadena is Pact, a smart contract language that connects both networks. In 2019, the company also retooled and launched a new mainnet, a groundbreaking technological achievement for the blockchain industry. Kadena has just released its new version of a blockchain called ScalableBFT, which surpasses similar offerings by major Layer-1 companies competing to be the fastest PoW blockchain.
The Brooklyn-based startup is backed by Fidelity Investments and Multicoin Capital and has experienced widespread success for its private blockchain niche—adopted by enterprises across insurance, healthcare, financial services, supply chain, and government, as well as Fortune 500 companies.
Looking ahead in 2021, Kadena's team is continuing to track shifts in the cryptosphere to find crucial data for further development and improvement of its blockchain. It aims to launch major initiatives including, Kadena DeFi, one of the most anticipated developments to come.
Kadena DeFi projects will use and share Kadenswap, a product Kadena built, a shared Automated Market Making (AMM) contract to provide liquidity across the platform, it also consists of an ethereum bridge, wrapped KDA, and much more to come soon. Kaddex is the decentralized exchange (DEX) built on Kadena. The team is on a mission to revolutionize the industry with incomparable technological solutions. "We believe that economic infrastructure adds the most value to Kadena at this time," the company noted.
—
Learn more about how this leading blockchain is disrupting the DeFi space on Kadena's website.
Website | Twitter | Telegram | Medium | YouTube | Kadena

HedgeThink.com is the fund industry's leading news, research and analysis source for individual and institutional accredited investors and professionals