Creating Investment Success by Trading The Global Markets
Next month, São Paulo in Brazil is set for what promises to be one of the top investment events of the year. Curated by top investment bank and trading platform developer Saxo Bank, in association with São Paulo Investments, JP Funds Group, DMS Offshore Investment Services and Intrader D.T.V.M, the 'Creating Investment Success by Trading The Global Markets' event aims to provide thought leadership on the topics of strategy and operational enhancements for the burgeoning Brazilian funds industry.
It takes place on the 6th of May 2014 at the Leopolldo Jardins, R. Prudente Correia, 432, with arrival and welcome at 8.30pm before an opening reception with Pedro Borges, Head of Saxo Bank in Brazil. This is followed at 9.15 with an Introduction to Saxo Bank with Pedro Borges, Head of Saxo Bank in Brazil. Then, at 9.45, Pedro Borges will be giving a talk entitled 'Bringing Alpha Back: Rede?ning success in today's investment landscape' on the topic of how emerging managers can optimise their performance and attract more investors.
At 10.30 Pedro Baldaia, Head of Asset Management at São Paulo Investments, will be talking about the advantages of investing in foreign markets, focusing on the importance of diversification and how foreign assets can increase your performance. After a short break, proceedings contine with a lecture on the economic outlook for Brazil and Brazil's role in Latin America from Saxo Bank chief economist and CIO Steen Jakobsen, looking at what will happen after the World Cup and the elections. After this, Steen will be hosting a question and answer session before things break up for lunch at 12.30.
Then, at 2pm, the event resumes with a panel discussion on the topic of 'Launching an Offshore Fund'. This will look into the issues of What emerging managers should consider when looking for foreign investors, including choosing an offshore domicile, as well as options for structure of funds, what to look for in service providers, and the importance of good governance. The panel will include Peter Kristensen, CEO of JP Fund Services, a JP Funds Group company; Dominic Lawton-Smith, Head of Legal and Director in JP Funds Group; Francine Balbina, Executive Director at DMS Offshore Investment Services.
This hour-long discussion will be followed by a presentation of Saxo Bank;s platforms and its online and back-office tools entitled 'Trading the global markets through Saxo Bank' and hosted by Pedro Bortoli, Head of Institutional Sales at Saxo Bank Brazil. After a short break, attention will turn to the topic of improving your performance with Stock Options and Futures with a talk from Patrice Henault, Futures & Listed Options Product Manager at Saxo Bank A/S. Then, Leandro Silvestrini, Director at Intrader D.T.V.M. will be speaking on the topic of Optimizing key operations for Brazilian Funds investment in foreign markets, which will address the question of how Brazilian funds investing in foreign assets can optimize costs, reporting, and speci?c requests for NAV calculation.
The day will be rounded off with a closing address by Pedro Borges, at which point all the attendees will be invited to enjoy a cocktail and mingle with with attendees and speakers in an informal setting. There are a limited number of places available for the event, so if you fancy going along you need to register your interest by 25th of April by emailing informacoes@saxobank.com.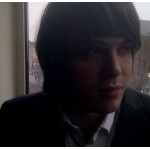 I am a writer based in London, specialising in finance, trading, investment, and forex. Aside from the articles and content I write for IntelligentHQ, I also write for euroinvestor.com, and I have also written educational trading and investment guides for various websites including tradingquarter.com. Before specialising in finance, I worked as a writer for various digital marketing firms, specialising in online SEO-friendly content. I grew up in Aberdeen, Scotland, and I have an MA in English Literature from the University of Glasgow and I am a lead musician in a band. You can find me on twitter @pmilne100.