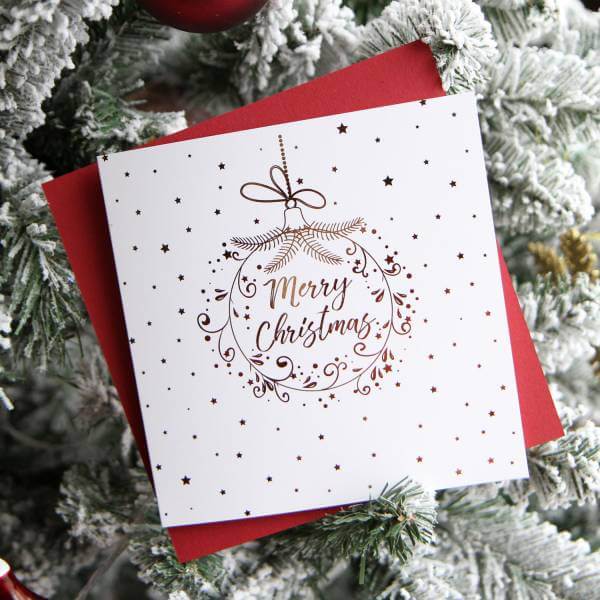 Unless your name is Ebenezer Scrooge, chances are you love Christmas. With leaves turning brown and nights growing chilly, the festive season will be here before we know it. There are so many things to look forward to at this time of year. Covering the house in glittering lights, strewing tinsel across every possible surface, scribbling in Christmas cards for friends and family, unlimited mince pies… and the list goes on.
One thing we often forget about Christmas is the history, and the traditions which have survived many generations. Here are some interesting facts about Christmas cards which you may not know.
Children used them to practise writing
Christmas cards were originally written by young boys in England, who needed to practise their penmanship. After writing the cards, the children would present them to their parents.
Postmen were given a festive nickname
Postmen were referred to as "robin redbreasts" in Victorian England, as they wore red waistcoats. It was not uncommon in those days for a Christmas card to depict a robin delivering Christmas post.
The first card was commissioned in the 1840s
The first Christmas card to be sold was commissioned in 1843 by Sir Henry Cole and designed by artist John Callcott Horsley. The card included the message, "A Merry Christmas and a Happy New Year to You."
It was not well received
The card was deemed offensive by many people as the design included people drinking wine, and in those days, it was considered wrong to affiliate the holy Christmas with alcohol. Oh, how times have changed!
Christmas cards today
The UK sends an estimated one billion Christmas cards every year. This astronomical figure was reported by the Greeting Card Association in 2019.
Why snowy white backdrops are popular
We often see snowy scenes depicted on Christmas cards, in shop windows and in children's books. While it does occasionally snow at Christmas time in the UK, the real reason for the popularity of snow scenes goes back to the Victorian times. The winter of 1836 brought extremely heavy snowfall, and the pattern continued throughout the 1840s and 50s.
What the holly and ivy symbolise
Images of holly and ivy, surrounded by a cluster of red berries are often featured on cards or Christmas related things. This is influenced by the evergreen plants used historically to brighten up the homes of those who were not very wealthy.
The history of Father Christmas
Father Christmas, or Santa as most children know him now has been around since the third century. He originally wore green and blue as well as red, however an advertising campaign by Coca-Cola which started in 1931 led to the iconic red suit we all recognise today.

HedgeThink.com is the fund industry's leading news, research and analysis source for individual and institutional accredited investors and professionals