Last week the markets took a breath after the FOMC / NFP week previously. The market is taking time to figure out if this is truly the peak of Fed rate rises or if there could be more to come.
The Euro gave back pretty much all of the gains of the previous week as economic data continues to be very mixed. The EUR lost around 1% making it one of the worst performers of the week vs the USD.
GBP moved sideways with no major economic announcements to spur it into action. UK GDP came in at 0.0% which narrowly avoided a technical recession, but things continue to look very weak for the UK economy. The upcoming CPI number should give some guidance to the market.
Commodity currencies were subdued despite an oil rally. The general risk off sentiment suppressed any gains with both the AUD and NZD both trading flat on the week.
Oil continues to ride the waves of volatility. This time the rally after the previous week losses as Russia announced a production cut. WTI rallied 9% to close just below $80 reversing the previous week's losses.
The week ahead brings the US CPI which will be hotly anticipated. The general sentiment is inflation will continue to rise and that the Fed will have to raise further to fight this off however a calculation change could bring a lower-than-expected print.
Weekly Majors Market Performance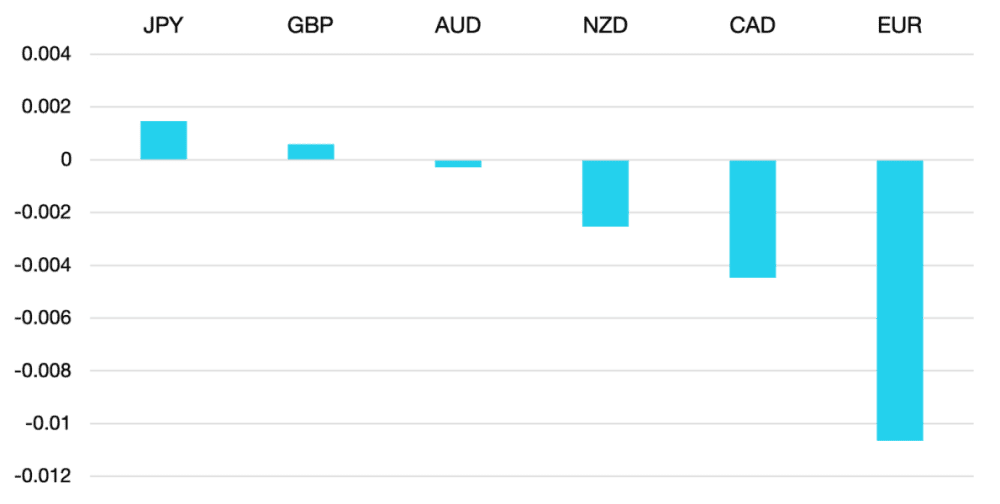 Cromwell FX is a quantitative FX manager offering superior risk adjusted returns. The portfolio is the most liquid pairs . The strategy is fully automated and adhere to strict rick management procedures to control leverage and position limits.
Cromwell FX Market View
Week of consolidation ahead of key CPI
first appeared on trademakers.
The post Cromwell FX Market View Week of consolidation ahead of key CPI first appeared on JP Fund Services.
The post Cromwell FX Market View Week of consolidation ahead of key CPI appeared first on JP Fund Services.