Strategy Analytics predicts that 2021 will be another bumper year for infrastructure vendors in China. The launch of the 700Mhz new frequency band and the offering of over 480K 700 MHz 5G base stations this year will be a catalyst for further 5G development in China. Huawei is one of the companies taking the lead in this area, winning 60% of the 700 MHz 5G network project and around 53% of the 2.1 GHz 5G rollout.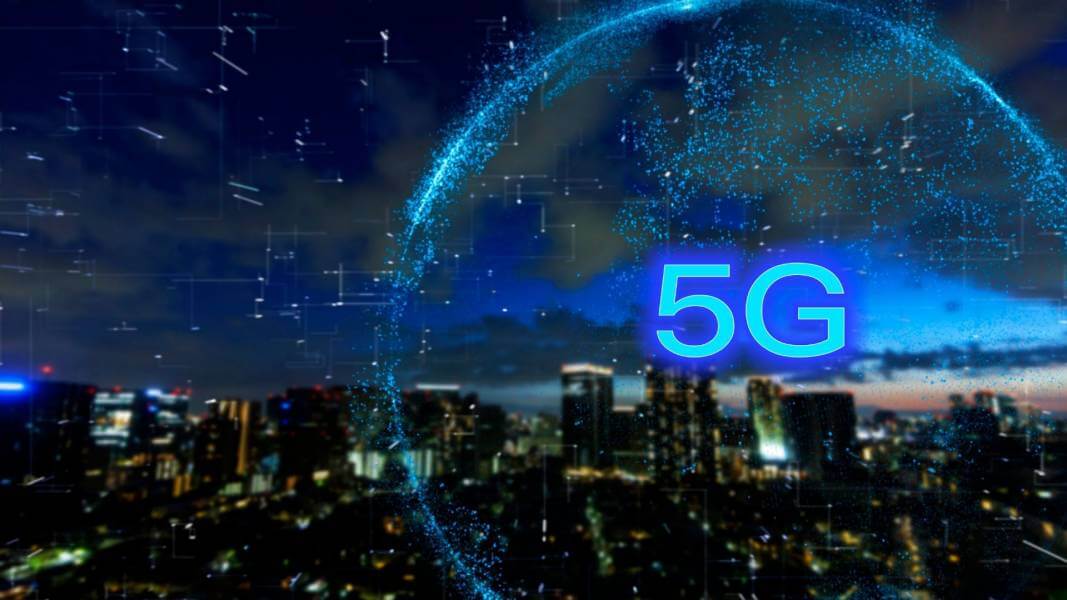 How will 5G transform the world as we know it?
5G is a milestone in the history of mobile communications. Going back in history, whilst 2G enabled people to connect through mobile voice devices, 3G and 4G empowered the internet. What about 5G? How will it transform our world as we know it?
According to Ryan Ding, the President of Carrier Business Group, Huawei, "The huge potential of 5G is now emerging. The entire industry needs to act now, to build new capabilities and realise the 5G vision".
This reassuringly benchmarks the potential of 5G connectivity speed as the latest mobile communications technology that can significantly boost many industries' performance.
While the 5G ecosystem is evolving, we are witnessing a great increase in the integration of augmented reality (AR) with industry applications. In this context, the symbiosis of 5G + AR expands the scope of connectivity and the boundaries of user experience, enriching both our lives and communications.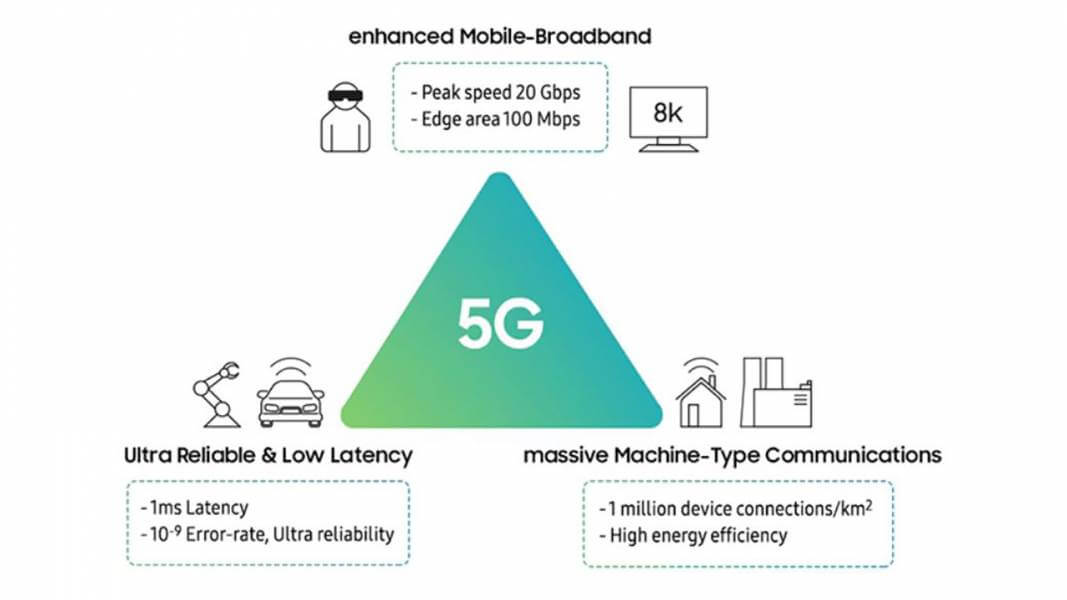 In that context, we can classify 5G's capabilities into three areas:
1) Enhanced Mobile Broadband, which enables faster data speeds as total capacity is expanded. This helped the introduction of first-edition 5G smartphones and fixed wireless access (FWA) services;
2) Ultra-Reliable Low-Latency Connectivity, which is essential for autonomous driving, industrial automation and remote medical assistance applications; and
3) Massive Machine Type Control, which ensures 5G mobile networks are able to connect millions of devices per square kilometre – essential for the development of connected smart cities of the future.
Resonating with Ryan, Manu Tyagi, associate partner, retail and consumer goods at Infosys Consulting, believes that 5G is not like any other telecoms improvement; with the potential to reach speeds of 10Gbps with minimal latency and pervasive connectivity,
"It opens up an array of possibilities for retailers and their technology teams. 5G will enable them to supercharge innovative consumer experiences and provide highly personalised engagement to consumers, powered by seamless connectivity and ultra-fast response times".
"The main examples where we expect retailers and leading consumer goods companies to use 5G are smart shelves, real-time merchandising messaging and promotions, personalised digital signage both in-store and in mobile apps, and virtual reality (VR) and augmented reality (AR)-enabled technologies like adaptive magic mirrors, which would have an impact for fashion retailers," he says.
China – the leader in 5G adoption
There is little doubt about China's leadership in this area, driven by the government's ongoing investment in better coverage, the offering of new frequencies to reach more areas of the country, as well as a pool of highly specialized tech companies and vendors. Their bet on 5G is going even further this year, with the offering of over 480K 700 MHz 5G base stations.
This investment will boost the number of 5G base stations in China to 1.7 million by the end of 2021, according to Strategy Analysis, This means that Chinese operators will double their 5G base stations in the next 6 months.
Only recently, China Mobile and CBN officially kicked off the procurement process for the base station equipment of a 5G network in the 700 MHz band. It is a significant milestone on the long journey of 700 MHz refarming in China. The 5G network deployments of the Chinese operators have focused on the tier-3 or above cities so far. The 700 MHz 5G will enable China Mobile and CBN to widen the 5G network reach to a broader area in a more cost-effective way.
700MHz – what's it all about?
As Guang Yang, a 5G expert, explained in his interview with Total Telecom, "We often call this 700 MHz band the 'Golden Band' for mobile communications services," this is because, "This band has much better signal propagation and building penetration than higher frequency bands. With this band, operators can provide nationwide coverage in a very cost-effective way."
5G delivered through 700 MHz spectrum will be uniquely useful in terms of indoor connectivity. For the 5G networks in the C-band, connection is only possible when being very close to the window. As 700 MHz gets adopted, the indoor coverage will increase significantly.
Huawei at the forefront of the 5G development
Huawei, who currently enjoys the biggest market share in China's 5G market, is expected to benefit from this strong domestic demand and continue to be the one of the leading vendors in the Chinese market. Huawei won 60% of the 700 MHz 5G network project and around 53% of the 2.1 GHz 5G network project. Huawei's total contract value in the two projects will be up to more than CNY 33 billion. That is the equivalent of around a quarter of Huawei's carrier business revenue in the first half of 2021. The fast expansion of 5G networks in China will also benefit the global 5G ecosystem.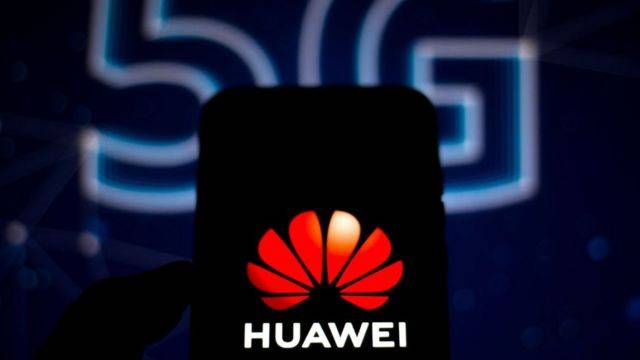 Huawei has jumped two positions to rank third in the 2020 EO Industrial R&D Investments Scoreboard, compared to 2019, when the company was ranked 5th. The other two companies that bag the top two positions are: Alphabet (Google's parent company), and Microsoft.
According to Huawei's 2020 financial report, "By the end of 2020 Huawei held a total of 100,000+ active patents, across 40,000+ families". The IP analytics firm, IPlytics, pointed out in its recent research paper that Huawei leads in 5G declared patent families.
Since 2017, 5G development has been critical for these R&D efforts. Huawei has been concentrating its research efforts on the next generation of wireless technologies since 2009.
As the digital foundation of innovative technologies, the ICT industry will support carriers and other industry partners in broadening the horizons of 5G implementation in a wide array of industries, dramatically boosting their performance at all levels and paving the way to endless possibilities and opportunities. Huawei and China are at the forefront of this revolution.
Interview with Edwin Diender, CDTO, VP Huawei:
Dinis Guarda is an author, academic, influencer, serial entrepreneur and leader in 4IR, AI, Fintech, digital transformation and Blockchain. With over two decades of experience in international business, C level positions and digital transformation, Dinis has worked with new tech, cryptocurrencies, drive ICOs, regulation, compliance, legal international processes, and has created a bank, and been involved in the inception of some of the top 100 digital currencies.
Dinis has created various companies such as Ztudium tech platform a digital and blockchain startup that created the software Blockimpact (sold to Glance Technologies Inc) and founder and publisher of intelligenthq.com, hedgethink.com, fashionabc.org and tradersdna.com. Dinis is also the co-founder of techabc and citiesabc, a digital transformation platform to empower, guide and index cities through 4IR based technologies like blockchain, AI, IoT, etc.
He has been working with the likes of  UN / UNITAR, UNESCO, European Space Agency, Davos WEF, Philips, Saxo Bank, Mastercard, Barclays and governments all over the world.
He has been a guest lecturer at Copenhagen Business School, Group INSEEC/Monaco University, where he coordinates executive Masters and MBAs.
As an author, Dinis Guarda published the book 4IR: AI, Blockchain, FinTech, IoT, Reinventing a Nation in 2019. His upcoming book, titled 4IR Magna Carta Cities ABC: A tech AI blockchain 4IR Smart Cities Data Research Charter of Liberties for our humanity is due to be published in 2020.
He is ranked as one of the most influential people in Blockchain in the world by Right Relevance as well as being listed in Cointelegraph's Top People In Blockchain and Rise Global's The Artificial Intelligence Power 100. He was also listed as one of the 100 B2B Thought Leaders and Influencers to Follow in 2020 by Thinkers360.