Hedge Fund Governance Company Profiles: DMS
A closer look at one of the firms that is leading the way in alternative fund governance: DMS
At a glance:
Client fund assets exceed US$330 billion
The world's largest fund governance firm
DMS is independent and not affiliated with any service provider
Over 200 employees and has over 800 relationships with managers
Represents all types of investment funds and strategies
Voluntarily adopted SEC fund governance standards in 2004, including the SEC independence standards.
DMS Offshore Investment Services (DMS) is the world's largest fund governance firm with over 200 professionals serving all major offshore financial centers and currently representing leading investment funds with assets under management exceeding $330 billion.
DMS provides trusted and comprehensive Fund Governance, FATCA, Banking + Custody, Trust, Corporate and Outsourcing solutions that support investment companies across a range of structures, and diverse investment strategies.
Leading the way in what was once a fledgling industry, it has spawned countless imitators since its inception.
Beginnings: When and Why?
DMS was founded by Don Seymour in 2000.
As Head of Investment Services at the Cayman Islands Monetary Authority (CIMA), Seymour encountered governance issues within the hedge fund industry that he felt needed to be addressed, and DMS was his solution.
The issues that Seymour set out to tackle were the side effects of the systemic poor governance that he witnessed first hand throughout the industry – investors suffering losses due to directors' underperformance, and stifled growth the growth to the industry too. Despite speeches imploring the industry to act, perhaps unsurprisingly, nothing was done.
And so DMS was founded with the aim of becoming the first professional fund governance firm. With a background in audit firms, designed at their core to manage risk, Seymour structured DMS with this same approach.
"Being a fund director was, until that point, a cottage industry that wasn't taken seriously and I thought it needed a fresh, professional approach to transform."
Approach to governance – unique governance approach and the capacity issue.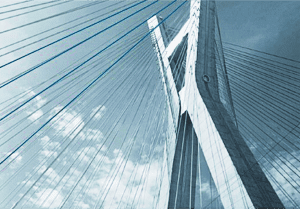 The DMS Structure
DMS has chosen to provide a generous support network for each of its directors. Each director is backed up by an associate director and an associate, as well a raft of sophisticated technology, allowing them the freedom to focus on qualitative issues. Technology is hugely important to the firm.
"DMS believes this synthesis of people and technology is the best way to manage risk, since no single mind of any person can comprehend the full range of risks in any hedge fund"
This tech-heavy approach is far more sophisticated and demanding than you might find at other fund governance firms, with the very latest technology and data power being harnessed to enhance the performance of DMS directors.
The Unique DMS Approach to Governance
"DMS believes that governance is a process – a system of checks and balances – that goes beyond the director and the board meeting"
"We believe that fund governance is fundamentally different from corporate governance"
DMS' approach to fund governance helps to set it apart from the rest. With a firm belief in the strong differences between fund and corporate governance, DMS views governance as a service to the fund itself, and sees its directors as service providers.
As a result, it takes its directors' responsibility for strict professional standards seriously. So seriously in fact that in 2004 DMS voluntarily adopted SEC fund governance standards. It's these standards that Seymour credits for his firm's unblemished track record of no legal, regulatory or civil judgments in its now 14-year history.
Measuring Post-Crisis Performance
"We have ably directed our client funds through the worst crisis in history"
Post-crisis, and after court decisions such as Weavering, there has been much discussion within the industry concerning director performance, and understandably so. With stakeholders spurred on to find better ways of determining director performance, DMS' tough stance on professional directorial standards and performance stood the firm in good stead.
All of their directors work full-time, and the firm employs more directors than any other firm in the industry. Seymour credits the company's scale and the breadth of experience, skills and capacities of its directors with DMS' ability to deliver where others fail. As an insight into this scale, Seymour himself conducts 2-3 meetings daily, year-round, and personally services 150 relationships.
"Our size is a major advantage"
While some have leveled accusations against the firm that bigger does not mean better, its founder believes that the extensive scope of DMS' work and the sheer number of its industry relationships gives the company a deeper market-leading experience and up-to-the-minute insights that other firms just can't match.
DMS Today
"The numbers question really addresses where the industry has been, not where it is now, and where it is going"
Pre-Weavering, the number of directorships was genuinely held as being indicative of director performance – not any more. In an increasingly sophisticated industry post-crisis, stakeholders don't want to know about mere directorship numbers. They want to go in-depth, and understand exactly how the governance process is working for their fund.
Providing a far more qualitative approach than the DDQ approach that was so popular many years ago, DMS truly saw ahead of the curve, and was ready and waiting for the industry's approach to governance to change.
"It is well accepted today that the due diligence process cannot be reduced to a single question"
Today, DMS's focus is on tracking the numbers that are truly important to today's stakeholders. They are relentless in their pursuit of data that accurately measures director performance, and in their drive to provide their stakeholders with all of the information they need, and fast.
"We believe the future of fund governance is about transparent performance"
Believing that transparency is key, stakeholders are provided with the DMS Fund Governance Transparency Report and DMS Independent Directors Report, both giving stakeholders precise and meaningful insight into exactly what's happening with the DMS Fund Governance process. Stakeholders are no longer in the dark on this issue, and DMS is giving them what they want – something that surely accounts for the firms phenomenal success.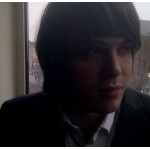 I am a writer based in London, specialising in finance, trading, investment, and forex. Aside from the articles and content I write for IntelligentHQ, I also write for euroinvestor.com, and I have also written educational trading and investment guides for various websites including tradingquarter.com. Before specialising in finance, I worked as a writer for various digital marketing firms, specialising in online SEO-friendly content. I grew up in Aberdeen, Scotland, and I have an MA in English Literature from the University of Glasgow and I am a lead musician in a band. You can find me on twitter @pmilne100.