Leadership in any field requires specific qualities and skills. Academic leaders are no different, and their ability to guide students, faculty, and staff is essential in creating successful learning environments. They inspire action and cooperation, create an atmosphere of collaboration and fairness, and ensure a sense of purpose in the academic institution. Strong leadership sets the tone for the learning environment and is the cornerstone of a successful educational institution – whether a university, college, or other academic establishment.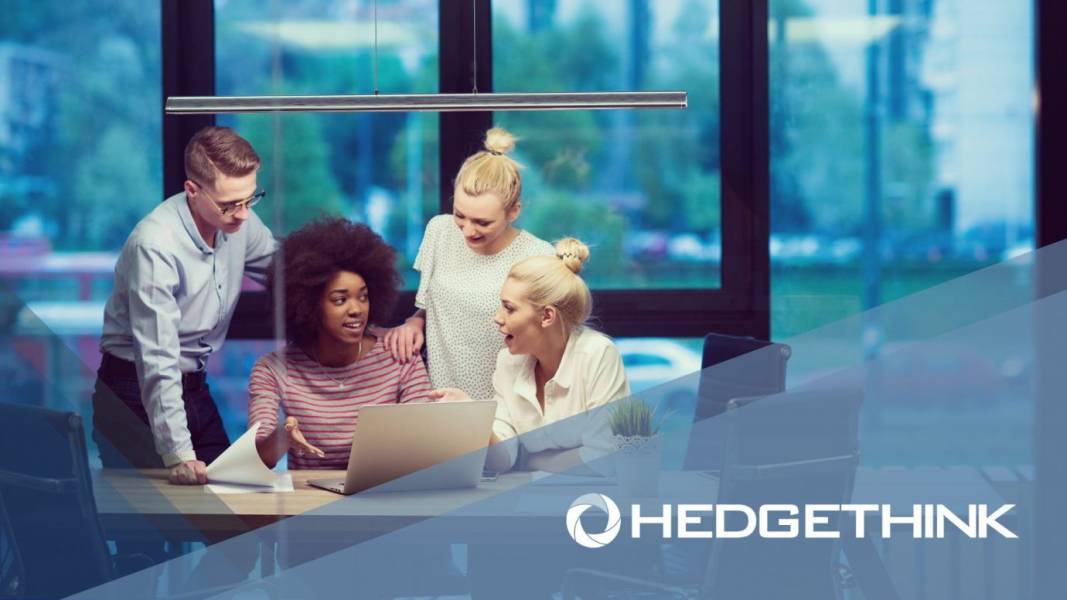 Besides, academic leaders also manage resources and oversee the institution's budget, recruit and retain faculty and staff, implement educational policies, plan for the institution's future, and cultivate relationships with alums, donors, and the local community. They're also responsible for advancing the institution's teaching, research, and public service mission.
It takes an experienced leader with the necessary skills and qualities to understand the complexities and challenges of running an educational institute. If you're wondering what it takes to become a successful academic leader, here are some of the most important traits:
1.     Curriculum and instructional design expertise
To develop an effective learning environment, an academic leader must demonstrate a deep understanding of the curriculum and pedagogy. And this includes evaluating a program's quality, identifying areas that require improvement, and developing solutions to ensure that students receive the highest standard of education possible. Additionally, designing, implementing, assessing, and revising curricula and devising innovative educational strategies are all essential components of successful academic leadership.
Nowadays, online masters in curriculum and instruction prepare educators to become successful academic leaders by equipping them with the core knowledge and skills needed. By pursuing this online degree, aspirants are able to develop and implement effective curricula, refine instructional strategies, assess student learning, and prepare for roles such as curriculum personnel or instructional coach. Pursuing this degree empowers educators to become successful school leaders by improving teaching skills and capabilities.
2.     Strategic planning and management
Since academic leaders are responsible for setting the vision and direction of educational institutions, they must have a strong understanding of the current landscape in higher education. They need to identify changing trends in students' needs, create strategies to meet those demands and long-term growth, and ensure that all members of the institution are working towards the same goals.
But how to create a successful strategy as an academic leader? It starts with having open conversations and dialogue with faculty, staff, and students to gain insight into their needs. Once you understand the current needs better, you can formulate a strategy that ensures everyone is working towards the same objectives. Establishing clear goals and objectives is also paramount. Creating measurable goals that are attainable and relevant to the current needs will help you monitor progress and ensure the successful implementation of your strategy.
3.     Strong communication skills
Communication is the mainspring of any institution. Since academic leaders are responsible for disseminating information to faculty, staff, and students, they must have excellent verbal and written communication skills. It involves:
Effectively conversing with individuals from diverse backgrounds.
Presenting complex topics in a precise manner.
Conveying difficult messages with authority.
Three ways to ensure effective communication:
Establish a clear and concise message ahead of time: A well-crafted message is essential for communicating effectively. When sharing information, create your message in advance and stick to the main points.
Use easy language: Avoid technical jargon or complicated language, and speak in terms your audience can understand and relate to.
Use verbal, nonverbal, and visual cues: Nonverbal communication, such as facial expressions, can emphasize your message. Visual cues like graphs or diagrams help illustrate complex topics.
4.     Open-mindedness and the ability to listen
Being open-minded and possessing the ability to listen are vital qualities of a successful academic leader. Listening allows you to hear and understand different perspectives and ideas while being open-minded encourages creative thinking.
When leading an educational institution, it is essential to be willing to accept and incorporate different viewpoints into your own. It also helps foster a culture of respect and collaboration, leading to more productive and efficient work.
At its core, open-mindedness and the ability to listen are essential for cultivating an inclusive and diverse learning environment. Such an environment promotes creativity and encourages critical thinking skills, leading to more effective teaching and learning.
5.     Technology savvy
Today's world runs on technology, and it's no different for educational institutions. To stay ahead of the curve, academic leaders need to keep up with the latest technologies, understand how to implement them in their institution, and have the ability to troubleshoot any issues that arise. And this requires understanding the fundamentals, knowledge about the various platforms available, and a willingness to keep learning new systems. By leveraging technology, academic leaders can more effectively run their programs, track student performance, and analyze data to make sound decisions.
However, incorporating technology into the academic environment can be challenging. As an academic leader, you must be aware of the challenges and risks associated with new technologies, including security and privacy concerns. It is imperative to remain informed about industry best practices and keep abreast of changes in the technology landscape.
6.     Conflict resolution skills
Any educational institution is bound to experience conflict between students, faculty, or even within the administration. Thus, academic leaders must possess conflict-resolution skills to manage issues and foster a healthy learning environment.
Conflict resolution skills can help de-escalate tensions, maintain respect, and promote productive dialogue between all parties involved. Leaders must also identify which aspects of a disagreement are essential and non-negotiable and where compromises can be made to reach an effective resolution.
As an academic leader dealing with conflict, it's crucial to remain objective and focused on the issues. It means avoiding personal attacks or judgmental statements, instead staying grounded in facts, evidence, and an understanding of the situation.
Conclusion
Academic leaders are the backbone of successful schools, universities, and other educational institutions. But to be successful in this role requires a combination of skills, qualities, and experience. So, you must possess instructional design expertise, excellent communication skills, conflict resolution skills, and strategic planning and management ability to manage and direct the educational environment effectively. Besides, being open-minded and ready to listen to different perspectives and knowing how to use and integrate technology into instruction are also essential traits of an effective academic leader.

HedgeThink.com is the fund industry's leading news, research and analysis source for individual and institutional accredited investors and professionals