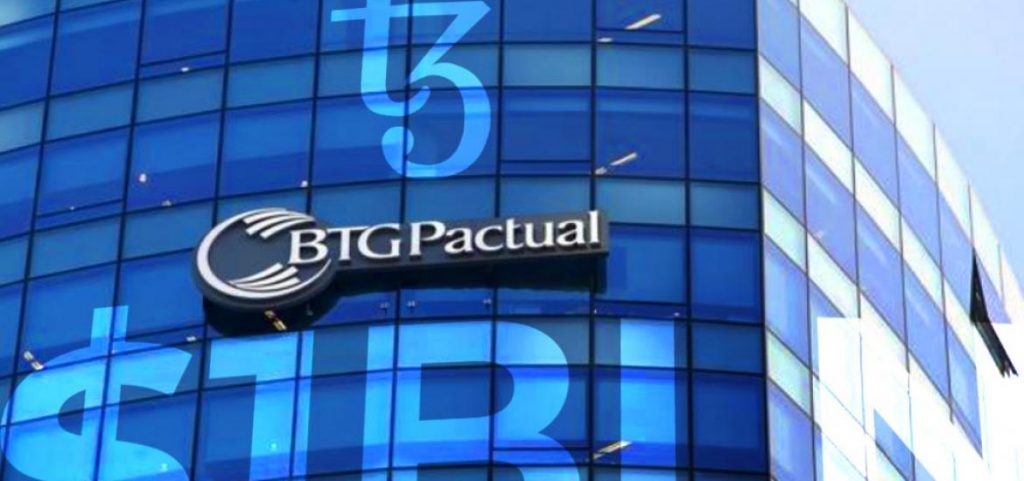 The Post-Trade Distributed Ledger (PTDL) Group, which brings together major post-trade industry participants and regulators to drive the transformation of distributed ledger technologies within the post-trade landscape, welcomes BTG Pactual the Brazil based investment bank to its organising committee.
Andre Portilho, Associate Partner and Head of Digital Assets at BTG Pactual, said: "GBBC and PTDL Group are doing an amazing job pushing the industry forward. For BTG Pactual, this is a great opportunity to take part in the industry and work together with this a dynamic group."
BTG Pactual is a Brazilian financial company that operates in the markets of investment banking, wealth management and asset management. It offers advisory services in mergers and acquisitions, wealth planning, loans and financings, as well as investment solutions and market analyses, and now join the PTDL group to its organising committee.
On the other hand, and under the aegis of the Global Blockchain Business Council (GBBC), the PTDL Group serves as the rallying point for 40+ prominent financial institutions and market infrastructure players whose shared vision of realising the full potential of distributed ledger technologies has brought them together.
In particular, the PTDL Group works to further industry dialogue and collaboration amongst key market players. Its geographically diverse membership includes global banks, custodians, asset managers, central securities depositories, payment systems, clearing houses, exchanges, government agencies, sovereign wealth funds, regulators, and central banks.
The PTDL Group's organising committee is made up of representatives from CLS Bank International, Janus Henderson, London Stock Exchange Group (LSEG), Moscow Exchange, State Street, and GBBC. PTDL participation is open to regulated financial institutions and members of GBBC's Legal and Regulatory Group.
Sandra Ro, CEO of the GBBC, said: "The PTDL organising committee includes some of the brightest industry minds, and we are pleased to welcome BTG Pactual into the fold. We look forward to collaborating and have no doubt that their strong industry position will be instrumental in furthering our efforts to realise and maximise the potential of distributed ledger technologies."

HedgeThink.com is the fund industry's leading news, research and analysis source for individual and institutional accredited investors and professionals