A Florida securities firm owner operated two websites through which he offered by subscription a "stock analyzer" touted as utilizing mathematical algorithms to identify stocks with the "strongest performance." After investors claimed to have lost a significant amount of money from their dealings with the brokerage, they filed suit with the Financial Industry Regulatory Authority (FINRA) against the firm and its principal, accusing them of operating an investment scheme. Upon investigation, numerous deficiencies and misrepresentations were uncovered by FINRA enforcement staff.
Disseminating Materially Misleading Communications
The suit alleged that between September 2010 and February 2012, the firm's registered representative — who also served as its CEO and managing principal — disseminated materially misleading securities-related communications to the public by offering content on the websites that failed to provide a sound basis for potential investors to evaluate the stock analyzer and also did not present the analyzer's benefits and risks. Although some of the website content was accessible by subscription-only, much of it was freely available to the general public. Included among the content cited as misleading was the following:
"The unprepared and inexperienced investor is gambling on Wall Street. The … system has been designed to give the individual investor access to the same tools and data as the professional investor."
This falsely implied that investors who did not purchase the stock analyzer were taken advantage of by professional investors, and that investors who purchased the analyzer would have the same access to the securities market as professional investors.
Risks of Purchase and Use
Another part of the content referred to "Alpha," "Alpha Power," "Factor Analysis," "Proprietary Algorithms and Chart Patterns" and other terms that the respondent failed to define. Accordingly, the suit alleged that members of the public could not easily determine what product respondent was selling or what services the system provided. The websites also allegedly claimed that respondent's stock portfolios possessed the "best quantitative and technical ranks in the market"; however, no information was provided that would allow an investor to evaluate whether this statement was accurate. Overall, the communications were deemed to have failed to provide a sound basis for potential investors to evaluate the stock analyzer and failed to present a balanced statement of the analyzer's benefits and risks.
Failure to Disclose FINRA Association
It was alleged that the respondent failed to disclose his association with a FINRA firm and the FINRA firm's connection with the websites, if any, as required by FINRA and NASD Rules. He was suspended in all principal capacities for three months, received a concurrent 10-business-day suspension in all capacities and was fined $15,000.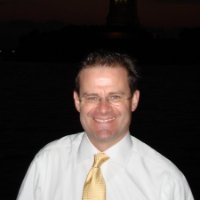 David draws on 20+ years' experience in both legal practice and in business services delivery since his own call to the Bar in 1989. With several years in the startup environment, including as a co-founder in the legal tech space specifically, he brings a unique and timely perspective on the role of data, automation and artificial intelligence in the modern and efficient delivery of services for legal consumers. Having been both a corporate buyer of legal services and a services provider, he identifies the greater efficiency and value that can be achieved in legal operations for corporate buyers especially.
An attorney, David worked for law firms Pinsent Masons and Linklaters in London before moving to New York to join Credit Suisse. As CAO, he helped negotiate & execute the relocation of Credit Suisse into its new NYC global HQ. Subsequently, David directed major global outsourcing, shared sourcing, HR operations & process efficiency initiatives including the digitization of records, the global roll-out of PeopleSoft HRMS & Y2K. David has worked extensively in the UK, US, Philippines, India and China markets in the areas of data management, human resources and business process outsourcing.
Most recently, David has been successfully investing in and serving as an advisory board member of several legal services start-ups including a cloud-based solution for legal process automation and e-filing; and a technology solution for large-scale capture of court and other public data used for litigation analysis, among others.
David graduated from the University of Manchester with Honors in Law and Bar School (College of Legal Education) in London, and has been a member of Middle Temple since 1989. He is the founder and former Chairman of The Global Sourcing Council.
Member: Bar of England & Wales, ABA, NYCBA, ACC, DRI