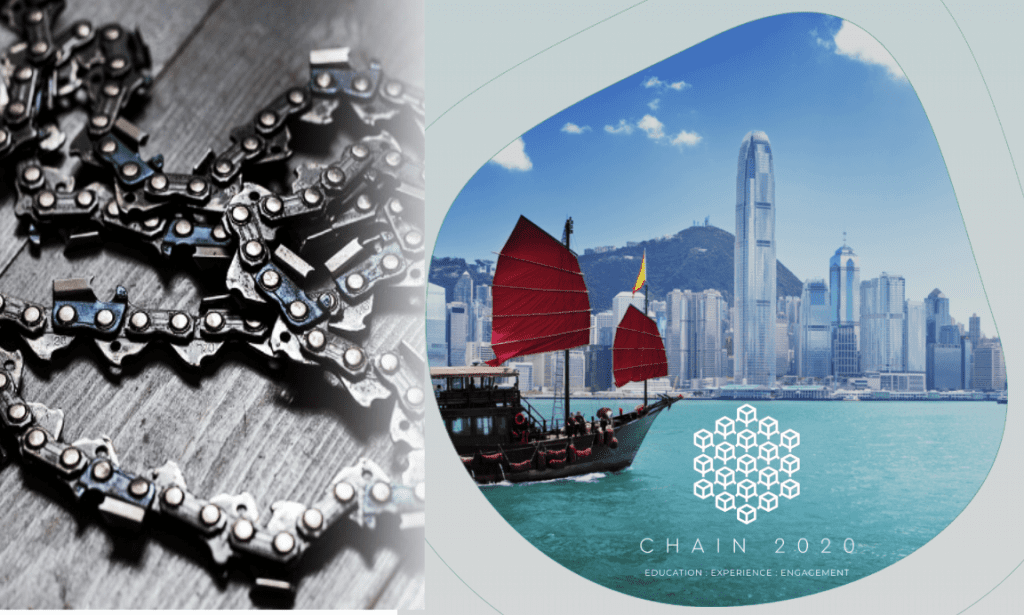 Sophia the Robot, Susan Oh, David Hanson, Ben Goertzel, Dinis Guarda in Largest Blockchain Education Event Chain 2020
There is no doubt of the role of blockchain in our society and its technological and ideological impact. Blockchain has emerged as one of the critical technologies of our time and has transformed in many ways how we look at technology and society, regulation and governments, finance and special the ways we will certificate and managed knowledge and education. The biggest universities in the world are teaching now blockchain, one of the so called Fourth Industrial Revolution 4IR foundational technologies. But much more needs to be done to make blockchain and the distributed ledger technologies, its challenges and opportunities, mainstream.
Education is being transformed with blockchain. Blockchain is now critical in our use of technology, not just in the way it is perceived by mainstream audiences, but as a way to manage data, create smart contracts for documents and in a lot of layers to replace the biggest tech of the last 1000 years: paper. Because now the paper ledgers that are still used in all aspects of society, governments, universities are being replaced with smart contract technology.
According to a report by the Joint Research Centre (JRC), the European Commission's science and knowledge service, Blockchain technology and related solutions will end special paper-based ways of certification, automate the award, recognition and transfer of credits, increase learner ownership and control and create identity over their own data, reduce institutional data costs and risk –but only if open standards are adopted.
The Joint Research Centre report points to likely benefits from blockchain, including:
· ID & Data Self-sovereignty: users identify themselves while maintaining control over the storage and management of their personal data;
· Digital Trust: infrastructure that gives people enough confidence in its operations to carry through with transactions such as payments or the issue of certificates;
· Digital Transparency: conduct transactions in knowledge that each party has the capacity to enter into that transaction;
· Data and transaction Immutability: records written and stored permanently without the possibility of modification;
· Decentralisation Disintermediation: removal of the need for a central controlling authority to manage transactions or keep records; and
· Smart contract open API Collaboration: the ability of parties to transact directly with each other using smart contract platforms, without the need for mediating third parties.
Dinis Guarda author and CEO of founder of Ztudium (who also publishes hedgethink.com) and author of the book 4IR – AI Blockchain Fintech IoT – Reinventing a Nation, has conducted a study and research that highlights the ways blockchain can be used in education. He has identified ten areas of action:
1. ID & Data Self-sovereignty
2. Smart contract Certification
3. Digital ID Trust
4. Smart contract open API Collaboration
5. Reward gamification
6. Compliance for accreditation
7. Payment and fees
8. Profile track record
9. Personal development tracking technology
10. Universities ID smart contract solutions
Dinis Guarda has created also this infographic on Blockchain and education that we publish here:
Blockchain and education infographic by Dinis Guarda for Hedgethink.com / intelligenthq.com
Blockchain and other distributed ledger technologies (DLT), as the aforementioned list demonstrates, can and are addressing major several other problems in the education industry and its complex ecosystem. A major one is when it comes to identity our data and the way we create knowledge / education certification. Blockchain driven solutions for most of the supply chain and provenance certification have proved already a major revolution in general. The next stage will be having our education systems run on blockchain driven platforms that can help gamification of education, certifying learning while providing a new approach for students and professionals. Thanks to blockchain, these key actors can look at education in a simpler way, one that is as part of their lives as the devices we use everyday that monitor our data and activities while teaching us.
Blockchain already had a major impact in the financial world with smart contracts being used to create digital currencies and many other solutions. Now the challenge is how to make blockchain education and tools work for us. How can we look at blockchain and its solutions? To look at blockchain we need to look at its inception. Part of this is how the distributed ledger can create new ways to eliminate the risk of people claiming a degree from an institution from which they did not graduate. DLT also addresses the risk that an individual earned a credential from an institution that goes out of business. A third benefit of a DLT could be the efficiency of accumulating credits from multiple providers over time. A final benefit is cost savings from automating a number of administrative procedures and reducing overhead.
Chain 2020 Blockchain event in Hong Kong
With over 10,000 participants Chain 2020 event, which is set to take place in Hong Kong on January 15, Chain 2020 is a major event in Blockchain Education. The event is organized as a series of educational conferences focusing on Blockchain, AI and FinTech technologies. Chain 2020 offers a major global list of speakers and industry experts talking and keynoting on multiple blockchain topics related subjects for entrepreneurs, government officials, education organisation and individuals seeking to integrate and promote the use of alternative DLT, financial technologies in the global society and economy.
The Chain2020 event will be featuring a broad range of conferences hosted and presented by more than 35 internationally recognized experts and speakers. Some of the prominent attendees scheduled to speak at the conference include among other the likes of:
· Sophia the Robot: World's Most Advanced Human-like Robot. Sophia is Hanson Robotics' latest human-like robot, combining our innovations in science, engineering and artistry.
· David Hanson: Chief Executive Officer of Hanson Robotics, researcher and scientist he started as a Walt Disney Imagineer, both a sculptor and a technical consultant in robotics, and later founded Hanson Robotics.
· Dr. Ben Goertzel: CEO at SingularityNET, also Chief Scientist of Aidyia, a Hong Kong investment management firm using advanced AI for financial prediction; he serves as Chairman of the Artificial General Intelligence Society. He is a research professor in the Fujian Key Lab for Brain-Like Intelligent Systems at the Xiamen University of Technology, China
· Zoran Djikanovic: Ph.D., Professor of Economics at UDG, author of several papers on regulation and market infrastructure development;
· Susan Oh: recipient of The Quantum Impact Award in partnership with the UN General Assembly as one of Top Ten Frontier Women in Digital;
· Richard Chen: a technologist with vast experience in successfully building internet applications, big data, and AI and blockchain technologies;
· Dinis Guarda: author, academic, influencer, serial entrepreneur, and leader in 4IR, AI, Fintech, digital transformation, and Blockchain;
· Susanne Tarkowski Tempelhof: award-winning entrepreneur, a crypto activist, and writer working in frontier environments;
· Jorge Sebastiao: Huawei, CTO Ecosystem, expert in cloud computing, cyber security, blockchain, big data, AI, IoT and ICT innovation.
The Chain2020 event is specifically being organized with the Asian region in focus but with a global list of speakers and experts. Chain 2020 is set to attract the attention of the region's population to the use and improve the access of blockchain technologies and cryptocurrencies and increase the level of education and awareness about their multiple applications.
Chain 2020 organizers are confident that the series of conferences will help bolster awareness about the technologies and promote their penetration into various areas of social and business activities.
The Chain2020 event is a largest series of educational conferences promoting blockchain education in the Asian region, aiming to become one of the key players locally and on a global scale. The mission of Chain 2020 event is to become a comprehensive source of blockchain knowledge, enhancing mass adoption of the new technology in the region, and become the most influential and mind-captivating platform aiming to create connections and partnerships that will have a long-lasting impact on the industry. The organizers of the event seek to advocate blockchain initiatives in Asia and support the mass adoption of the technology to advance business, science, and society.

HedgeThink.com is the fund industry's leading news, research and analysis source for individual and institutional accredited investors and professionals