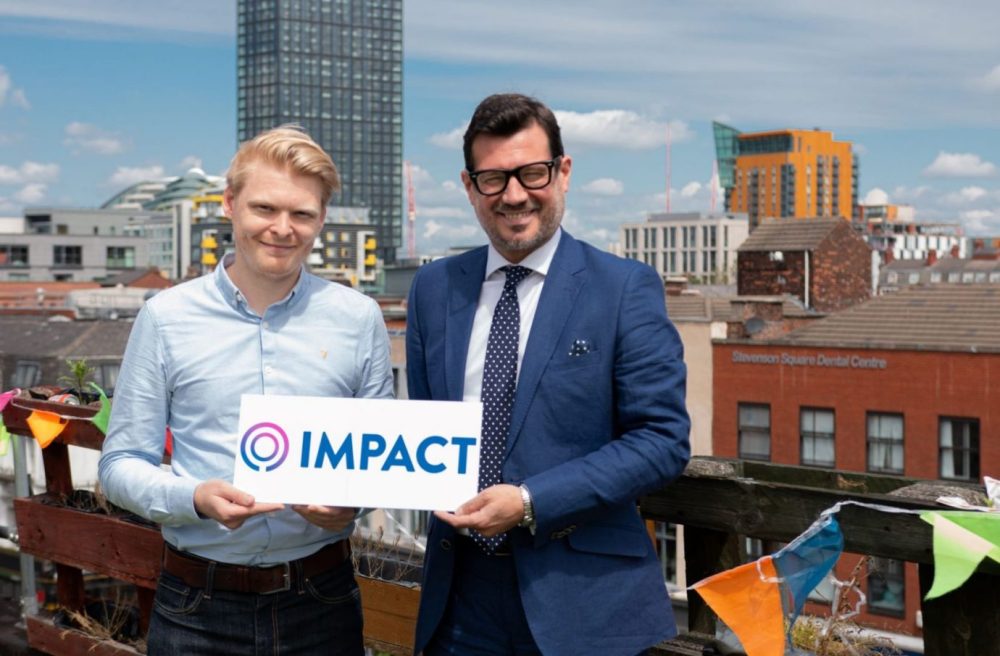 Companies that promote social value are on the rise. Specially, those that are based on new technologies and innovative ideas are the ones more attractive to investors. All those conditions have met in the latest deal between Places for People and Impact Reporting. An award-winning placemaking and regeneration company, the first one, is investing in a Mancunian tech start-up, Impact Reporting, which has created a market leading social impact reporting tool, after working together for the last two years.
Places for People is backing Impact Reporting, which is already valued at £2m after the first year of trading and has ambitious plans to double its turnover this year, rising to £10m, over the next five years.
Led by Chris Farrell, it was established in 2017, by the co-founders of Reason Digital – Matt Haworth and Ed Cox and offers bespoke social impact reporting to measure social value activities across any sector.
The team has more than doubled in the last 12 months and there are now ten full-time employees at its headquarters in the Northern Quarter.
Clients span the transport, housing, legal, education and charity sectors and include Manchester Airport Group, Network Rail, DWF,  Regenda, Breast Cancer Care, The University of Manchester and The British Library.
Impact has measured over £76m-worth of social value for Places for People over the last 12 months.
Marcus Hulme, Social Value Director at Places for People, said: "We're investing in Impact as we believe social value is an increasing area of focus for all kinds of businesses with a CSR agenda. This social value tool is innovative, constantly developing and will raise the bar in social value monitoring across all types of sectors.
"The company has fantastic potential, we've seen it grow over the last two years and take on national clients who are brand leaders in their fields. We're proud to support a new tech company whose heart reflects our focus on delivering positive social value and helping people to reach their potential."
Chris Farrell, Managing Director of Impact Reporting, said: "Having the support of a huge name in housing and regeneration, like Places for People, has galvanised our belief that our business will expand further, as we grow our client base and our reputation strengthens. This investment will allow us to enhance the functionality of our social value tool, plan our development and increase future recruitment.
"Social value is increasingly becoming a buzzword for companies. We offer a bespoke way to quantify all aspects of community, social, environmental and employee engagement, which is important for commercial businesses and helps all stakeholders understand the value of CSR."
Impact is proudly Mancunian, as Farrell continued and concluded with this city is becoming a magnet for tech start-ups and now has the largest tech hub in the UK outside of London and a reputation for attracting the UK's best tech talent. Investing in start-ups in the city is becoming increasing popular and Impact is keen to partner with other investors interested in the power of CSR.

HedgeThink.com is the fund industry's leading news, research and analysis source for individual and institutional accredited investors and professionals