In the first part of our hedge fund career guide, we looked at some of the attributes that hedge funds tend to look for in an employee. Today, we shall be looking at a series of simple, practical ideas for helping to achieve what is one of the most common aims among people working in the hedge fund industry, or those that wish to – doubling your income.
Be pro-active in networking. In most businesses, getting the right opportunities is as much a matter of 'who you know' as 'what you know'. Therefore, it can pay to cultivate friendships with people that have good industry connections, or are in fact the industry professionals that you want to work for in the next 3-5 years.
Don't be afraid to invest in yourself. Spending time and money on increasing your employment prospects can pay off handsomely. If you can't find a mentor within the industry, look into hiring a coach, and you can also burnish your credentials by taking training or certification programmes.
Change your job. If you aren't getting the opportunities to grow in your present position, get a job that does give you these opportunities. Alternatively, create 'WOW' projects in your current position – things that will really make your superiors sit up and take notice of your drive and potential.
Forget about just putting the time in. If you want to get ahead, you need to think about positioning your own unique value and contribution
Rewrite your resume 5 times before you show it to anyone. It can't be underestimated how important it is to make this as good as it can be, especially in an industry that is as competitive as fund management. If you can, create a pitch book on yourself and career, advertising your credentials to potential employers. This could include example trades, ROI estimates, and any samples of your work that you are permitted to share.
Get in the reading habit. By committing to do at least 30 minutes reading per day of training materials or specialist books that are connected with the skills you might require for your dream job.
Get into public speaking. By getting comfortable and competent at speaking at events, conferences, and seminars, you will help to position yourself as an authority on your niche subject, and this will also force you to learn more about it in order to speak authoritatively on it.

Indira Gandhi, 3rd Prime Minister of India
Image: Wikimedia Commons

Work hard. One of the most enlightening and inspirational quotes on this topic comes indirectly from the great Mahatma Gandhi, via his granddaughter – and former Prime Minister of India – Indira Gandhi. "My grandfather once told me that there were two kinds of people: those who do the work and those who take the credit. He told me to try to be in the first group; there was much less competition."

Make a plan. Decide where you want to be in the next year, the next three years, the next five, and the next seven, and map it all out in a career or business plan.Knowing where you want to be, and by when, makes it much easier to plan for achieving your goals.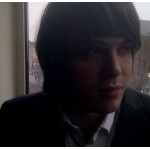 I am a writer based in London, specialising in finance, trading, investment, and forex. Aside from the articles and content I write for IntelligentHQ, I also write for euroinvestor.com, and I have also written educational trading and investment guides for various websites including tradingquarter.com. Before specialising in finance, I worked as a writer for various digital marketing firms, specialising in online SEO-friendly content. I grew up in Aberdeen, Scotland, and I have an MA in English Literature from the University of Glasgow and I am a lead musician in a band. You can find me on twitter @pmilne100.