Everyone has to start somewhere. Before Apple was a monolithic corporation, it was a small tech company. Though this is an extreme example, the truth is that you can grow your small business into a successful corporation. The key, in many instances, is to make the most of the resources you have available. On that note, today we'll explain how small businesses can effectively market themselves online. Here's are four ways your small business or startup can make inroads through digital marketing.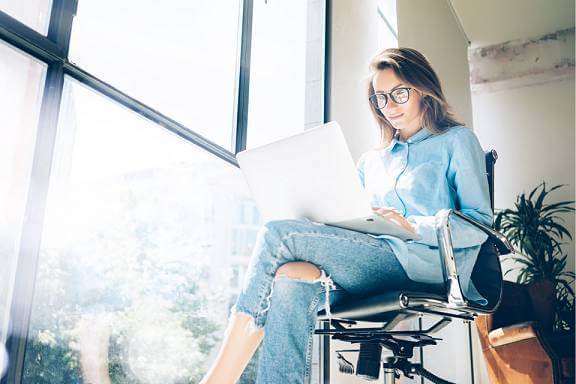 Set Your Budget
First thing's first: small businesses need to manage their digital marketing budget cleverly in order to optimize their efforts. Small companies are unlikely to have lots of extra capital to fix marketing errors or to implement new strategies. That's why it's crucial to determine how much you can afford to invest before you introduce new marketing tactics. Simply put, tailor your strategy to the budget you have to work with! You may also consider applying for a business loan to cover essential marketing costs.
Identify Your Niche
National and international companies can afford to market their products and services to a wide swath of people across various demographics. However, small businesses need to be much more focused in their marketing efforts. Rather than spending money on advertising or digital marketing tactics designed for "mass appeal," prioritize individuals in certain markets. This could include advertising directly to people in certain geographic areas. Or it could involve marketing to people based on certain characteristics –– such as their age, income level, or previous behaviors.
Boost Awareness
Before a consumer can patronize your business, they first have to know it exists! Often, it's a good idea for new and small companies to invest in brand awareness campaigns meant to increase exposure and attract attention. While these techniques may not directly contribute to a large number of leads or sales, they can lay the foundation for future marketing endeavors.
Eliminate Mistakes
Whether you're working for a multi-national business like Greiner Bio-One or a small regional sporting goods company, marketing mistakes can derail even the best-constructed campaigns. It may seem obvious to state, but the reality is that small companies cannot afford to make typos, inaccurate claims, or outdated statements in their marketing material. Not only can this lose businesses customers, but it can have a serious negative impact on brand reputation. The long-term viability of your company depends on your ability to identify, edit, and catch mistakes before they occur. Thankfully, by investing in quality marketing assistance, small businesses can ensure that their organization avoids any damaging gaffes or errors.

HedgeThink.com is the fund industry's leading news, research and analysis source for individual and institutional accredited investors and professionals