The two northern cities claim 5 of the UK's top 20 'hippest hang-outs'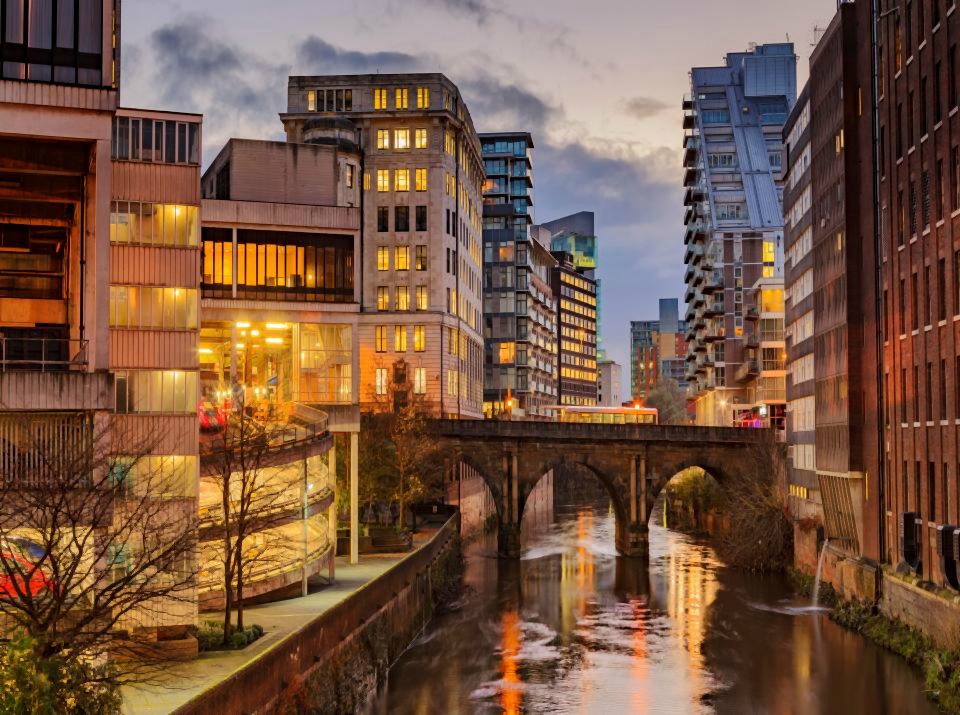 According to recent figures, more people than ever before are leaving London than are moving there. Many are now looking to the more affordable and up-and-coming cities of the North of England (some of which have rapidly established themselves as the UK's 'hippest hang-outs'). Investors are now searching these areas for contemporary new builds.
TravelSupermarket recently published their 2018 'Hip Hang-out Neighbourhood Index', which ranks areas of the UK and Europe that will get hipster travellers excited in 2018.The two cities integral to the Northern Powerhouse, Liverpool and Manchester, dominated the UK list – spanning 5 spots out of 20.
Emma Coulthurst from TravelSupermarket said 'Anywhere with 'Peak Hipster' status, such as London's Shoreditch, didn't make the cut – places like this are now overrun by chains. Instead, we wanted to find those areas where locals love to hang out due to the area's independent creative spirit.'
Everything from quirky coffee shops and vintage fashion stores, to traveller value and creative culture was evaluated – anything that would set a destination apart from the rest.
Ancoats, Northern Quarter and Chorlton
Manchester's Ancoats ranked at number 7 on the UK list, named last year by the San Francisco Chronicle as one of the best places to visit in 2017. Ancoats is an area still experiencing significant regeneration as beautiful red-bricked factory buildings are being renovated as flats and independent businesses. It's a cool area to explore, made up of historic churches, small cafés, an independent theatre and TV studios.
At number 19 was Manchester's Northern Quarter. Since the area went through redevelopment in the past two decades it has been the city's hipster neighbourhood with many young professionals living in the area.Some of Manchester's best independent bars and traditional pubs can be found in the Northern Quarter along with an eclectic mix of trendy independent shops, cafés and underground basement clubs.
The trendy Manchester suburb of Chorlton is listed at number 10 on the hip list. Chorlton-cum-Hardy is a suburban area of the city of Manchester rapidly becoming the city's newest up-and-coming hipster neighbourhood.The area has a reputation as being more bohemian than other parts of the city, known for its foodie spots and international restaurants – popular with students and young professionals alike.

Baltic Triangle & RopeWalks
The Baltic Triangle is at the heart of Liverpool's independent scene – home to quirky bars, music venues and a number of digital and creative businesses. This area was ranked at number 11 on the UK list and it's not the first time the Baltic has received such recognition. In 2017, the area was crowned number-one in The Times' list of the coolest places to live in Britain.
Liverpool's RopeWalks area came in at number 17 on the list of hip hang-outs – a thriving area of Liverpool, which has experienced over £100m of investment over the last decade. Large 19th-century warehouse buildings have been given new life and are now home to a bustling community of design-led businesses as well as independent shops and galleries, such as the UK's leading media arts centre, FACT.
Exciting news for buy-to-let investors
Vast regeneration is sweeping the UK, encompassing an exciting range of urban regeneration initiatives like the government's Northern Powerhouse initiative which seeks to help pump new life into the north's communities – alleviating the north-south divide.
Liverpool has been consistently ranked as the UK's number one location for buy to let yields. Thetrend of regeneration in the city's Baltic Triangle is both exciting and necessary to cope with the influx of students and tenants who want to live in the area.
There are a myriad of plans currently in progress. In the summer of 2015, a development with 300+ apartments sold for more than £50 million – one of the largest private rental development transactions completed outside London. Big things are happening in Liverpool and investors are smart to take note.
Manchester's rise to be a world-leading modern economy has seen Oxford economists predict that employment growth in the city over the next five years will exceed many international capitals including Paris, Berlin and Tokyo. Not to mention, Manchester's population is projected to increase by 20% by 2025, reaching 625,000 residents. And all those residents are going to need somewhere to live!
Properties for Sale in Liverpool and Manchester
At RWinvest, our varied portfolio includes a range of Liverpool and Manchester properties as well as properties across the wider Northern Powerhouse which are beginning to experience vast regeneration.
Get in touch with one of our expert Property Investment Consultants who have a wealth of knowledge about the best places to invest in Liverpool and Manchester in 2018. Contact RWinvest on Tel: +44 (0)151 808 1250, via Email: info@rw-invest.com or visit our website.

HedgeThink.com is the fund industry's leading news, research and analysis source for individual and institutional accredited investors and professionals