Berlin based fintech Penta is taking a big step in its bid to further help businesses save time on their banking. The fintech startup today unveiled "Compass", a platform that helps businesses who are incorporating to deposit their share capital and open a bank account in under 24 hours in Germany, shortening the overall incorporation process by several weeks.
As founders will know, incorporating a business in Germany can be difficult and it can take 6-8 weeks because of the bureaucratic process of opening a bank account and registering with corresponding local and federal government bodies, like the Handelsregister. Penta is now helping facilitate this process by enabling founders to deposit their share capital and open a bank account in under 24 hours—online. All that is required is 15 minutes of the founders' time.
Depositing share capital into a bank account is legally required for UGs and GmbHs to incorporate in Germany.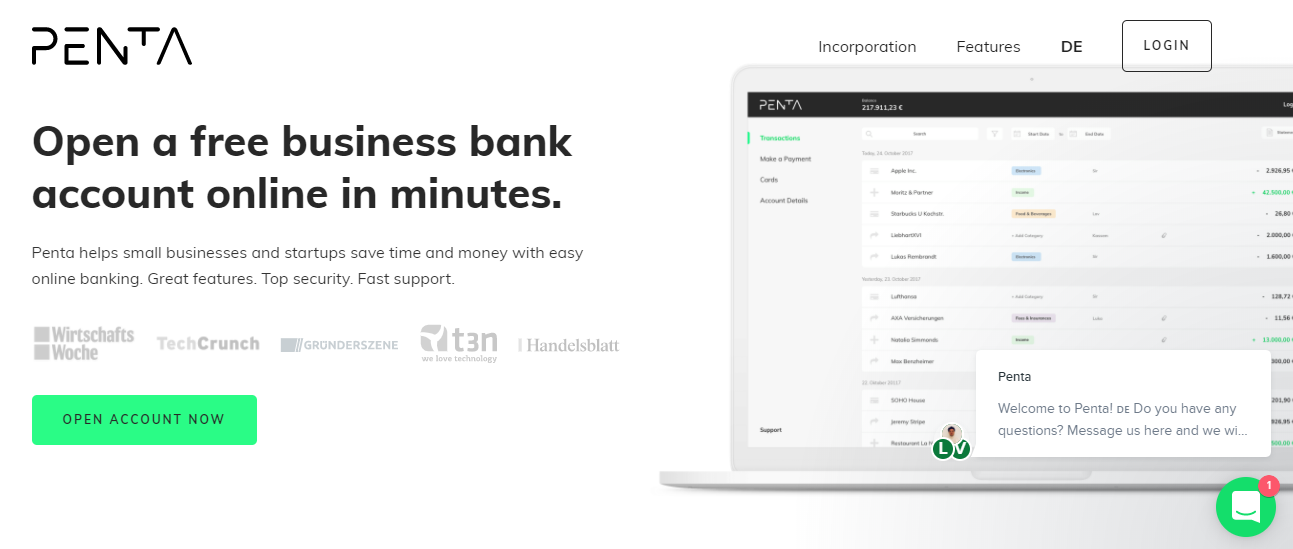 This is one of the first offerings Penta will announce via Compass that helps founders ease the process of incorporating. In the coming months, Penta plans to offer an additional suite of products and services via a third party network who can help founders with legal work, and registration with government bodies in Germany. Penta's goal is to fully digitize the incorporating process, like in the UK or Estonia where one can open a business in less than 20 minutes online.
Penta's CEO Lav Odorovic said: "We want to help business owners register a business and open a bank account quickly and without hassle. Our goal is to completely digitize this process.
"With Compass and our digitized "In Grundung" bank account, we have shortened the incorporation process already by half." says Odorovic. "Compass by Penta will help founders focus on starting their business even sooner now."
Penta is offering this service for free.
According to Doing Business, an index of how business friendly countries are across the world, Germany is ranked 113th in "starting a business", its worst category in the index. With Penta's Compass, this can be dramatically improved.
Odorovic tipped out that "in an increasingly globalized world Germany is competing with other EU countries to attract business. Considering so many startups and businesses are coming to Germany post-Brexit and because of the technology revolution, something should be done so that Germany can facilitate an easier way to start a business. Facilitating bank account opening for business in foundation is our first step out of many to help German businesses start a business online in minutes."

HedgeThink.com is the fund industry's leading news, research and analysis source for individual and institutional accredited investors and professionals