Last week we were lighter on Economic data but as previously highlighted the yield moved higher and risk assets moved lower.
The Dollar continued its move higher. It has moved higher for around 10 weeks now and the higher for longer mantra is still ringing true. We fully expect this trend to continue as yields continue to be pushed higher and this could lead to the correction the stock markets have been looking for. Last week the DXY rose 0.6%.
Euro ended the week the worst performer as continued weak data, especially inflation remains in focus. The economic outlook continues to deteriorate, and this is being reflected in the single currency.
GBP moved moderately lower during the week and remains vulnerable. It seems a long time ago since we were looking at the rate disparity but with continued weak data the pound has become entrenched in a downward trend. Last week we saw the pound lose ground to all other majors.
Commodity currencies were expected to perform worse as rising yields and lower risk should have sent them tumbling. However, the currencies did hold their ground. Aussie ended the week broadly flat, but Kiwi rallied 0.5%.
Oil continues to improve as supply remains tight. Last week WTI rose 0.5% to close above $90.
The week ahead is the start of a new month and quarter. Yields will continue to remain the focus and should prove to be the biggest driver for any moves. Data comes in the form of PMI during the week and of course we have Non-Farm Payrolls on Friday.
Weekly Majors Market Performance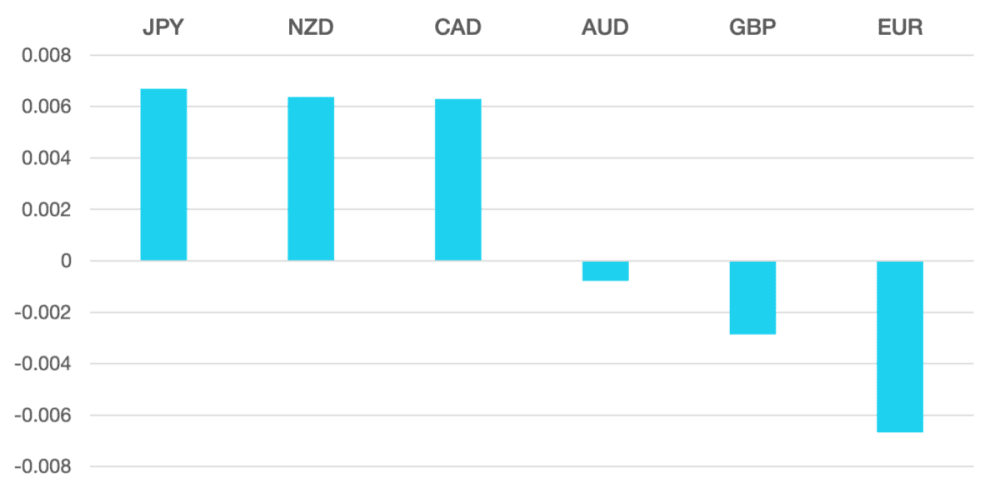 Cromwell FX is a quantitative FX manager offering superior risk adjusted returns. The portfolio is the most liquid pairs . The strategy is fully automated and adhere to strict rick management procedures to control leverage and position limits.
The post End of Q3 first appeared on trademakers.
The post End of Q3 first appeared on JP Fund Services.
The post End of Q3 appeared first on JP Fund Services.