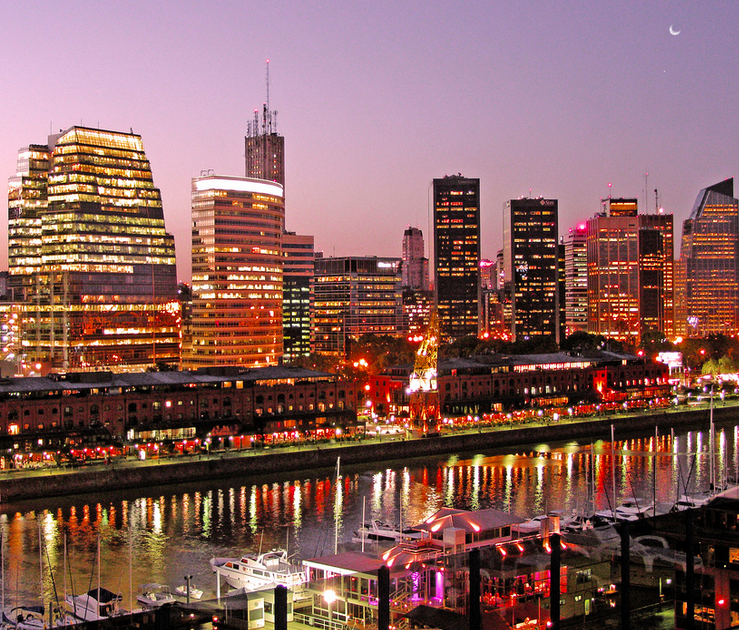 In May, Argentina's Economy Minister met with officials of the Paris Club to sign the largest sovereign debt restructuring agreement in history. After defaulting on close to $100 billion in debt in 2001, Argentina suffered from lack of access to international financing, and the Paris Club deal gave them some badly needed debt relief. But while most investors had exchanged about 93% of their defaulted bonds for new securities—per 2005 and 2010 restructurings that gave bondholders 33 cents on the dollar—some hedge fund bondholders held out for a better deal. Now the "holdout bondholders" are suing to recover $539 million in interest payments stemming from the 2001 default, which were due in July.
U.S. Judge Blocks Distributions
A New York bank serving as trustee for $1.5 billion in claims by bondholders against Argentina was ordered by a U.S. District Court judge earlier this month to retain bondholder funds that had been deposited by Argentina. Included in those funds was the $539 million in interest due on July 30. Argentina deposited the money on June 26, but the judge ordered that funds not be released because Argentina had ignored his earlier ruling to pay the holdout U.S. hedge funds before paying its overseas debt. Notwithstanding the fact that the bank is holding on to the interest payment funds as per the order of court, one hedge fund manager placed the blame squarely on the bank, alleging, "They failed to transfer the euro funds in accordance with their trust obligations."
Plaintiffs Assert UK Jurisdiction
Last week, the group of hedge funds—collectively holding $1.71 billion of Argentine government bonds—filed suit in London's Chancery Court against the New York bank claiming the bank's "actions have been designed consistently to protect its own interests without reference to the interests" of the bondholders. They seek an order from the English court directing the New York bank to pay out 226 million euros ($298 million) reflecting the value of the euro-denominated bonds. Jurisdiction is predicated upon the notion that such bonds are governed by English law, not U.S. law, and that therefore they are not subject to the U.S. judge's injunction.
Argentina's Response: Boots Bank
In response to the hedge funds' UK lawsuit, Argentina's Central Bank has revoked the New York bank's authority to conduct business in Argentina. They are also threatening to sue the New York bank on the grounds of alleged breach of trustee agreement for not remitting the interest payment onto bondholders.
The tenacity of the holdout bondholders has paid off for them in the past: in the 13 years since the original default, they have won about $1.6 billion by way of litigation.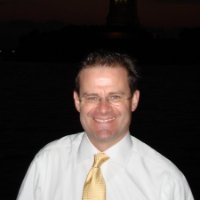 David draws on 20+ years' experience in both legal practice and in business services delivery since his own call to the Bar in 1989. With several years in the startup environment, including as a co-founder in the legal tech space specifically, he brings a unique and timely perspective on the role of data, automation and artificial intelligence in the modern and efficient delivery of services for legal consumers. Having been both a corporate buyer of legal services and a services provider, he identifies the greater efficiency and value that can be achieved in legal operations for corporate buyers especially.
An attorney, David worked for law firms Pinsent Masons and Linklaters in London before moving to New York to join Credit Suisse. As CAO, he helped negotiate & execute the relocation of Credit Suisse into its new NYC global HQ. Subsequently, David directed major global outsourcing, shared sourcing, HR operations & process efficiency initiatives including the digitization of records, the global roll-out of PeopleSoft HRMS & Y2K. David has worked extensively in the UK, US, Philippines, India and China markets in the areas of data management, human resources and business process outsourcing.
Most recently, David has been successfully investing in and serving as an advisory board member of several legal services start-ups including a cloud-based solution for legal process automation and e-filing; and a technology solution for large-scale capture of court and other public data used for litigation analysis, among others.
David graduated from the University of Manchester with Honors in Law and Bar School (College of Legal Education) in London, and has been a member of Middle Temple since 1989. He is the founder and former Chairman of The Global Sourcing Council.
Member: Bar of England & Wales, ABA, NYCBA, ACC, DRI