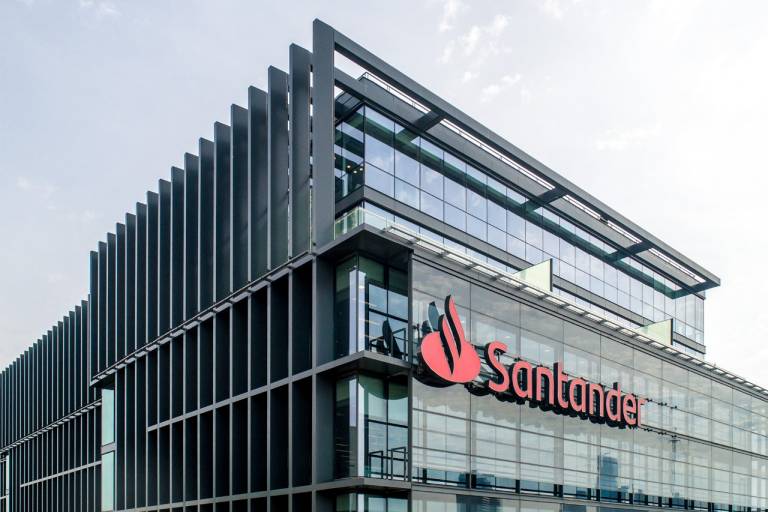 Data presented by Buy Shares indicates that 14 selected major global banks cumulatively lost $635.33 billion in market capitalization. The loss was majorly induced by the coronavirus pandemic between December 2019 and August 2020.
Wells Fargo recorded the biggest slump with a percentage change in the market capitalization at -56.26% followed by Spain's Banco Santander at -46.16%. JP Morgan Chase's change in market capitalization was -30.16%. During the period, Japan-based Mizuho Financial Group had the least change at -11.33%.
An overview of the individual market capitalization shows that JP Morgan still holds a superior position at $437.2 billion in December 2019 and $305.44 billion as of August 2020. In December last year, Wells Fargo market cap stood at $227.5 billion and in August it stood at $99.5 billion.
At the end of last year, the Bank of America market cap stood at $316.8 billion and by the end of August, the figure stood at $223.01 billion.
Central banks interventions cushions banks
Intervention by central banks cushioned most facilities from a further slump. According to the research report:
"The drop in valuations for the selected banks could have been much worse if there was no intervention from central banks. The immediate measures taken by regulators to ease restrictions on liquidity and capital, banks have proved beneficial. Although the measures put in place by authorities helped banks, they still face some immediate pressures on their capital and liquidity position, as the length and severity of the outbreak remain uncertain."
The European Central Bank, for example, launched a series of measures to help stabilize the European economy amid being committed to doing "whatever it takes" to sustain the eurozone. First, it launched a new Pandemic Emergency Purchase Program, offering up to 750 billion euros until the end of 2020. This means the ECB will buy national debts, including debt from Greece, which previously was excluded from the buying program because of its low credit rating. In addition, the ECB added an extra 120 billion euros to its existing asset-buying program, which is called the Public Sector Purchase Program.
The US Federal Reserve has stepped in with a broad array of actions to limit the economic damage from the pandemic, including up to $2.3 trillion in lending to support households, employers, financial markets, and state and local governments. More measures include bringing near-zero the interest rates by a total of 1.5 percentage points since March 3, bringing it down to a range of 0 percent to 0.25 percent; Supporting Financial Market Functioning through securities purchases (QE). As of June 10,  the Fed said it would stop tapering and would buy at least $80 billion a month in Treasuries and $40 billion in residential and commercial mortgage-backed securities until further notice. Between mid-March and mid-June, the Fed's portfolio of securities held outright grew from $3.9 trillion to $6.1 trillion. And encouraging banks to lend by direct lending to banks and temporarily relaxing regulatory requirements.
Likewise, the Bank Of England put in place different extreme measures. It left interest rates on hold at a record low of 0.1% as the economic crisis unfolds, the central bank said economic activity across the country had fallen sharply since the onset of the global health emergency and the lockdown measures to contain its spread. The Bank of England also said that it stands ready to inject more money into the economy if needed. In March, it pledged £200 billion ($248 billion) to support economic activity by buying government bonds. Two of the Monetary Policy Committee members, Jonathan Haskel and Michael Saunders, voted to increase quantitative easing (QE) by another £100 billion immediately.
Hernaldo Turrillo is a writer and author specialised in innovation, AI, DLT, SMEs, trading, investing and new trends in technology and business. He has been working for ztudium group since 2017. He is the editor of openbusinesscouncil.org, tradersdna.com, hedgethink.com, and writes regularly for intelligenthq.com, socialmediacouncil.eu. Hernaldo was born in Spain and finally settled in London, United Kingdom, after a few years of personal growth. Hernaldo finished his Journalism bachelor degree in the University of Seville, Spain, and began working as reporter in the newspaper, Europa Sur, writing about Politics and Society. He also worked as community manager and marketing advisor in Los Barrios, Spain. Innovation, technology, politics and economy are his main interests, with special focus on new trends and ethical projects. He enjoys finding himself getting lost in words, explaining what he understands from the world and helping others. Besides a journalist he is also a thinker and proactive in digital transformation strategies. Knowledge and ideas have no limits.