Future of Funds: How Technology and Social Media are Disrupting and Opening new Opportunities for the Fund Industry.
Perhaps the biggest change that online trading technology has brought about is to democratise access to the markets, allowing individuals to make their own trades without the costs and time lag that were associated with the old way of doing this.
The financial services industry has been visibly transformed by software over the last 30 years. Practically every financial transaction, from someone buying a cup of coffee to someone trading a trillion dollars of credit default derivatives, is done in software. And many of the leading innovators in financial services are software companies (…). Marc Andreesen, WSJ
The alternative investment industry is going through a pick in growth. Self-directed investors and organisations such as funds, hedge funds are reshaping the Financial industry and as this happens they are looking for unconventional alternative investment solutions.
The newest generation of investors is made of do it yourself workers, the first to grow up entirely in the age of digital tools, smart phones and the internet. These new investors don't view investments as simple stocks and bonds run by conventional Wall Street, the City of London or Switzerland. They are increasingly learning with innovative disruptive new tools and looking at the investment process as a do-it-yourself project using technology and social networking to invest in ideas, not asset classes.
The alternative investment industry is now in continuous revolution, special with the Fintech revolution going on and recently the Panama Papers will challenge the industry in ways still news to look. The industry has evolved over three decades to become an important part of the financial system and a powerful innovative player in the global economy.
The alternative investment industry growth can be traced to a range of external factors, with special the focus on regulatory changes, modifications and all the economic (and political) cycles, and special the technological developments, all are playing critical roles. Within this macro context, entrepreneurs and finance innovation organisations founded a range of firms utilizing a diverse mix of value sources to generate returns for investors.
The bellow graphic from the World Economic Forum summarizes influential factors and events in the history of alternatives.
The Future of the Alternative Investment Industry – A changing financial landscape!
The financial services industry still recovering from one of its biggest crashes and now immersed in a credibility crisis, regulatory tape will need to change how it approaches clients and special investors. Also its product and services need to be focus on creating value in order to remain relevant.
Investors are more sophisticated than ever and as they have never been entirely comfortable trusting the conventional Financial industry ripe with conflicts of interest, high fees, and way too many salespeople are looking at other alternatives.
The emergence of the digital economy as empowered a new generation of investors with advanced information, financial education, tools, big data and advanced trading platforms at their fingertips. These investors have begun to select investments based on their personal interests and going the extra mile to learn and understand what ideas and sentiments are more relevenat for their business, rather than cash flow and income statements.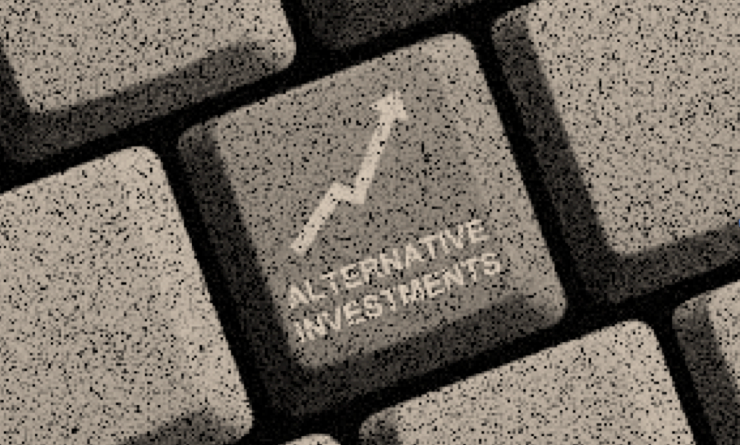 In short, the alternative investment industry is also being challenged by the fact that software (and now Fintech) is eating the economic and financial world. (…) "we are in the middle of a dramatic and broad technological and economic shift in which software companies are poised to take over large swathes of the economy." using the words of Marc Andreessen, in his famous article in WSJ.
New finance and the emergence of Fintech new technologies and accessible platforms together with the growth and credibility of peer to peer funding and Crowdfunding developed an alternative new way of looking at the investment. An investment that is macro and idea-based investing.
In the video conference bellow Future of Funds at London Capital Club organised by JP Funds Group and Saxo Capital Markets 2015 I highlighted some of the ideas and trends that are challenging the Future of the Funds industry and some solutions as well. It is a personal provocative approach where I tried to highlight different ways technology, social media are disrupting the financial industry.
Dinis Guarda is an author, speaker, serial entrepreneur, advisor and experienced CEO.
He creates and helps build ventures focused on global growth, 360 digital strategies, sustainable innovation, Blockchain, Fintech, AI and new emerging business models such as ICOs / tokenomics.
Dinis is the founder/CEO of ztudium that manages blocksdna / lifesdna. These products and platforms offer multiple AI P2P, fintech, blockchain, search engine and PaaS solutions in consumer wellness healthcare and life style with a global team of experts and universities.
He is the founder of coinsdna a new swiss regulated, Swiss based, institutional grade token and cryptocurrencies blockchain exchange. He is founder of DragonBloc a blockchain, AI, Fintech fund and co-founder of Freedomee project.
Dinis has created various companies namely Ztudium, a tech, digital and AI blockchain startup that builds cutting edge software, big data insights, publishes intelligenthq.com, hedgethink.com, tokensdna.com and tradersdna.com among others.
Dinis is the author of various books. His upcoming books "How Businesses and Governments can Prosper with Fintech, Blockchain and AI?", also the bigger case study and book (400 pages) "Blockchain, AI and Crypto Economics – The Next Tsunami?" last the "Tokenomics and ICOs – How to be good at the new digital world of finance / Crypto" will be launched in 2018.
Some of the companies Dinis created or has been involved have reached over 1 USD billions in valuation. Dinis has advised and was responsible for some top financial organisations, 100 cryptocurrencies worldwide and Fortune 500 companies.
Dinis is involved as a strategist, board member and advisor with the payments, lifestyle, blockchain reward community app Glance technologies, for whom he built the blockchain messaging / payment / loyalty software Blockimpact, the seminal Hyperloop Transportations project, Kora, and blockchain cybersecurity Privus.
He is listed in various global fintech, blockchain, AI, social media industry top lists as an influencer in position top 10/20 within 100 rankings: such as Top People In Blockchain | Cointelegraph https://top.cointelegraph.com/ and https://cryptoweekly.co/100/ .
He has been a lecturer at Copenhagen Business School, Groupe INSEEC/Monaco University and other leading world universities.
He is a shareholder of the fintech social money transfer app Moneymailme and math edutech gamification children's app Gozoa.
Between 2014 and 2015 he was involved in creating a fabbanking.com a digital bank between Asia and Africa as Chief Commercial Officer and Marketing Officer responsible for all legal, tech and business development. Between 2009 and 2010 he was the founder of one of the world first fintech, social trading platforms tradingfloor.com for Saxo Bank. In 2011 he created the B2B platforms socialmediacouncil.org and openbusinesscouncil.org with Jamie Burke.