In yet another case of a company being lax in its FCPA (Foreign Corrupt Practices Act) controls, a California hi-tech firm failed to detect that its overseas agents were paying approximately $7.5 million in bribes over a five-year period in order to secure contracts worth $35 million. Sounds like a pretty good return on "investment" — until one considers that the gain was totally wiped out once disgorgement was added as a penalty in addition to the criminal fine. Officials in three foreign countries were the beneficiaries of the subsidiaries' largesse.
Disguised Bribes
Subsidiaries of the U.S.-based clinical diagnostic and life-science research company made improper payments to foreign officials in Russia, Vietnam and Thailand to win lucrative contracts with those countries. During a five-year period, the bribes were recorded on the books as legitimate expenses such as commissions, advertising costs and training fees. In some cases, the payments were disguised as commissions to foreign agents with fake Moscow addresses and off-shore bank accounts. However, such agents had no employees and no capacity to perform the purported services on behalf of the hi-tech company, and they were retained primarily to influence Russia's Ministry of Health to win bids for government contracts.
Red Flags Ignored
Company managers repeatedly ignored various red flags indicating that Russian agents were likely bribing government officials, and they condoned an "atmosphere of secrecy": Overseas managers communicated through at least 10 different personal e-mail addresses using aliases and sometimes referred to the commissions with code words such as "bad debts." A subsidiary in Singapore allegedly sold products at a deep discount to Vietnamese distributors, who then passed along a portion as bribes; at a Thai subsidiary, agents inflated commissions that were then partially used to make improper payments. All of this should have sounded the compliance alarms at the company but apparently did not until the scheme had been underway for a long time.
Need for Internal Controls
According to Andrew J. Ceresney, director of the SEC's Division of Enforcement:
"[The respondent] failed to detect a bribery scheme and did not properly address red flags that such a scheme was underway. This enforcement action, which reflects credit for [respondent's] cooperation in our investigation, reiterates the importance of all companies ensuring they have the proper internal controls to prevent FCPA violations."
Penalties Reflect Cooperation
Ultimately, the company self-reported its misconduct and extensively cooperated with the investigation. It agreed to pay $55 million — $40.7 million in disgorgement and prejudgment interest to the SEC and a $14.35 million criminal fine — to settle the SEC's charges and a parallel action announced by the U.S. Department of Justice.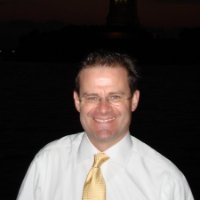 David draws on 20+ years' experience in both legal practice and in business services delivery since his own call to the Bar in 1989. With several years in the startup environment, including as a co-founder in the legal tech space specifically, he brings a unique and timely perspective on the role of data, automation and artificial intelligence in the modern and efficient delivery of services for legal consumers. Having been both a corporate buyer of legal services and a services provider, he identifies the greater efficiency and value that can be achieved in legal operations for corporate buyers especially.
An attorney, David worked for law firms Pinsent Masons and Linklaters in London before moving to New York to join Credit Suisse. As CAO, he helped negotiate & execute the relocation of Credit Suisse into its new NYC global HQ. Subsequently, David directed major global outsourcing, shared sourcing, HR operations & process efficiency initiatives including the digitization of records, the global roll-out of PeopleSoft HRMS & Y2K. David has worked extensively in the UK, US, Philippines, India and China markets in the areas of data management, human resources and business process outsourcing.
Most recently, David has been successfully investing in and serving as an advisory board member of several legal services start-ups including a cloud-based solution for legal process automation and e-filing; and a technology solution for large-scale capture of court and other public data used for litigation analysis, among others.
David graduated from the University of Manchester with Honors in Law and Bar School (College of Legal Education) in London, and has been a member of Middle Temple since 1989. He is the founder and former Chairman of The Global Sourcing Council.
Member: Bar of England & Wales, ABA, NYCBA, ACC, DRI