An Ohio securities firm has been fined and its owner-president suspended over findings by the Financial Industry Regulatory Authority, Inc. (FINRA) of inadequate branch supervision and failure to capture electronic communications. Although the firm and its owner neither admitted nor denied any wrongdoing, they nevertheless submitted a Letter of Acceptance, Waiver and Consent (AWC) consenting to the sanctions pursuant to Rule 9216 of FINRA's Code of Procedure. The enforcement case underscores the vulnerability that firms can be exposed to by virtue of registered representatives' conduct at their branch operations.
Particulars of Inadequate Supervision
The FINRA findings revealed that the defendant allegedly failed to inspect the firm's branch office, failed to review any emails of the three registered representatives operating out of the branch and failed to adequately supervise the private securities transactions of two registered representatives at the branch. The allegations as to inadequate branch supervision were deemed to be violations of NASD Rule 3010 (c).
Failure to Capture Emails
In addition to inspection and supervisory deficiencies, FINRA also determined that the firm did not have in place a proper mechanism to ensure that that all of its registered representatives' business-related electronic communications were reviewed and captured in accordance with NASD Rule 3010 and FINRA Rule 2010 and retained in a non-erasable, non-rewriteable format as required by SEC Rule 17a-4. The findings also determined that the firm failed to create and maintain written reports of its inspections of the office of supervisory jurisdiction, branch and non-branch locations.
Reduced Fine Due to Revenues, Resources
FINRA enforcement staff took into consideration the revenues and resources of the firm — based upon "Principles Applicable to all Sanction Determinations" of the Sanctions Guidelines — in deciding to impose a fine of $27,500, despite the fact that the firm, founded in 1970, has been in existence for 44 years and employs 31 registered representatives at two branch locations. FINRA fined the owner $5,000; in addition, the owner was suspended from association with any FINRA member firm in any principal capacity for two months. Although the firm does not have any relevant disciplinary actions noted in its history, FINRA has subjected the owner to disciplinary action on five occasions since 1980. The violations cited are alleged to have occurred from August 2009 through May 2011.
Son Allowed to Supervise
The Letter of Acceptance, Waiver and Consent further alleged that the owner permitted his son to carry out supervisory functions even though he was not registered as a principal of the firm and, furthermore, was not licensed as a general securities principal at any time during the period cited in the FINRA enforcement case.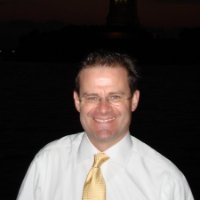 David draws on 20+ years' experience in both legal practice and in business services delivery since his own call to the Bar in 1989. With several years in the startup environment, including as a co-founder in the legal tech space specifically, he brings a unique and timely perspective on the role of data, automation and artificial intelligence in the modern and efficient delivery of services for legal consumers. Having been both a corporate buyer of legal services and a services provider, he identifies the greater efficiency and value that can be achieved in legal operations for corporate buyers especially.
An attorney, David worked for law firms Pinsent Masons and Linklaters in London before moving to New York to join Credit Suisse. As CAO, he helped negotiate & execute the relocation of Credit Suisse into its new NYC global HQ. Subsequently, David directed major global outsourcing, shared sourcing, HR operations & process efficiency initiatives including the digitization of records, the global roll-out of PeopleSoft HRMS & Y2K. David has worked extensively in the UK, US, Philippines, India and China markets in the areas of data management, human resources and business process outsourcing.
Most recently, David has been successfully investing in and serving as an advisory board member of several legal services start-ups including a cloud-based solution for legal process automation and e-filing; and a technology solution for large-scale capture of court and other public data used for litigation analysis, among others.
David graduated from the University of Manchester with Honors in Law and Bar School (College of Legal Education) in London, and has been a member of Middle Temple since 1989. He is the founder and former Chairman of The Global Sourcing Council.
Member: Bar of England & Wales, ABA, NYCBA, ACC, DRI