Saxo Capital Markets, JP Funds Group and Kinetic Partners have teamed up to create an exclusive hedge funds event in central London this month. The seminar, aimed specifically at emerging fund managers, is billed as The Future of Funds, and will take place at the Lansdowne Club in Mayfair on the 23rd of January 2014.
The event will kick off with a few words from CEO Saxo Capital Markets, Torben Kaaber, before getting down to the nitty gritty of discussing the prospects for future funds in the Caymans, the emerging jurisdictions of Malta and Gibraltar, and further afield.
Topics tackled in the seminar will include:
Regulation: a look at the ongoing tax, audit and regulatory compliance developments in relation to the setting up and maintaining of an investment management business in the UK. This talk will be given by Deborah Weston, Head of Audit and Assurance Services, Kinetic Partners, and Stephen Rabel, Head of Tax Services, Kinetic Partners.
Structure: examining the legal and practical aspects of setting up and running a fund structure, with Peter Kristensen, CEO of JP Fund Services and Dominic Lawton-Smith, Director of JP Funds Group Head of Legal.
Technology: an overview of modern trading platforms, connectivity and multi-asset class liquidity solutions, with Richard Elston, Head of Institutional Sales, Saxo Capital Markets.
Established in 2007, the JP Funds Group specialise in project managing the fund launch and the fund administration of investment structures. With extensive broker experience and offices in the Cayman Islands, the UK, Switzerland and Singapore they are at the heart of global fund management, perfectly placed to raise interesting issues relevant to the future of the fund industry as a whole.
Expect to hear about the knock on effects of the Cayman Model 1 Intergovernmental Agreement (IGA) in response to the US Foreign Account Tax Compliance Act (FATCA), the formation of the MoU agreed between the Cayman Islands and the European Securities Markets Authority (ESMA) on behalf of all 27 member states of the European Union last year, as well as the future of funding in the Caymans following a very positive OECD report on the jurisdiction earlier this year.
To attend the seminar at the Lansdowne Club, London W1J, contact Irina Arntvel (irina.arntvel@jpfs.com) or Uriel Alvarado, (ual@saxomarkets.com)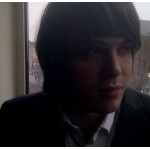 I am a writer based in London, specialising in finance, trading, investment, and forex. Aside from the articles and content I write for IntelligentHQ, I also write for euroinvestor.com, and I have also written educational trading and investment guides for various websites including tradingquarter.com. Before specialising in finance, I worked as a writer for various digital marketing firms, specialising in online SEO-friendly content. I grew up in Aberdeen, Scotland, and I have an MA in English Literature from the University of Glasgow and I am a lead musician in a band. You can find me on twitter @pmilne100.